Tennessee lands coveted four-star DB Cristian Conyer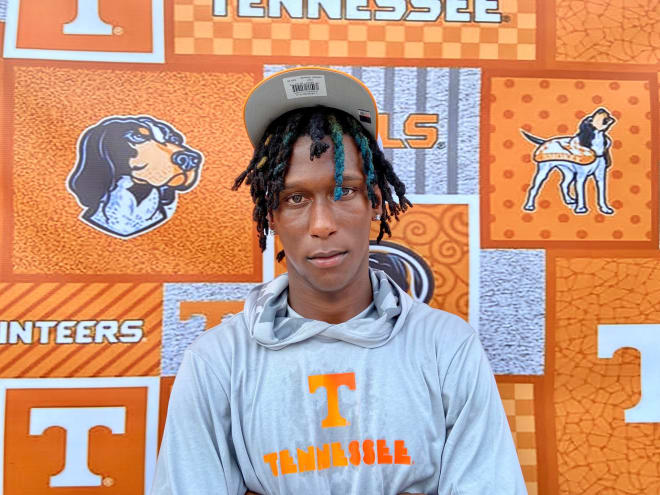 June officials have wrapped up and many of the top prospects in the country are now making college decisions throughout the month of July. That was the case on Sunday for the No. 1 player in the state of Kentucky in South Warren (Ky.) athlete Christian Conyer.
Last month, the four-star took official visits to two programs he was already very familiar with in Kentucky and Tennessee.
It was a hotly contested recruiting battle among SEC East rivals, but in the end the Tennessee Volunteers landed the talented 6-foot-1 prospect, who projects to be a defensive back at the next level.
Conyer went in-depth on his decision to join Tennessee's class with Rivals.com shortly after his announcement.
- On when he knew Tennessee was the right choice:
"Actually, yesterday (Saturday) afternoon was when I really separated them and picked one school. It's been a hard process all the way through, but I feel like home at Tennessee and I feel like it's a better environment for me to be in to get to the next level."
- On what separated Tennessee from the pack:
"Really just a good coaching staff that has been in there one year, so they don't plan on stopping. They plan on going and get that national championship and I'm gonna be there with them."
- On his strongest relationships on Tennessee's staff:
"Definitely Coach Heup (Josh Heupel) and Coach Nez (Willie Martinez). I talk to them on a daily basis. Every morning they text me 'good morning' and I text them and we chop it up and I usually call them later in the day. I really feel like they've been my coaches already."
"They are really down to earth people and Coach Nez has put so many people in the league and has done so much in the SEC. He can be a real cocky coach, but he's a really down-to-earth coach."
- On what the coaches like about his skillset and abilities at defensive back:
"Just my speed, my length, my ball skills, and my ability to go get the ball and lock down receivers completely."
- On his relationship with the current Tennessee players:
"My player host was Elijah Herring and I played with a lot of Tennessee players on our 7-on-7 team in the past since I was in eighth grade. Those are my brothers already, so why not finish what we started."
- On his recruiting efforts for the Volunteers moving forward:
"Francis Mauigoa, Jordan Matthews, and Ja'Keem Jackson. You know where home is."