Tate set to show talents at All-American Bowl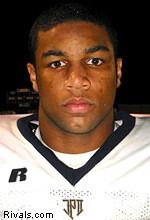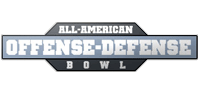 style="border: 0px solid ; width: 200px; height: 100px;" align="right">
Athlete
Hendersonville, Tenn.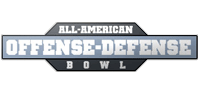 Rivals.com Rankings
Rivals.com athletes: No. 10
Rivals.com Tennessee top 20: No. 2
Hendersonville (Tenn.) Pope John Paul II athlete
Golden Tate
will represent the Volunteer State in the inaugural Offense-Defense All-American Bowl on Jan. 4 in Fort Lauderdale, Fla.
Tate's dazzling all-around play has excited Nashville-area crowds. Now, Tate is eager to display his talents in a national all-star game.
"I was excited because I didn't think I was going to make any other all-star games, so I was like. 'I wish I could play in one of those games.' I was honored to be selected," he said.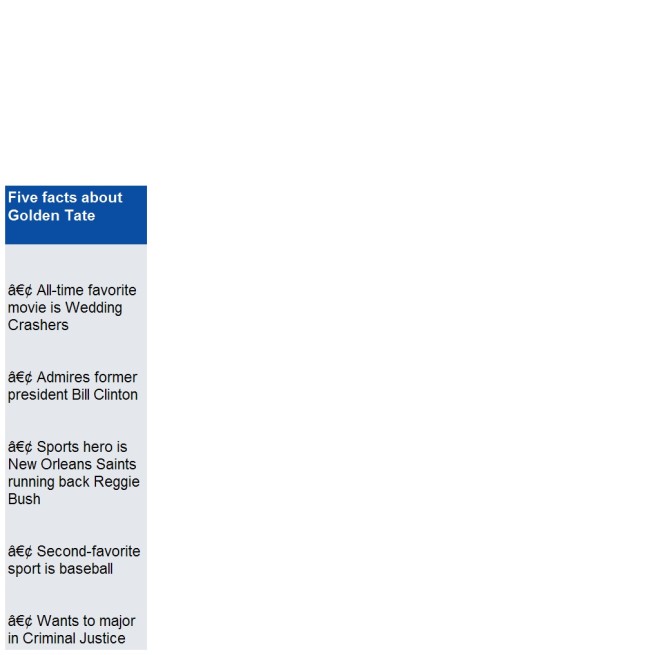 Tate will play wide receiver and contribute in the return game for the East squad. The game kicks off at 5 p.m. Eastern at Lockhart Stadium and will be televised live by ESPNU.
Rivals.com is the official selection partner of the game.
Tate - who has scholarship offers from a number of schools including Notre Dame, Alabama, Vanderbilt and South Carolina - believes there are a number of reasons why he is considered among the nation's elite.
"Against high school teams, I feel that I am faster than everybody, which I am sure won't be the case when I get down to Florida (for the game)," he said. "I can run the ball and catch the ball. I can out-quick people."
His running and catching ability led him to a stellar senior season showing. Tate rushed for 1,413 yards and 23 touchdowns this year. He also caught 28 passes for 510 yards and six touchdowns.
Tate recently scored a 26 on his ACT. He credits his high school with his success in the classroom, and with helping him become a known commodity in recruiting circles.
"I think my school did me good," he said. "Going to private school with the coaches I had helped me get my name out there. I don't think if I had gone to public school in Nashville that I would have been as well-known or if I would have made good grades."
Tate was named Mr. Football in the state of Tennessee as a junior and was nominated again this year. He picked up several Player of the Week honors during the season and recently was named the Sumner County (Tenn.) Offensive Player of the Year.
Tate also plays baseball. The aspiring center fielder will give it a go on the diamond in college.
"I like the weather during baseball season," Tate said. "It's real nice and you sit out there and chill. It's one of those things where I played when I was younger."
The scholarship offer from Notre Dame was a recent occurrence. The Fighting Irish coaching staff sent the written offer in the mail this week. It was one Tate was anticipating.
"It's surprising," he said. "I figured once I got my scores back they would show some interest, but I didn't expect them to send an offer. It's pretty exciting."
He will make an official visit to South Bend on the weekend of Dec. 1.
"Notre Dame was always on the top," he said. "They were always in the mix regardless if they had offered me or not."
Others announced today:
[rl]