Take Two: Will it be Alabama or Miami for Dazalin Worsham?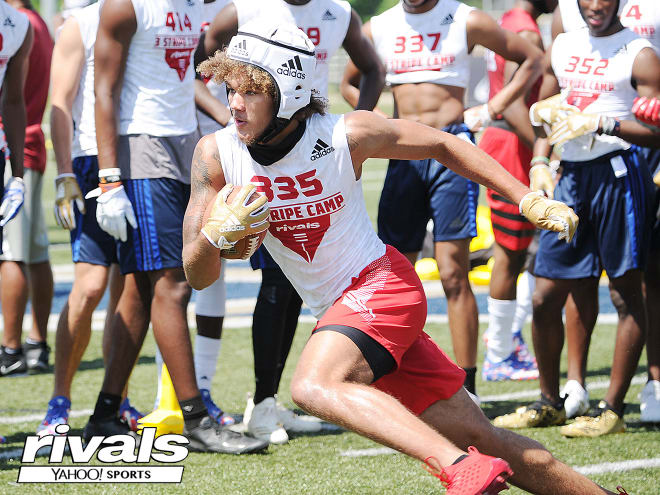 Take Two returns with a daily offering tackling an issue in the college football landscape. Rivals.com national recruiting analyst Adam Gorney lays out the situation and then receives takes from Rivals.com national recruiting director Mike Farrell and an expert from the Rivals.com network of team sites or a regional analyst.
THE STORYLINE
Dazalin Worsham was committed to Alabama for more than a year and top prospects usually stick with the Crimson Tide, but the four-star receiver reopened his recruitment to gain a different perspective.
The Trussville (Ala.) Hewitt Trussville receiver made that decision shortly after visiting Miami and it looked like the Hurricanes were in a prime position to flip the four-star.
As it stands now, Worsham said he's only looking at Alabama and Miami and that a decision could be coming soon.
The four-star was back at Alabama this past weekend for the Crimson Tide's blowout win over New Mexico State and that staff never slowed down recruiting him even after his decommitment.
Miami and Alabama are the two programs that Worsham will pick from soon so will the Hurricanes be able to land the state of Alabama standout or will the Crimson Tide be able to get him back in the fold?
FIRST TAKE: GARY FERMAN, CANESPORT.COM
"His commitment would be huge for Miami, which needs impact receivers but the recent signs have pointed to Alabama. Miami did a good job getting in the game and going head-to-head with Alabama for a kid from that area is a great test for The New Miami to see if it can gain traction in recruiting away from South Florida. Alabama has certainly been coming south and stealing players away from Miami for several years. So the Canes would certainly like to return the favor. But we have noticed a change in Worsham since he began reengaging with Alabama and would not be surprised if the Tide locked him up soon."
SECOND TAKE: MIKE FARRELL, RIVALS.COM
"Recommitting is becoming more commonplace. Kids make early decisions and they have second thoughts about it or they don't like the fact that they're not getting the attention from all the other schools anymore, so they decommit and recommit to the same school.
"If Alabama stays on him and wants him, he goes back there. That was the big question when Worsham de-committed - would they just move on? But if they want him, that's where he ends up."