Take Two: Will Gilbert pick UGA despite lack of tight end targets?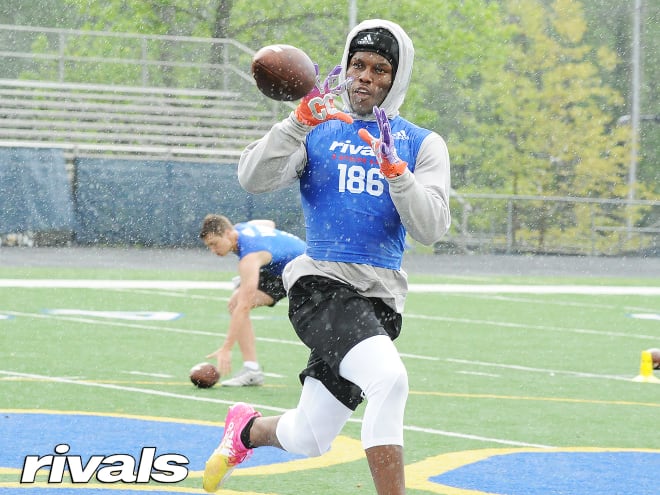 THE STORYLINE
Arik Gilbert is the top-rated athlete nationally and No. 7 overall, a 6-foot-5, 248-pound specimen who projects as a tight end, and it looks like Georgia is going to be the team to beat for him.
The Marietta, Ga., standout is also serious about Alabama, Tennessee and others but the Bulldogs have been recruiting him for so long and he's so familiar with the program it would be a surprise if Georgia could not close the deal with him.
There is one issue, though: Georgia has not thrown to its tight ends much recently as former five-star Isaac Nauta was targeted just 35 times this past season.
In comparison, the expected top two tight ends in the NFL Draft later this week - Iowa's T.J. Hockenson and Noah Fant - were targeted 65 and 60 times, respectively. Alabama's Irv Smith had 57 targets this past season and that was on a team loaded at receiver. Nauta was tied for No. 46 nationally in targets for tight ends.
Will Gilbert shy away from Georgia because it has not utilized tight ends much in the offense?
FIRST TAKE: Jake Reuse, UGASports.com
"They've had to work around some of those issues throwing to the tight end and I think you'll see more of that or at least selling the idea you'll see more of that with James Coley taking over the OC spot. You have Todd Hartley working with the tight ends and he wants to see a bigger push toward that as well to be able to recruit guys like Gilbert and Darnell Washington.
"The main pitch for Gilbert when it comes to Georgia is that they treat him like he's already part of the team, like he's already committed. It's moved on from recruiting to, 'Hey, when you get here, here's what we're doing and here's what it's going to be like. Here's what we're going to have you do.' That's the way they're going about business with him. They feel very confident with their chances with him."

SECOND TAKE: Mike Farrell, Rivals.com
"That's how you do it - you say, 'We have a new coordinator, we have a new offense, you're different than any tight end we've ever had, you're going to be utilized in the offensive game plan in a huge way.' It's buyer beware for tight ends. They have to be careful and they have to look at the production of the tight ends ahead of them.
"One of the guys who utilized tight ends really well was Jimbo Fisher and people could see examples. If there are no examples and they're telling you they're going to change the offense, you have to be a little wary of that. But the kid just loves Georgia and he wants to stay close to home. I just don't see anybody beating them out for him despite the fact that they haven't been throwing to the tight end."