Take Two: Will DE Micah Parsons end up at Penn State?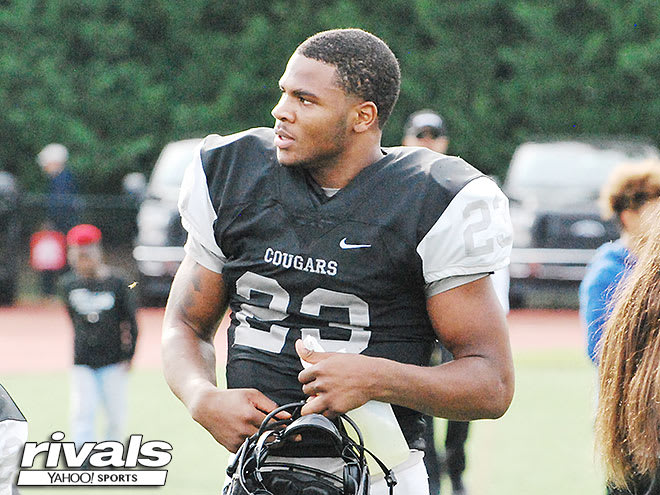 Take Two returns with a daily offering tackling a handful of issues in the college football landscape. Rivals.com National Recruiting Analyst Adam Gorney lays out the situation and then receives takes from Rivals.com National Recruiting Director Mike Farrell and a local expert from the Rivals.com network of team sites.
MORE TAKE TWO: Can Tennessee land Jon Gruden?
THE STORYLINE
Five-star defensive end Micah Parsons originally committed to Penn State in February 2016 and it was a huge pledge since he's the top-rated player in the state of Pennsylvania.
But the Harrisburg, Pa., standout backed off that decision in April - and it wasn't really a surprise since for some time he talked about wanting to enjoy the recruiting process. It was a huge loss for the Nittany Lions, especially since Parsons is an in-state prospect.
Throughout the spring, summer and fall, Parsons has taken visits and seen a bunch of schools, and had top-level suitors from all across the country. That's expected since Parsons is the top weakside defensive end and No. 6 overall in the 2018 class.
Since Parsons plans to be an early enrollee, a decision date of Dec. 20 has been set. Nebraska is a major contender in his recruitment, but does the Huskers' losing season plus the uncertainty of coach Mike Riley's future in Lincoln cause consternation?
Ohio State has been a major player in Parsons' recruitment, but sources say the Buckeyes have had limited contact after the five-star tweeted his support to replace quarterback J.T. Barrett with Dwayne Haskins after the loss to Oklahoma earlier this season. That ship might have sailed. Oklahoma is an intriguing option and seems to have a legitimate shot at Parsons, but are the Sooners just too late to the party? Alabama, Georgia and others are also being considered as decision day approaches.
After all is said and done, after a commitment and a de-commitment, will the Harrisburg standout end up at Penn State? Can coach James Franklin and the Nittany Lions lock up the state's top player and a potential superstar defensive end in Happy Valley?
FIRST TAKE: RYAN SNYDER, BLUEWHITEILLUSTRATED.COM
"It does feel as if Parsons is leaning toward Penn State again. His Oklahoma visit was a success and I wouldn't be surprised if he checks out Georgia at some point, but his relationship with Penn State's staff is much more advanced than its competitors. Having two of his former teammates at Penn State should also prove important.
"As for what he could bring to that defense, I think it's clear that, physically, he's close to being able to contribute right away. They have a couple of young defensive ends that fit the weakside position well, but not many that are true strongside rushers. That could allow Parsons to make an impact relatively early if he ends up at PSU." – Snyder
SECOND TAKE: MIKE FARRELL, RIVALS.COM
"If they got him back, it would be huge. They had Parsons and Justin Fields committed and getting one of those two back would be a big deal, especially a home-state kid like that. That's what Penn State is supposed to do - keep the best players home.
"He's a quirky kid, but he's really, really talented. He would make a huge difference in that defense. That edge pass rusher that they're looking for, the elite edge guy, but also a hybrid who could do some things in coverage is what you're looking at with Parsons. He gives you so much more flexibility on defense.
"He's visited Nebraska, Ohio State and Oklahoma and he had some interest in Alabama but if he goes back to Penn State, that's probably the biggest re-commitment you can imagine in this class." – Farrell