Take two: Ohio States year


Storyline: While
Alabama
makes a run at five-star QB and
Ole Miss
commit
Shea Patterson
, with seemingly marginal success at this point, the real intrigue when it comes to quarterback recruiting is with five-star
Georgia
commit
Jacob Eason
.
The Lake Stevens, Wash., standout recently took trips to
Florida
and
Miami
and took a bit of a surprise visit over to
Washington
in recent days. Still, the sense seems to be that he will stick with his Georgia pledge.
But the offensive system is at least a little murky with new coach Kirby Smart not hiring an offensive coordinator yet.
Will this Eason story be much ado about nothing? Or is the five-star going to make a switch late in the process?
First take: "I've yet to hear anything concrete enough to make me feel that I should change my prediction, which is that he's headed to Athens. I understand him doing his due diligence, but I think, as Mark Richt said in his exit press conference, he committed to Georgia for reasons other than the coaching staff. As for how big it is, there's no recruit that means more to Georgia, and there probably hasn't been since Matt Stafford. This is a program that was absolutely quarterback starved last year, and Eason has a chance to give everyone their fill. In the minds of most, he's a must-get." - Jake Reuse,
UGASports.com
Second take: "The Washington visit is kind of interesting because now he's looking at going across the country but the coach he wanted to play for isn't there and the new coach hasn't hired an offensive coordinator and he's not so sure about Florida's quarterback situation. He might just be like, 'Hey, I'll stay here. The NFL will find me.' I don't think he's going to do that, though." - Farrell
3. DT to stay No. 1?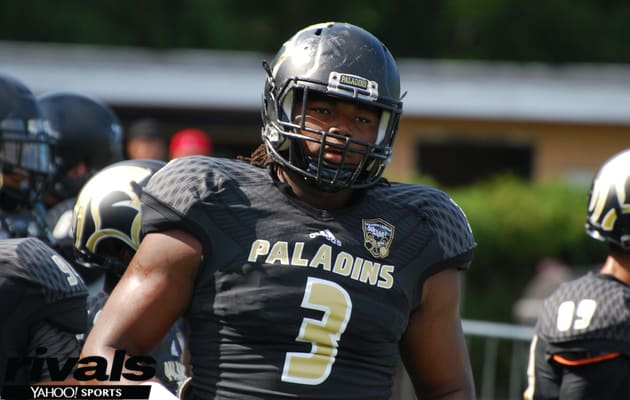 Storyline: Never has a defensive tackle finished No. 1 in the Rivals.com rankings, but this cycle the top two players heading into the all-star season play that position.
Paramus (N.J.) Paramus Catholic's
Rashan Gary
took over the top spot in the latest round of rankings. Wake Forest, N.C., stud
Dexter Lawrence
used to be No. 1.
There are challenges coming up for both players during the all-star weeks because quarterbacks will be pushing them as will other skill-position players who could get more recognition.
Can Gary solidify No. 1 with a dominant showing? Can Lawrence break through again to the top spot? Or will someone at the Under Armour or Army game have such an outstanding week that they will bounce ahead of both of them?
First take: "At least one of them has the skills to be No. 1. Gary is a little bit more dynamic. There are things he can do that we probably haven't seen yet that playing against top competition will really bring out. Lawrence, we know what he is, and he's truly dominant and athletic and he can beat a triple team and chase after quarterbacks, but with Gary, he's so versatile he can dominate from the d-tackle position or the d-end position." -- Adam Friedman, Rivals.com Mid-Atlantic Recruiting Analyst
Second take: "This is the year where there is no cut-and-dry No. 1. The first thing we have to see if how those quarterbacks (Shea Patterson and Eason) play. We have two of them in the top six. If one of them has a lights-out Army Bowl and shows to us they have that 'it' factor we're looking for, then they have an advantage because of positional importance and then we have to see how Greg Little does." - Farrell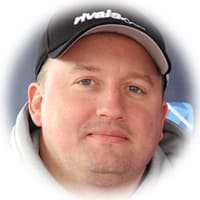 Adam Gorney
National Recruiting Analyst
Mike Farrell
National Recruiting Director

Click
Here
to view this Link.