Take Two: Michigan matchup, Notre Dame and RBU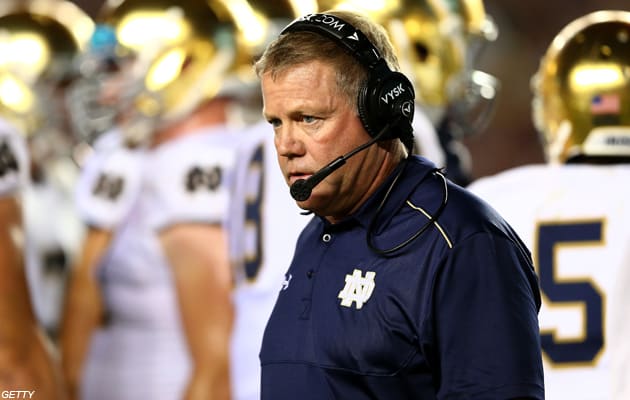 territory for a while and the Irish have had reasonable success.
Irish in the 2015 recruiting class and on it goes.
This weekend's game is a perfect opportunity for Notre Dame
reportedly entering a treatment facility.
Notre Dame could really make a statement to
to be there -- that maybe getting away from home is the best option.
First take: "Notre Dame has had its fair share of success over the years
recruiting Los Angeles, but the staff appears to have made the area even more of
a priority this cycle, and that's why a win is needed on Saturday, especially
with the Trojans in a state of disarray," said Andrew Ivins of
Illustrated.
"The Irish are set to host Rivals100 wide receiver Javon McKinley and Rivals100
athlete Brandon Burton for official visits, and while they are two obvious top
targets for the staff, it's the prospects not in the stands that the Irish will
also hope to make an impression on. Notre Dame hosted four-star cornerback and
gained some traction in those recruitments, a strong showing against the
Trojans, will only help down the line. "
Second take: "Notre Dame has done fairly well in California over the years and
it's a state where they definitely recruit actively," Farrell said. "A win over
and it didn't. This is a must-opportunity for Notre Dame to beat up USC when it
is absolutely reeling."
3. Is LSU also RB-U?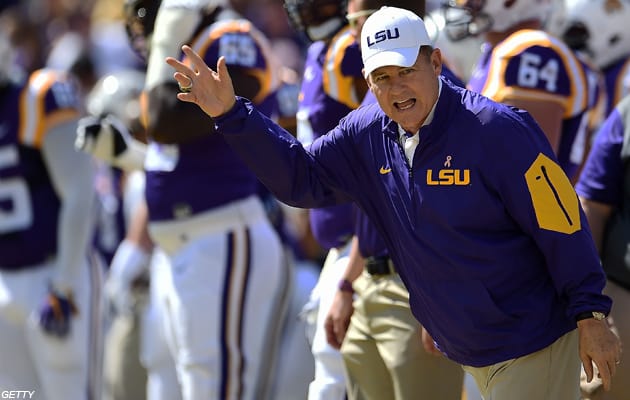 defensive backs that go on to the NFL -- and now the Tigers might have another
distinction as Running Back U.
How can it be argued? The list has grown over the years with a bunch of
outstanding, impressive names but LSU might be more loaded than ever with
talented as well.
Fournette is so good that he's the clear Heisman frontrunner and people are
seriously discussing whether he should sit out next season before leaving early
for the NFL. He leads the FBS in rushing by more than 100 yards and LSU missed a
game because of weather.
First take: "The foundation has been laid with guys like
Mid-South Recruiting Analyst. "Fournette is the latest running back to draw
comparisons to SEC greats Herschel Walker and Bo Jackson, and the run he is
making towards the Heisman has the full attention of everyone in the country.
Guice is averaging over nine yards a carry and is living up to his five-star
ranking as well. That is a strong stable of backs over the last several years,
and it is safe to say LSU has no problem making a strong case to be mentioned
alongside programs like Alabama and Georgia.
Second take: "You look at Fournette and he has another year," Farrell said. "You
look at Guice and he has two more years. Will kids want to join? And they have
other top running backs in the stable. They're completely loaded. There is
absolutely no doubt it's 100 percent positive. LSU has established itself as
DBU. There are other programs like Florida that try to claim that, but LSU is
DBU. If they're RBU as well, you're going to have kids from around the country
lining up to be the next Fournette."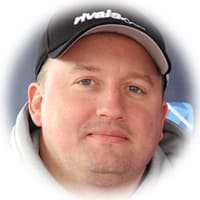 Adam Gorney
National Recruiting Analyst
Mike Farrell
National Recruiting Director