Take Two: Is Darnell Wright a lock for Tennessee?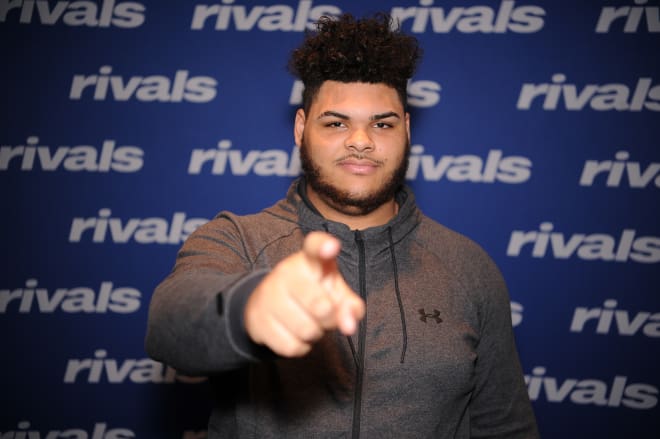 THE STORYLINE
Darnell Wright is a wanted man on the recruiting trail. The five-star offensive tackle might be headed in one direction - Tennessee - and leaving everybody else behind.
Right before the dead period, Wright took another visit to Tennessee instead of an official trip to Georgia. He still plans to see Georgia, North Carolina and West Virginia in January before National Signing Day, but it sure seems like the Vols have vaulted to the top spot in his recruitment.
Alabama was right there for a long time, but now with weeks to go in his recruitment, Georgia is trying to make a serious push, the new staff at North Carolina is getting more involved and the situation at West Virginia is unknown - and seriously unlikely he would go there - since no coaching staff is in place.
Does Tennessee have the lock on the five-star offensive tackle or is January going to be so unpredictable for him there's no telling where he will end up?
FIRST TAKE: ADAM FRIEDMAN, MID-ATLANTIC RECRUITING ANALYST
"I'm fairly confident Tennessee is a lock to get Wright. The fact that he cancelled his UGA official visit that was scheduled for the last weekend before the dead period and went to Tennessee for an unofficial visit instead speaks volumes."

SECOND TAKE: MIKE FARRELL, NATIONAL RECRUITING DIRECTOR
"Most people think it's over. Some people actually think he kind of regrets not signing in the early period and getting it over with because he knows where he wants to go.
"He has friends at North Carolina, he's going to look at West Virginia out of respect for his home state school. I don't know if Alabama needs him. It has Evan Neal and it is pretty happy. The Tide would take him, but it's not like they're pushing like Tennessee. Tennessee is recruiting him the hardest, he has the most connections to that school and most people think it's pretty much over."