Take Two: Is Clemson's DL recruiting actually getting better?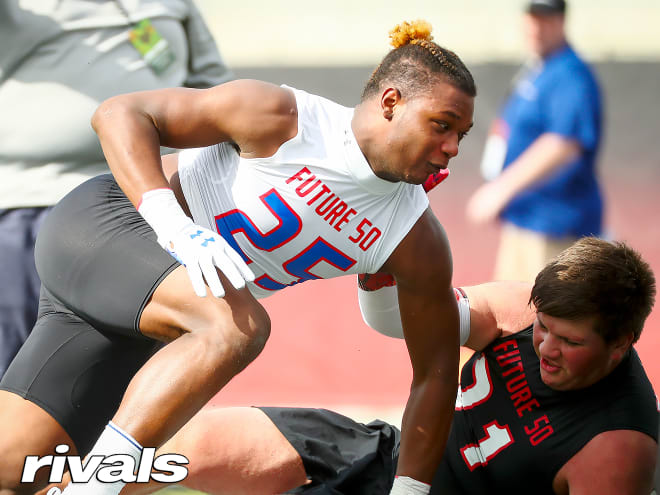 THE STORYLINE
Clemson sent five defensive linemen to the NFL Scouting Combine and at least a couple of them should be first-round picks in the NFL Draft later this month. With Clelin Ferrell, Christian Wilkins, Dexter Lawrence and Austin Bryant, the Tigers had the best defensive line in college football last season.
And now the Tigers could be loading up again with an unbelievable 2020 defensive line haul in recruiting if all the chips fall the right way.
At strong-side defensive end, an argument could be made that Clemson leads for all three five-star prospects in Damascus, Md., recruit Bryan Bresee, Powder Springs (Ga.) Hillgrove's Myles Murphy and Columbia (S.C.) Hammond School's Jordan Burch, although there are many other elite programs pursuing all three.
Couple those three five-stars with the commitments already in hand from four-star defensive tackles DeMonte Capehart and Tim Williams and this Tigers' defensive line haul is another one for the books. That's before considering five-star weak-side defensive end Sav'ell Smalls and four-star Desmond Evans are seriously considering Clemson as well.
The fearsome foursome that Clemson had along the defensive line was phenomenal this past season. Is it unthinkable that the Tigers could be signing an even better group in 2020?
FIRST TAKE: PAUL STRELOW, TIGERILLUSTRATED.COM
"Let's not put the cart before the horse. Clemson still has work to do in particular to land Murphy and Burch. And the Tigers have some quality defensive linemen in the pipeline already -- headlined by end Xavier Thomas – and several are going to end up really good players.
"But as a whole, Clemson hasn't signed a defensive line haul like this one is shaping up to be, and it's a direct result of the team's national championship successes as well as its departing d-line's NFL profile. The realistic expectation is that many of these targets will end up playing as Clemson freshmen in the 2020 season en route to leading roles as the 'next guys' beyond the current group of 'next guys' come 2021."

SECOND TAKE: MIKE FARRELL, RIVALS.COM
"Better? That's really hard to say. Ferrell was a four-star, we didn't expect him to play like a five-star. Wilkins and Lawrence were both five-stars. Bryant we really didn't know because he played linebacker in high school. These are all big-named guys. Burch and Bresee are two of the top players in the country and on and on it goes. I can't say they're going to be better though. How do you get better than those four guys?
"If they do land all of them, there's a good chance it's another special defensive line class, but they're going to have possibly three first-rounders from their defensive line this year and that's nearly impossible to beat."