Take Two: DT class in 2019 NFL Draft could be best ever
Take Two returns with a daily offering tackling a handful of issues in the college football landscape. Rivals.com National Recruiting Analyst Adam Gorney lays out the situation and then receives takes from Rivals.com National Recruiting Director Mike Farrell and a local expert from the Rivals.com network of team sites.
WEST SPOTLIGHT: 10 prospects who have impressed this spring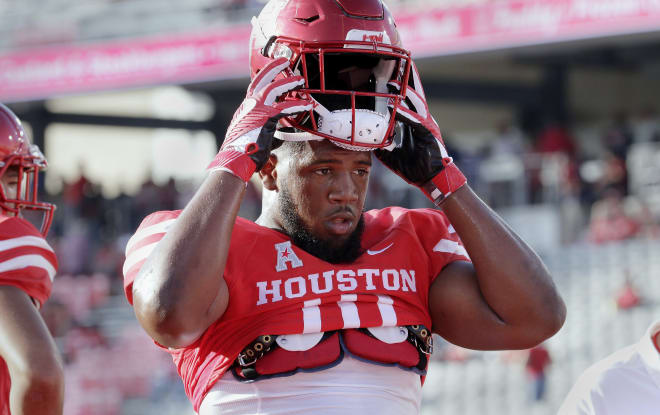 THE STORYLINE  
When Houston opened spring practice earlier this month, star defensive tackle Ed Oliver made an unusual announcement that this upcoming season would be his last with the Cougars and he would be declaring for the NFL Draft.
It was hardly a surprising move, since Oliver could contend for the No. 1 pick overall - he has been that special at Houston - but the timing was strange, making that statement even before his junior season starts and way before many people even consider the 2019 Draft.
Defensive tackle is expected to be a premium position in next year's NFL Draft, and Oliver will hardly be the only underclassman declaring early. Michigan's Rashan Gary, Clemson's Dexter Lawrence, Auburn's Derrick Brown and others should be top picks.
Those three - Gary, Lawrence and Brown - were placed ahead of Oliver in the 2016 rankings, but it might not play out in that same order come NFL Draft time. Was Oliver, even as a five-star, underrated coming out of high school, and how special can this defensive tackle draft class shape up to be?
FIRST TAKE: JEFFERSON POWELL, COUGARSDEN.COM  
"I wasn't so much surprised that Oliver made the decision to go pro, but I was a little surprised by the timing of his announcement. I think just about everyone that covered Houston over the last two years knew that day was coming, but I don't know of anyone who was expecting it to come this early in the process. It definitely caught me off guard.
"In terms of NFL talent, this guy has it all. Coming out of high school he was - and still is - the best high school player I've ever had the privilege of seeing live, and I knew back then he was going to be a great player. His work ethic and motor are second to none and he had one of the greatest defensive seasons ever by a true freshman defensive lineman. He is probably the most dominant defender we've seen on an interior line since Ndamukong Suh.
"His freshman year against Oklahoma, I saw him split a double team and sack Baker Mayfield in one of his first handful of plays fresh out of high school. An 18-year-old kid making plays on the big stage. At that moment I was like, 'Yeah, this kid is for real.'

"The play that I keep seeing in my head that tells me everything you need to know about Oliver was the first game of last season against Arizona. Houston flushed Arizona quarterback Brandon Dawkins out of the pocket and the speedster took off up the middle for what looked like was going to be a 30-yard gain and a fresh set of downs for the Wildcats. Then, out of nowhere, comes 290-pound defensive tackle Ed Oliver 30 yards downfield taking down Dawkins from behind and knocking the ball loose and into the hands of another Houston defender. That play right there just about clinched it for me. This kid is special. Barring any kind of major injury, I fully expect him to be a top five pick next April.
"One scout I spoke to last season at Houston's junior day told me he thinks Oliver would be a top 10 pick if we able to come out after his freshman year. I've had conversations about Oliver since then, and just about everyone I've talked with has him in the top five of the 2019 NFL Draft. Depending on what kind of year he has, I wouldn't be surprised if he was the first defensive player selected, and I don't think we'd exactly be pushing the envelope if we say he could go No. 1 overall."
FIND MORE HOUSTON SPORTS NEWS AT COUGARSDEN.COM
  SECOND TAKE: MIKE FARRELL, RIVALS.COM  
"The two players we had ranked No. 1 and 2, Gary and Lawrence, were pretty special and we had Oliver as a five-star. He was a little more sawed off than Gary, who was a legitimate 6-foot-5, and Lawrence, who was a legitimate 6-foot-5, as well. So they were rare defensive tackles. We saw both of them had the pass-rushing moves of a defensive end.
"Oliver was more of a gap-shooting defensive tackle, and not a guy who's long enough to move to end in our rankings and our evaluations. I don't think we had him underrated. Those three other guys (Gary, Lawrence and Brown) have been great. I think you're going to see all four of those guys be potential first-rounders. It's a really, really good defensive tackle group, probably one of the best we've ever seen."