Take Two: Does Texas have inside track for Joshua Eaton?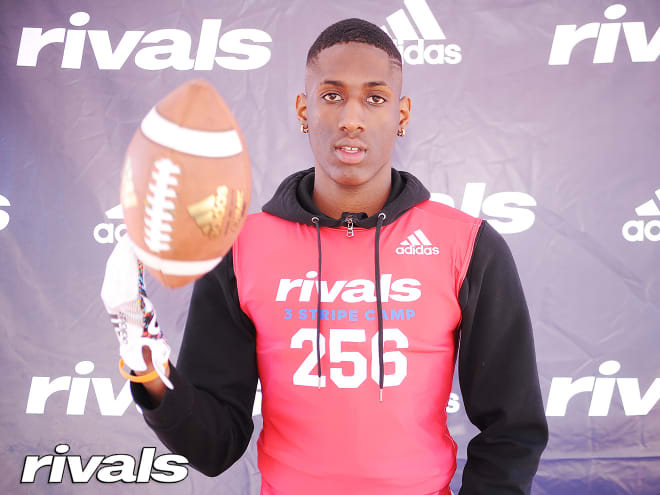 THE STORYLINE 
Joshua Eaton is one of the best defensive backs in the state of Texas, and recently he gave some closer insight into where his recruitment is headed with the release of his top 12.
Texas, Auburn, Alabama, TCU, LSU, Texas A&M, Arkansas, Oregon, Ohio State, Oklahoma, Georgia and Florida made the cut for the Aldine (Texas) MacArthur standout. And while that's still a long list he did cut out more than half his offers to make things more manageable.
As is the case with many Texas prospects, the three powerhouses programs in the area - Texas, Texas A&M and Oklahoma - and to some extent LSU, are battling for all the top Texas talent, and Eaton could be another case of exactly that - a really talented defensive back who is being pursued by all of those schools.
There have been some rumblings that the Longhorns hold a slight edge in Eaton's recruitment, but he could wait to make a decision and that could get tricky with Texas, which currently has only five commitments, none of which are in the top 15 in the state.
Do the Longhorns hold the inside track for Eaton, or is another team in his newly released top 12 looking the best at this point?
FIRST TAKE: JASON SUCHOMEL, ORANGEBLOODS.COM  
"His top 12 with Texas being included certainly wasn't a surprise. I've actually thought Texas has been the team to beat for quite a while and Josh has indicated as much.
"The only potential hiccup I can see between him and Texas is that he wants to wait until very late in the process to make a decision and Texas will have limited spots. We'll have to wait to see if they have a spot available when he wants to decide, but right now I think Texas is the leader. We will have to see how the dominoes fall, though."
SECOND TAKE: MIKE FARRELL, RIVALS.COM  
"There are going to be a lot of recruitments coming down to Texas, Texas A&M and Oklahoma, and I think Texas and A&M have a slight advantage because their defenses were better last year.
"It's important for everybody to get defensive players in the Big 12, especially defensive backs like Eaton, who could try to lock people down, so I would say he's near the top of the board for their defensive needs. I'd give a slight edge to Texas, but I think A&M and others could be right there as well, since he only narrowed it to 12 schools."