Take Two: Did JT Daniels make right call in going to USC early?
Take Two returns with a daily offering tackling a handful of issues in the college football landscape. Rivals.com National Recruiting Analyst Adam Gorney lays out the situation and then receives takes from Rivals.com National Recruiting Director Mike Farrell and a local expert from the Rivals.com network of team sites.
MORE TAKE TWO: Can Fleck turn Gophers into contenders? | Expectations for Frost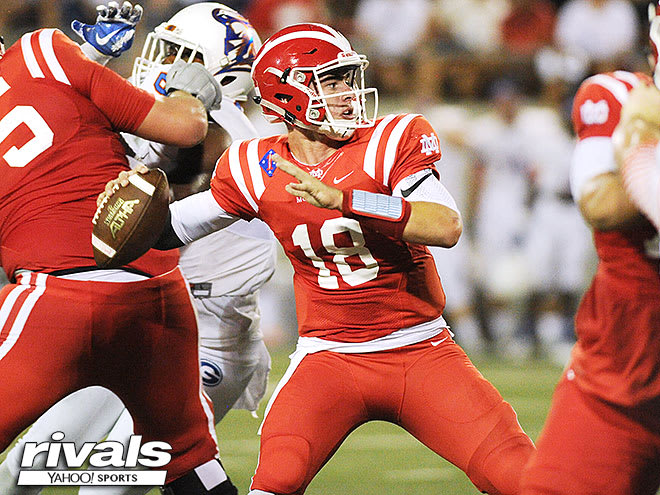 THE STORYLINE
Five-star JT Daniels was the top-rated prospect in the 2019 class until last week when the Santa Ana (Calif.) Mater Dei star quarterback decided to reclassify to the 2018 class, as he plans to graduate high school in the spring and enroll at USC this summer.
Daniels did everything possible at the high school level. Undefeated season. State title. The five-star quarterback threw for more than 12,000 yards with 152 touchdowns and 14 interceptions in his first three seasons.
So is Daniels making the right choice? Is leaving high school a year early to possibly compete for the starting job with the Trojans - especially if current starter Sam Darnold leaves early for the NFL - the smart, and responsible, move?
Or should the 2019 quarterback have stayed at Mater Dei for another season of learning and seasoning – and enjoy being a high school senior – before entering the college ranks?
Daniels has already made his decision, so everything from here on out is looking in the rear-view mirror. But three or four years from now will the five-star look back and see he made the right choice by skipping a year of high school to head to college early?
FIRST TAKE: CHRIS SWANSON, TROJANSPORTS.COM
"Daniels made the right decision to reclassify and enroll at USC an entire year early. Regardless of Sam Darnold's NFL decision, Daniels has thrown himself into a competition with Jack Sears and Matt Fink that he can win. It could be to back up Darnold or for the role of starting quarterback, but either way he has a serious advantage in that competition when compared to where he would be if he waited an extra year to enroll. I also don't think high school football is going to improve his game the way college football would.
"He's already the No. 1 player in the 2019 class, and with what Mater Dei did this year it seems like another year in high school could only hurt that reputation. He's also a year older than the average high school junior, so it doesn't even feel like he'll be at the physical disadvantage some would expect from a high school kid in a lower grade. He just seems ready for another level. I'm also a firm believer that the less football a high-level athlete plays for free, the better. We don't know for sure if Daniels will make the NFL, but if he does it would have been a wise move to avoid sitting behind a retooled offensive line in the Trinity League for an extra year. Injuries can happen in football anywhere, anytime, and I think Daniels would be smart to play as few amateur games as possible."

  SECOND TAKE: MIKE FARRELL, RIVALS.COM  
"He made the right decision. If he's not being challenged at the high school level, it's time to move on and time to take on another challenge. What's he going to do? Throw 100 touchdown passes next season?
"Clearly, he's not challenged by this and he's physically ready and mature enough. He's an older kid. It's not like we're talking about a 16-year-old jumping to college. He's of the proper age to reclassify and he has all the ability in the world to make an impact early, so it's a good decision."