Take Two: Can Auburn keep its headline commits in the fold?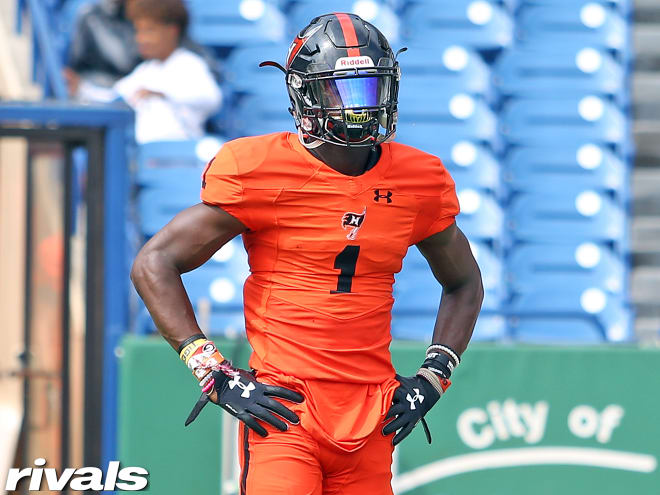 THE STORYLINE
LSU and Oklahoma are the only programs nationally with three five-star commitments as the early signing period approaches.
Auburn was also a member of that elite list until this week when Loganville (Ga.) Grayson linebacker Owen Pappoe dropped to a four-star but remained the top-ranked outside linebacker nationally. Quarterback Bo Nix and receiver George Pickens remained five-stars in Auburn's impressive recruiting class.
But unlike LSU and Oklahoma - where all the five-stars seem 100 percent committed and not going anywhere - Auburn is running the risk of having at least two of its star players poached in this class.
Pickens is being heavily pursued by Alabama and other SEC powerhouses are not giving up. He has an excellent relationship with Nix which could carry this recruitment but the Crimson Tide are certainly compelling as well. And rumors persist that Pappoe could flip to Tennessee at any time and it doesn't hurt that Grayson teammate Wanya Morris is committed there.
Can Auburn wrap up Pickens and Pappoe in this class or will late flips hurt the Tigers' impressive haul?
FIRST TAKE: JEFFREY LEE, AUBURNSPORTS.COM
"The relationships between Pickens and wide receivers coach Kodi Burns and Pappoe and linebackers coach Travis Williams are the main reasons the recruits committed to Auburn and ultimately will be why both sign with Auburn. Sure, they're taking other visits, but rarely does Auburn lose a commitment. That holds true here, too."
SECOND TAKE: MIKE FARRELL, RIVALS.COM
"Pickens is being looked at by Alabama and others but he's also very tight with Nix, so he's less likely. Nix is one of the leaders of the class, so it's always important for your quarterback commit to do some recruiting and build a relationship with guys like Pickens.
"It seems like Pappoe could be headed to Tennessee if you believe all the rumors. However, Pappoe just tweeted out that he's 100% committed to Auburn so maybe the Tennessee rumors are just that, rumors. There has been a lot of talk about him behind the scenes but now it appears Auburn will hold onto him.