Syracuse picks up long-awaited commitment from DB Aman Greenwood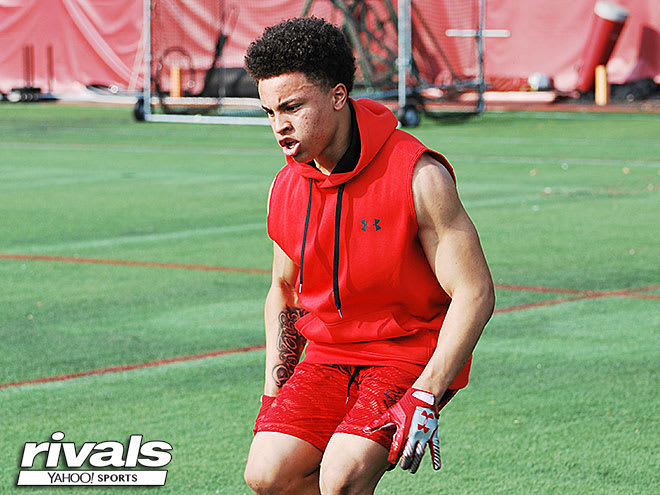 Syracuse is pushing to fill out their recruiting class as the Early Signing Period gets closer. They took another step in that direction with the long-awaited commitment of Aman Greenwood. The defensive back out of Washington (D.C.) St. John's College High took some time to explain why he chose Syracuse.
IN HIS OWN WORDS...
"Really everything made me pick Syracuse," Greenwood said. "They were my first offer and that factored a lot into my consideration. I weighed my pros and cons and I knew I wanted to play early, almost right away, and I know I can do that at Syracuse. I can get right on the field there and show my abilities. The coaches make it a family atmosphere there as well.
"I saw a lot of defensive backs on the field in their nickel and dime packages," he said. "I also saw a lot of freshmen playing so I found that intriguing. That definitely helped me make my decision.
"I'm really close with coach Reno Ferri," said Greenwood. "Pretty much since my freshman year, he came to see me a lot and we've built a bond outside of football. That went a long way. It just wasn't the same with other schools.
"I think people are taking notice now of what Syracuse is doing," he said. "It's kind of obvious to see that they are building something serious up there and now they're trying to capitalize on it."
RIVALS' REACTION...
Syracuse is really heating up on the recruiting trail and Greenwood's commitment is one of the fruits of their labor. It had been rumored since the summer that Greenwood was leaning towards Syracuse but he finally decided to pull the trigger. A tough, hard-working defensive back, Greenwood does a great job using his solid technique to put him in position to make plays. He is a willing tackler that is ever present when defending against the run. Greenwood often finds himself in the right place at the right time and that could help him make an early impact for Syracuse.