Swain swears off naming favorites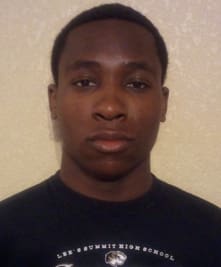 And, hey, he has his reasons.
"Every time I name my top team, it's always biased because it's always who I see the latest, you know? It's freshest in my mind, so I think they're the best," Swain said. "I'd like to really make sure that I check out all the schools I'm seriously considering before I say anything like that anymore."
Swain doesn't mind singling out the schools he is "seriously considering," though. There's no singular frontrunner is his recruitment. There is, however, a list a of programs that have a serious draw.
He cautions that things could change as he takes more visits. He also makes it known that his list is fluid. But for now …
"It was real nice," Swain said. "I had a good time. I had been there for a game before, but I've never got to meet any of the coaches or Coach Snyder or anything like that before. I did all of that today. It was real nice."
"I really don't know much other than they are in the SEC and this year was their first year there. I don't know much about the staff or the facilitates or any of that. I'm going to learn.
Swain says geographic location will not play a part in his decision. Close to home and thousands of miles away are all the same to him. He notes that his search will instead be all about "finding the right fit." He also declines to venture a guess on which school may be the next to offer.