Surprise: Ole Miss beats Auburn and Tennessee for Cox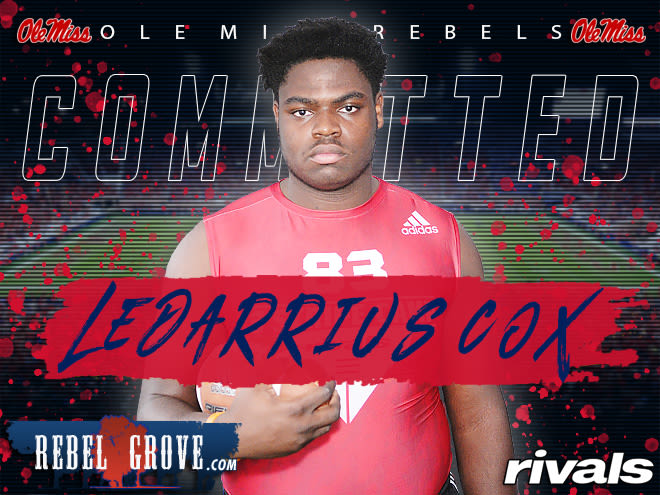 Ledarrius Cox has been committed to Tennessee since early April. The defensive tackle out of Mobile (Ala.) McGill-Toolen is not headed to Knoxville though.
Most expected Cox to stay home and sign with Auburn, but instead, he is headed west to Oxford to play for the Ole Miss Rebels.
Where he felt wanted and where he felt needed was a big difference.
"At Ole Miss, they need guys like me," said Cox. "They do not have a lot of defensive linemen with my size. They need me to come in and play the four-technique and the nose guard positions for them.
"They have been recruiting me since my junior year and they made me feel needed. I am ready to get in there, go to work, learn their system and play early."
This was far from an easy decision for Cox, a top 20 prospect in Alabama. He thought long and hard about Auburn, and that staff never gave up, but Cox feels good about his decision.
"I am glad it is over. I had to make the right decision for me. Ole Miss is just the best fit and the best place for me.
"It was really tough, but I thought about it a lot, I talked to my mom about it and I asked God to guide me.
"At the end of my official visit, I knew Ole Miss was for me. I told coach Matt Luke the Sunday (January 27) and that is when I made my decision."