Sting Factor: Marcus Banks backs off LSU commitment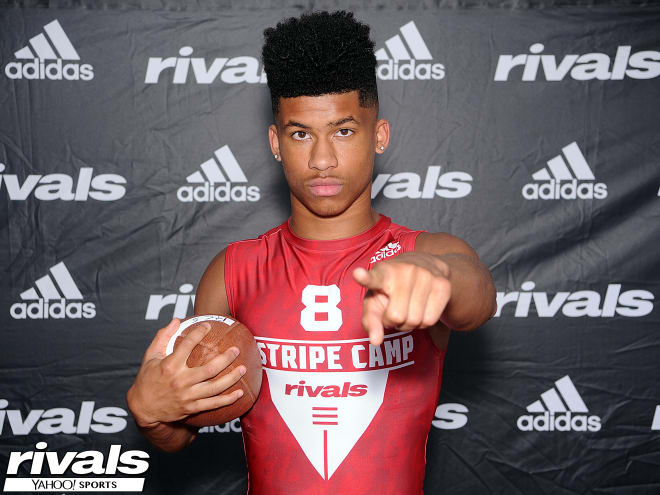 Sometimes when a major program loses a key recruit we here at Rivals.com like to take a look at how big of a blow it is to the respective school, analyzing it from a local, regional and national level. To quantify the "sting" of each decommitment, we assign a score from one to 10, with one being no big deal and 10 being a catastrophic hit.
MORE: Breaking down the biggest visits of the college football weekend
THE SITUATION
LSU's defensive back class took a big blow late last week when Texas-based defensive back Marcus Banks backed off his long-time pledge to the Tigers. The high three-star prospect has become a hot commodity, with programs such as Alabama, Texas and Texas A&M still pushing to get his attention, and those outside interests led to him taking a step back to explore his options. But how much does the loss of Banks truly hurt the class? We ask our experts to weigh in on just how much losing him stings and also take a look at which schools might benefit going forward.
LOCAL REACTION
"LSU was caught off guard to lose a commitment from Banks, who pledged to the team in June following an official visit and returned two weeks later to camp. In doing so, Banks canceled his official visit to Alabama and declared his recruitment shut down. An early official offer prevented the Tigers from contacting Banks, and at the same time, Alabama dialed up its pursuit. Banks officially visited Alabama in September, eventually leading to a decommitment on Oct. 16. LSU is aiming to add five and upward of six defensive backs in 2019 to replace Greedy Williams and John Battle, among others. With four on board, the team will try to bring Banks on board, but has its sights set on a number of other out-of-state targets such as Christian Williams, Jarrian Jones, Jeffery Carter and Raydarious Jones. Banks is a long, speedy corner that LSU was anxious to develop as a true outside corner and a perfect match opposite Derek Stingley Jr. Now, it'll be up to the staff to land Raydarious Jones or flip another corner away from a rival SEC team." - Sam Spiegelman, TigerDetails.com
Sting Factor: 7
REGIONAL REACTION
"This is a tough one, because obviously the Tigers are looking to load up at defensive back in this year's class, and it's not exactly easy to find tall, lengthy defensive backs on the open market this time of year. But if anyone can do it it's LSU's defensive backs coach Corey Raymond, who is terrific at finding elite players on a yearly basis. This one hurts because of the timing but isn't a catastrophic blow." - Woody Wommack, Rivals Southeast Recruiting Analyst
Sting Factor: 6
NATIONAL REACTION
"I'd say it's a 7 on the sting scale because shutdown corners with frames to fill out are hard to find and Banks has excellent upside." - Mike Farrell, Rivals National Recruiting Director
Sting Factor: 7
WHAT'S NEXT
Many are pointing to Texas A&M as the likely destination for Banks, but Alabama is very much involved. Considering he decommitted shortly after his trip to Tuscaloosa, Tide fans have to be feeling good about their chances. Texas was also a serious option for Banks before he committed, but it remains to be seen if the 'Horns will get back in the picture.