Sting Factor: Jamaal Johnson's decommitment from Miami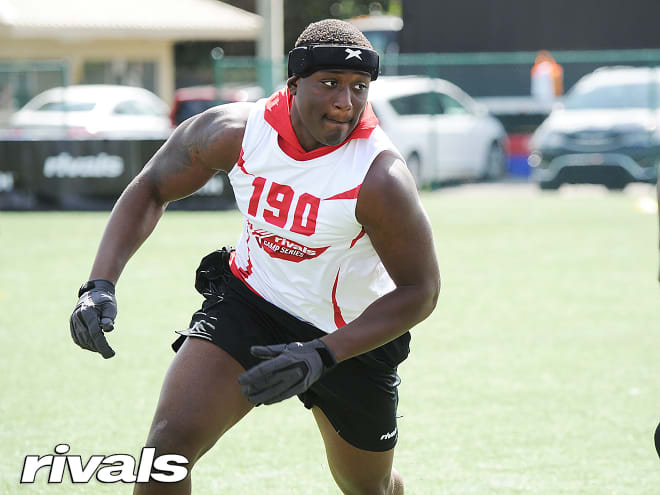 When a major program loses a key recruit, Rivals.com takes a look at how big of a blow it is to the respective school, analyzing it from a local and national level. To quantify the "sting" of each decommitment, we assign a score from 1-10, with one being no big deal and 10 being a catastrophic hit.
THE STORYLINE
Jamaal Johnson committed to Miami in the summer and it was not a major shock since the local prospect had some other Power Five offers but the Hurricanes were close, they're building back under Manny Diaz and the three-star defensive end jumped at the opportunity.
But in recent days, the Hollywood (Fla.) Chaminade-Madonna standout has rethought his recruitment and said he's back on the market.
Boston College and UCF offered since the beginning of March and Pitt among others could be pursuing Johnson, who also said he will still consider the Hurricanes in his recruitment.
Losing a local prospect from a school that's loaded with top-end talent is never ideal but other defensive ends are even higher on the board for Miami at a position that is absolutely loaded in South Florida once again this recruiting cycle.
*****
LOCAL REACTION
"On face value, the Jamaal Johnson decommit is not a huge deal. He's a three-star defensive end with a modest offer list. But if you dig deeper it could be a bigger deal. When Miami took Tennessee transfer running back Cody Brown, there was at least the appearance at Chaminade that the 'Canes had broken the pact they had with RB Thaddius Franklin that Franklin would be the only running back taken in this class. For now, Franklin is saying the right things and that he will report to Miami. But if that situation were to change at some point in the future it really would not be much of a surprise. The combination of the two events is an indication that Miami's position at Chaminade could be weakening. And that obviously would not be a good thing." - Gary Ferman, CaneSport.com
Sting factor: 3
*****
NATIONAL REACTION
"Johnson's decommitment is not that big of a deal if it's an isolated incident and does not influence other top prospects in South Florida and especially at Chaminade-Madonna. I doubt it will influence other guys and their decisions. Kenyatta Jackson, Ryan Turner, former Auburn commit Brian Dilworth and many other elite players are at Johnson's high school so Miami has a delicate balance to figure out here but there is a decent chance Johnson will end up back with the Hurricanes and if not there are even more highly-rated prospects from Chaminade-Madonna that Miami is targeting. For Miami, it's unfortunate Johnson is no longer in the class but the Hurricanes have lots of options at defensive end and his decommitment should not be a major issue if Miami's staff plays it right." - Adam Gorney, National Recruiting Director
Sting factor: 4