Sting factor: Jaheim Singletary decommits from Ohio State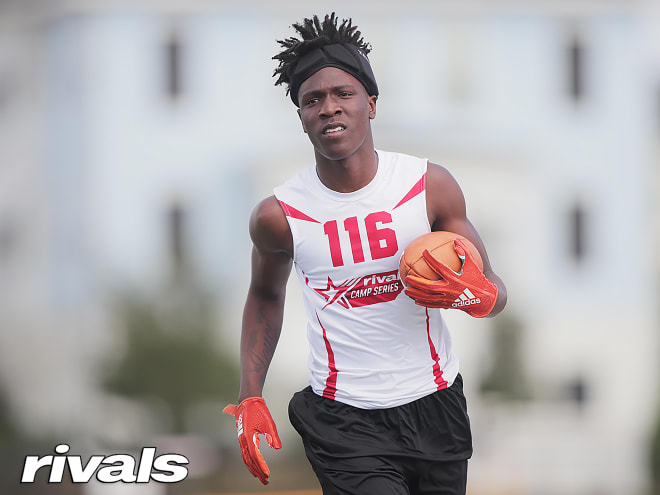 When a major program loses a key recruit, Rivals.com takes a look at how big of a blow it is to the respective school, analyzing it from a local and national level. To quantify the "sting" of each decommitment, we assign a score from one to 10, with one being no big deal and 10 being a catastrophic hit.
THE STORYLINE
Jaheim Singletary committed to Ohio State on Jan. 2 and it was a major victory for the Buckeyes as the Big Ten powerhouse went back into Florida for one of the state's top players.
And for the next seven months the Jacksonville (Fla.) Robert E. Lee stayed committed to Ohio State, spoke highly about his future in Columbus and worked on some other prospects to join him in its recruiting class.
But over the weekend, Singletary backed off his pledge to the Buckeyes following a trip to Miami and now programs across the board are trying to get involved with the No. 1 cornerback in the country.
The Hurricanes definitely made their move over the weekend. Florida and Georgia are still very much involved and have been for a long time. Others could enter the picture as well as Singletary looks again at which program would be the best fit for him.
LOCAL REACTION
"Jaheim Singletary is the No. 5 overall player in the nation and the top-ranked cornerback for a reason. Long arms, excellent coverage skills, a knack for deflecting passes anytime he's in the vicinity of a throw and his overall field awareness make Singletary a can't-miss prospect in the 2022 class. That's why it was a massive victory for Ohio State to poach him from Florida, Georgia and others earlier this year.
"Although Singletary is a coveted defensive back with enormous potential, the sting factor here will be lower than some expect. The reason for this is that the Buckeyes have landed top-50 overall recruit Terrance Brooks, as well as Rivals250 corners Jyaire Brown and Ryan Turner. They're also well-positioned for California-based cornerback Ephesians Prysock.
"Singletary decommitting is a big hit to the class, but the Buckeyes have recruited well enough to make up for the loss of an elite talent with several other solid corners." – Joseph Hastings, BuckeyeGrove.com
Sting Factor: 7
SHARE YOUR THOUGHTS WITH OHIO STATE FANS AT BUCKEYEGROVE.COM
NATIONAL REACTION
"Singletary is an outstanding cornerback and that's why he has moved to No. 1 at the position. He has all the physical tools to be special and his competitive drive is also special. Ohio State is gunning for a national championship – the bar has been set that high in Columbus – and so losing someone of Singletary's caliber definitely hurts. There's just no way around it. Sure, Ohio State has recruited very well at the position and this is not a complete disaster by any stretch because Brooks, Brown and others are supremely talented but landing the No. 1 cornerback in the country – especially one coming to Ohio State from the Southeast – makes a big statement.
"It now looks like Georgia or Florida hold the edge for the Jacksonville standout and that definitely hurts the Buckeyes, especially since they already had him committed in the class." – Adam Gorney, Rivals National Recruiting Director
Sting Factor: 8