Sting Factor: Jacoby Mathews' decommitment from LSU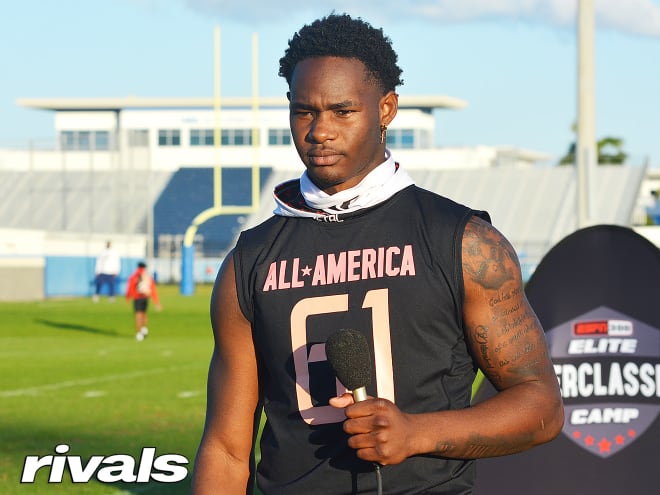 When a major program loses a key recruit, Rivals.com takes a look at how big of a blow it is to the respective school, analyzing it from a local and national level. To quantify the "sting" of each decommitment, we assign a score from one to 10, with one being no big deal and 10 being a catastrophic hit.
THE STORYLINE
Less than a month ago, Jacoby Mathews said his recruitment was shut down and he was happy things were much more settled, that he didn't have to talk to coaches all the time and he could focus on the LSU recruiting class.
Now, the five-star safety from Ponchatoula, La., went back on the market and backed off his pledge to the Tigers.
Every No. 1 prospect in the state of Louisiana dating back to the 2012 recruiting class with Landon Collins has signed with LSU. It's a near-guarantee that the top-ranked recruit from there will head to Baton Rouge.
That could still be the case with Mathews, who will still very seriously consider LSU in his recruitment but visited Texas A&M this weekend and is expected to see other schools as things get busy in his recruitment once again.
*****
LOCAL REACTION
LSU and its coaches have been recruiting five-star Jacoby Mathews for years, it was a big reason why he committed earlier in the year. He spent the majority of June in Baton Rouge on campus for camps. His decommitment on Friday caught many off guard, but after doing some digging, it seems that Mathews wants to take some visits as an uncommitted prospect, starting with Texas A&M this weekend. I would not be surprised to see him ultimately sign with LSU, and when it's all said and done I would be shocked if he didn't. - Julie Boudwin, TigerDetails.com
Sting factor: 7
*****  
NATIONAL REACTION
There is a good chance Mathews takes his visits, sees other schools and then returns to LSU and commits there again. He's an in-state prospect, he's a five-star recruit who the Tigers want very badly in the class and history is absolutely on LSU's side when it comes to luring the No. 1 prospect in the state back into the fold. Texas A&M could definitely be tempting and many other teams are going to reach out and try to get involved in Mathews' recruitment. If Mathews wanted to de-commit so he could take trips with an open mind and then make the most informed decision, then LSU could be in better shape. He's certainly not counting the Tigers out so my best guess is that he flirts with some other programs but ends up back at LSU. Because of that, the 'Sting Factor' score is lower than if he completely eliminated the Tigers. - Adam Gorney, Rivals National Recruiting Director.
Sting factor: 6