{{ timeAgo('2020-09-28 15:42:07 -0500') }}
football
Edit
Sting Factor: Casey Phinney's flip to Boston College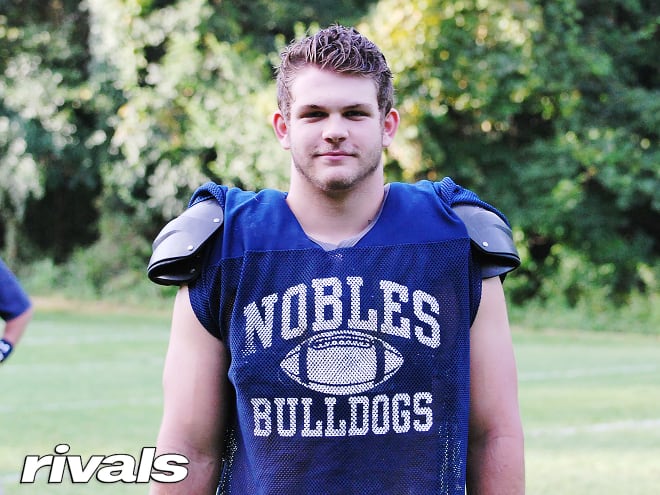 Every time a major program loses a key recruit, Rivals.com takes a look at how big of a blow it is to the respective school, analyzing it from a local and national level. To quantify the "sting" of each decommitment, we assign a score from 1-10, with one being no big deal and 10 being a catastrophic hit.
THE SITUATION
Casey Phinney is an old-style, physical linebacker and so his commitment to Michigan in April was a big deal as the Wolverines went back into the Northeast and landed another standout player.
But in recent days, the Dedham (Mass.) Noble and Greenough School standout flipped his pledge to Boston College, rarely a program that has the firepower to flip commits from a Big Ten powerhouse.
But first-year coach Jeff Hafley and his staff have been aggressively going after players they want and Phinney is one of them.
Michigan's 2021 and 2022 recruiting classes are certainly not hurting for linebackers though as four-star Junior Colson leads the way along with a pledge from three-star Tyler McLaurin. In the 2022 class, four-star linebacker Tyler Martin recently committed.
Phinney has an old-school pedigree that could have fit in well in Ann Arbor, and should be perfect for Boston College's defense as well.
LOCAL REACTION
"With the ongoing pandemic, Casey Phinney never had an opportunity to visit Michigan. On top of that, Michigan just landed a commitment from 2022 linebacker Tyler Martin, who is a similar player and by far a better prospect. It made a lot of sense for Phinney to play on a smaller stage closer to home. Michigan has a very solid linebacker class this cycle and has the aforementioned Martin locked in for next cycle. Losing Phinney doesn't hurt one bit." - EJ Holland, TheWolverine.com
Sting factor: 1
NATIONAL REACTION
"Michigan's recruiting strategy in the Northeast and New England is odd to me although Don Brown does have ties there and had success at BC. But a guy like Phinney was probably over his head at Michigan and he's a much better fit locally at BC. This will be good for all parties I think." - Mike Farrell, National Recruiting Director
Sting factor: 3