{{ timeAgo('2023-03-12 19:11:28 -0500') }}
football
Edit
Stars shine bright at the Rivals Camp Series in Los Angeles
DOWNEY, Calif. - Top prospects from the West region showed up for the Rivals Camp Series on Sunday at Warren High School. At day's end, a long list of players earned recognition for outstanding performances. Here's a look at the MVPs and other standouts from the event.
QUARTERBACK MVP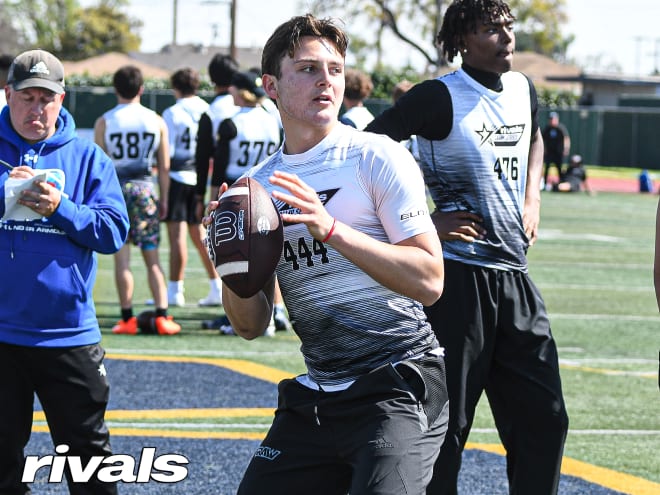 Alabama commit Julian Sayin showed up and exceeded our lofty expectations with a nearly flawless performance. Not only is the five-star gifted with elite arm talent, he is also a technician in every sense of the word. Rarely can a quarterback adjust to a number of new receivers over such a short period of time, but minute details like this are exactly what makes Sayin special. He has the unique ability to command a field while dropping precision passes at every level. Sayin is as advertised and should continue the great legacy of Tide quarterbacks.
Downey (Calif.) Warren 2025 quarterback Madden Iamaleava was also a standout as he zipped the ball better than this time last year and his precision was outstanding. Like every time in California, the quarterback group was absolutely loaded and these awards could have been given to numerous players.
*****  
RUNNING BACK MVP
Running backs are sometimes difficult to evaluate at camps but with 2025 four-star Jordon Davison it's clear to see why he's one of the top prospects at that position in any class. Through drills, the Santa Ana (Calif.) Mater Dei standout is smooth, decisive and makes cuts on a dime and never loses his balance. He's faster that given credit for, he has impressive burst and during blocking drills Davison showed his physical side as well.
The other award winner at the running back position is a name to know for the future - 2027 standout Caleb Bey Jr. who not only held his own but shined against some elite linebackers and defensive backs in one-on-ones.
*****  
WIDE RECEIVER MVP
Four-star Jordan Anderson is an incredible deep threat who was completely unstoppable during the camp - and he was going against high-end defensive backs on almost every rep. The Oregon commit who's now playing at Newport Beach (Calif.) Newport Harbor ran by everybody, set people up with double moves and he made really tough catches look easy. The Ducks have a great deep threat coming to Eugene as Anderson is a highlight waiting to happen.
The other receiver who stood out most was 2025 Marcus Harris from Santa Ana (Calif.) Mater Dei as he ran the sharpest routes, didn't slow down in and out of his cuts and caught everything.
*****  
OFFENSIVE LINE MVP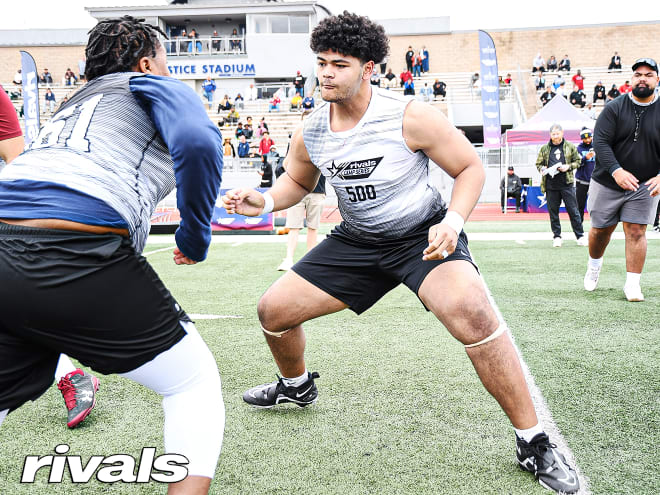 It was a Las Vegas Bishop Gorman day along the offensive line.
The MVP went to 2025 lineman Douglas Utu, who played inside and outside, dominated every rep and showed off phenomenal feet, heavy hands and completely shut down every defensive linemen who tried anything. Utu has performed like that every time he's been at a camp including the Rivals Underclassmen Challenge in Atlanta last summer as he's never backed down to competition and rarely loses a rep.
The other big-time standout along the offensive line was SJ Alofaituli, who might be a touch undersized but has such physical dominance and is so technically sound that he did not lose many reps either. He anchored, powered through people and was patient so he didn't overextend or guess.
*****  
DEFENSIVE LINE MVP
Las Vegas Bishop Gorman's Sione Motuapuaka is not the biggest or most massive defensive linemen in the country but he's absolutely a Power Five player who should be getting more recruiting attention. His motor is off the charts, he has phenomenal hands that don't stop fighting for the edge and he's a big-time gap shooter that won so many reps.
Not much was known about Devoux Tuataga from Eagle Mountain (Utah) Cedar Valley other than film but he came to camp and was excellent off the edge. He's long, athletic and had his way coming off the edge or using power to go inside.
*****  
LINEBACKER MVP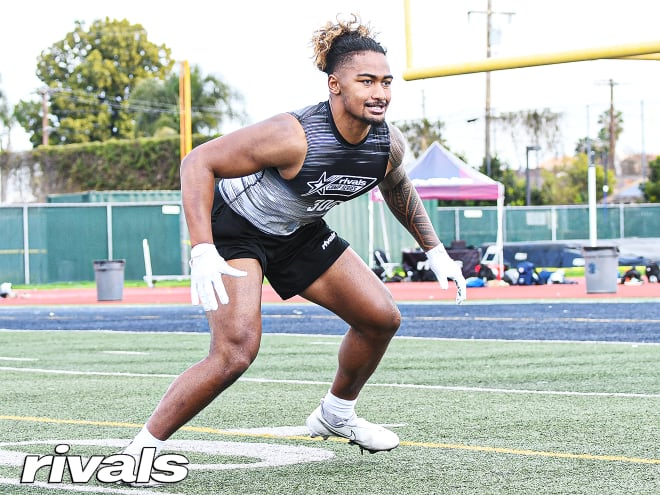 Every time Jordan Lockhart shows up to an event, the Bellflower (Calif.) St. John Bosco standout looks bigger and stronger and he used that physical nature to his advantage on Sunday. He was great in coverage for his size and muscled running backs and receivers with ease but the former Ole Miss commit who's looking at USC, Alabama and many others was best during blocking drills where he just bullied the running backs who got in his way.
Right in the running for MVP was Bosco teammate Kyngstonn Viliamu-Asa, who is absolutely at his best with pads on, playing downhill and hunting the ball carrier but in this setting he was great as well. The four-star is fluid, moves well and has that burst of physicality that comes out often.
*****
DEFENSIVE BACK MVP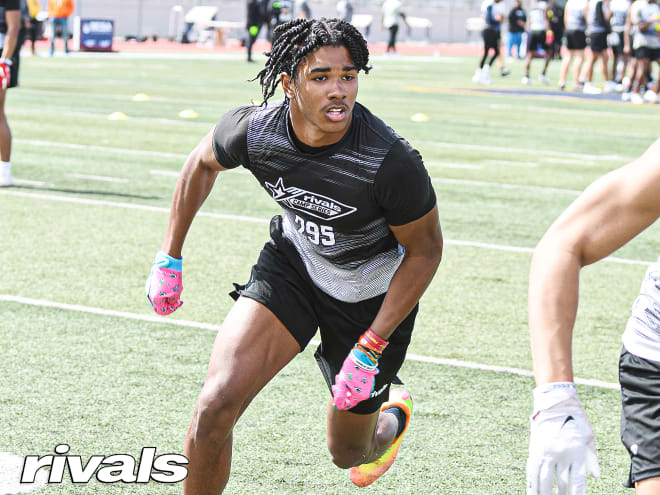 Dijon Lee Jr., the 6-foot-3 Mission Viejo, Calif., standout, is a physical specimen in the secondary and commanded our attention the second he stepped on the field. His physical traits may have been what drew the looks but it was his ability to blanket every type of receiver in attendance that made him the complete package and led to MVP honors on the day. From drills to 1-on-1s, Lee was spectacular from start to finish and proved worthy of becoming a national recruit by the time his recruitment is complete.
UCLA commit Khristian Dunbar-Hawkins was excellent as well. He had at least one pick during 1-on-1s and was phenomenal in coverage in the short area and deep.