Standouts impress at the Rivals Combine Series in Atlanta
ATLANTA -- About 1,800 prospects showed up at the Rivals Combine Series Saturday at Lakewood Stadium to compete and for a shot to come back Sunday for the Rivals Camp Series. Among the selections for Sunday's camp were these 12 prospects that stood out during the day:
During the 2021 season Young was putting down the foundation of his island with Camden County. The 2023 corner had flashes of being that next level talent coming through this spring. There's been no shortage of college teams evaluating Young this offseason ready to see his progress over the fall months. Some of the teams looking at Young includes Jackson State, Austin Peay, Virginia Tech, Georgia State, Eastern Kentucky and Auburn. Young's athleticism helped him earn an invite to Sunday's camp.
*****  
Cooper spent the 2021 season working against 7A Georgia offenses as a weakside end for Camden County. The twitch and burst off the edge for the Wildcats showed during Cooper's combine testing on Saturday. Building off an offer from Liberty, recruiting interest has been building for Cooper this offseason receiving interest from Virginia Tech, East Carolina, Georgia State, Cincinnati and Wake Forest.
*****  
Making the trek from Union Springs, Foster came to the RCS on Saturday to show off his athleticism at the combine. Foster worked over 4A Alabama teams last fall as a two-way player lining up at strong safety and running back. Interest is rolling in from Troy, Georgia State, Samford and South Alabama for Foster as a next level DB.
*****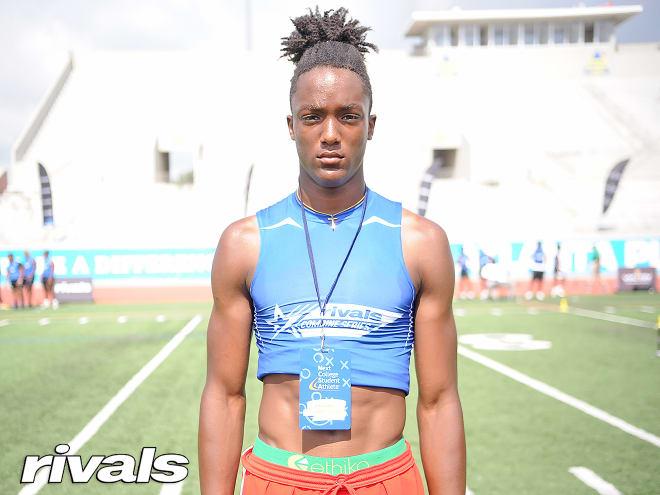 Coming off a run to the 7A Alabama state championship, recruiting eyes are on Phenix City's Central High School. Blessed with size and speed, as shown throughout his combine testing, college teams that have discovered Cameron Coleman are loving what they are seeing. Offers have come in from Oregon and Texas A&M with LSU showing interest. The Aggies are on Coleman's summer visit schedule.
*****  
Benton spun the laces last season for Benjamin Russell taking on 6A Alabama teams catching college football recruiting attention. Although a pro-style by trade, Benton's athletic abilities caught attention earning an invite for Sunday. Regional teams are on Benton with Southern Miss, Troy, and South Alabama evaluating the 2024 gunslinger.
*****  
The turf at Lakewood Stadium was toasted when Isaac laid down his 4.45 time in the 40-yard dash. That speed pushed 15 receptions to 331 yards with four scores against 4A Florida squads. The 2024 prospect is now on the radar with Florida, Florida State, Toledo and Utah among the teams showing interest.
*****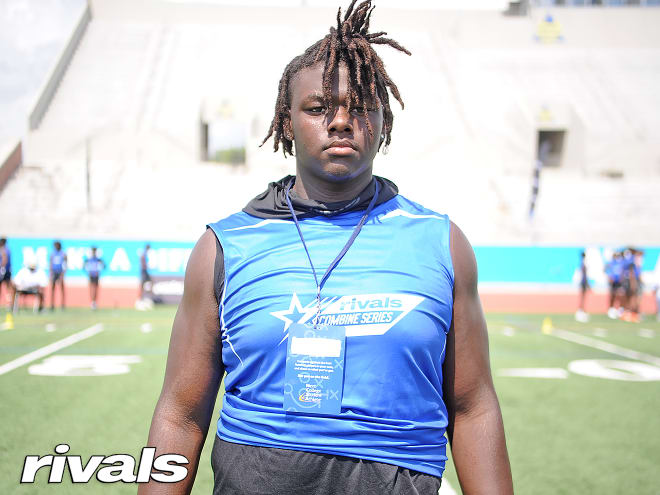 House has a great frame for a 2024 prospect and a few schools have already offered the 6-foot-5, 293-pound lineman out of Warner Robbins (Ga.) Houston County. Georgia Tech, UAB, Georgia Southern, Middle Tennessee State and Florida A&M pulled the trigger on offers but teams like Troy, Georgia, North Carolina, Florida State and Florida have been showing interest too. House was at Georgia's game against Missouri and grew up a fan of the Dawgs and Florida State.
*****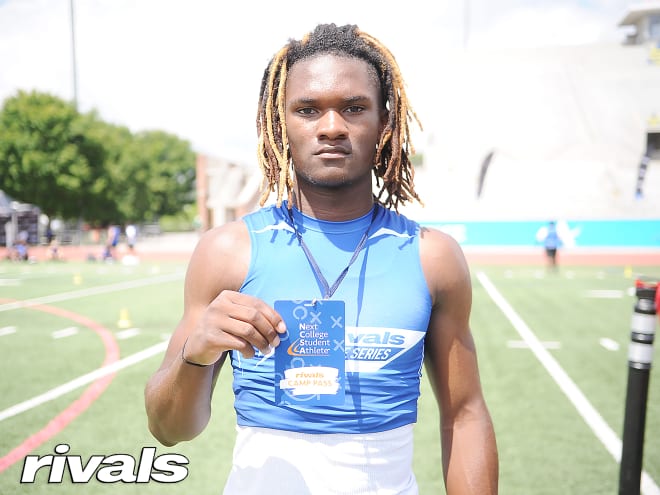 Adams posted a 4.45 second 40-yard dash, one of the fastest times of the day, and a 6.9 second 3-cone drill. The dynamic 2023 athlete out of Swainsboro, Ga. also posted a 4.1 second 5-10-5 shuttle. Georgia Tech, Middle Tennessee State, Mercer, Georgia Southern and a few other have offered him but Clemson, Iowa State, Florida State, Missouri and Coastal Carolina are just a handful of school showing interest in him. His cousin is Rico Johnson, a former Georgia player from the early 2010s.
*****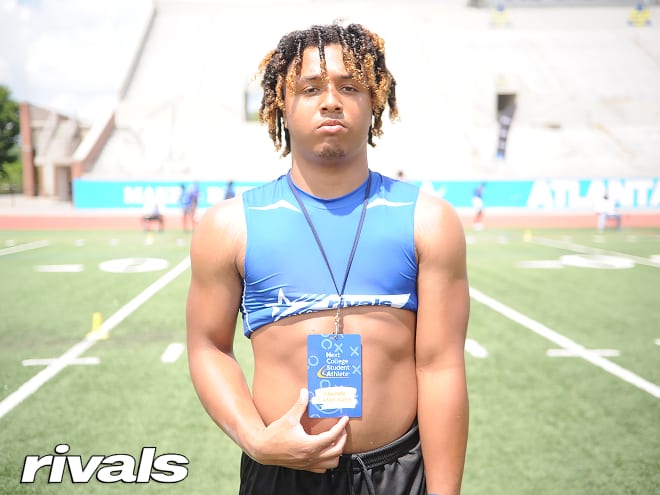 Coming all the way from Beggs, Okla., Martel is ready to compete tomorrow. The 2024 running back already has an offer from Colorado with more interest from teams like Oklahoma, Oklahoma State, Florida, Yale and others. Martel is hoping to visit Oklahoma State and Colorado this summer but he hasn't locked in those dates yet.
ALSO INVITED