South: Key official visits to follow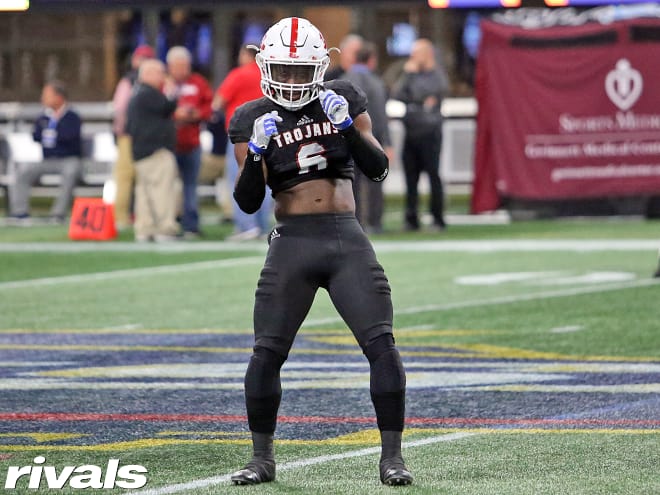 The Early Signing Period is behind us, the dead period has ended and there are four weekends remaining before National Signing Day.
There will be crucial visits taken leading up to February 6 and we highlight five out of the South that will take place this weekend.
Ealy re-opened his recruitment earlier this week and he is now set to visit Clemson this weekend. Even when he was still committed to Ole Miss, the Tigers seemed to have a little momentum. Since getting him on campus late in the fall, Clemson has been the school trending for the Rivals100 talent. Mississippi State is another school to keep an eye on. He took his official visit to Starkville in December. Ealy is still considering the Rebels and they will likely receive his final official visit later this month. Major League Baseball is a major factor as well. Ealy is likely a first round pick in June, so this recruitment won't officially end in February when he signs with Clemson, Mississippi State or Ole Miss.
Is Mississippi State still an option for Moore? That is a question being asked a lot now, just days after he re-opened his recruitment. Moore was the first 2019 prospect to commit to Mississippi State, but there is another SEC West school trending now — Auburn. He has already taken his official visit to Auburn, so other schools will have their shot in January. The one this weekend is Florida. Dan Mullen is the coach Moore originally committed to at Mississippi State, so the two have a good relationship. This visit is crucial if the Gators want to become a real player for Moore. Outside of Auburn, Tennessee is viewed as the next contender at this time. Moore plans to visit Knoxville later this month.
Pickering has said on more than one occasion that Alabama is the school that can steal him away from Mississippi State. The four-star defensive lineman out of Mississippi is very familiar with Tuscaloosa, the coaches have made him a priority and he will be back in T-Town this weekend. Although it is Alabama, we still expect Pickering to be a very tough pull for Nick Saban. Mississippi State is a home-state school, he has had family play there and Joe Moorhead and his staff have done an excellent job recruiting him.
Plumlee remains committed to Georgia, but Kirby Smart has asked him to take a Blue Shirt. Nothing has changed for Plumlee, he is still committed to the Bulldogs, but he is checking out other options. His first official visit is likely to happen this weekend, and it looks like it will go to Mississippi State. Other schools being considered for official visits by Plumlee are Duke, Florida State, LSU, Miami and Ole Miss.
Can Auburn get back in this for Robinson? At one time, very early in his recruitment, the Tigers were viewed as a favorite by some. Since then, South Carolina has taken over that spot with Kentucky right there with the Gamecocks. Robinson is close to Markaviest Bryant, a former teammate of his, so that plays into the favor of Auburn. Robinson has visited Auburn many times, so he is very familiar with the campus, culture and environment there. After this weekend, will it be more of a three team battle at the top? Tennessee is another SEC school to keep an eye on, the Vols will likely receive a visit as well. Right now though, the focus will be on Auburn with a big visit on the horizon.
— Kamaar Bell visits Auburn this weekend. The Tigers appear to be in a good spot at this time.
— Collin Duncan is set to visit North Carolina this weekend. This could come down to the Tar Heels and Mississippi State, a school he visits January 25.
— Jamal Hill is visiting Colorado. The Buffaloes offered him as soon as Mel Tucker took over as head coach. Hill camped at Georgia when Tucker was in Athens, so there is a connection.
— DJ James will be in Lincoln this weekend. The Mississippi State commit is still looking at Nebraska, Oregon and Iowa.
— Devonta Lee is visiting Texas A&M this weekend. Will the Aggies become a threat? LSU and Kentucky are viewed as contenders at this time.