Snow ready for Big Ten trip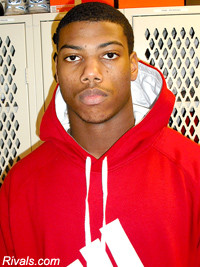 Jewone Snow
has enjoyed the recruiting process thus far, but he knows he hasn't seen anything yet.
The real excitement will begin this weekend when the 6-foot-3, 237-pound linebacker from Canton (Ohio) McKinley travels to Purdue on an official visit. He will check out the Boilermakers' campus, and then watch as Purdue plays host to Notre Dame in one of their biggest home games of the year.
Does he have any other trips lined up yet?
"I'm probably going to go to West Virginia," he explained. "But I don't know about the others."
That is consistent with Snow's revelation last week that Purdue and West Virginia are his two favorites.
At that time he also said Pitt, Illinois and Michigan State were high on his list. This time, however, he did not list those schools, and said he wasn't sure what he would do with the remainder of his available visits.
"I'm not narrowing it down yet, I just don't know where I want to go," he said. "I'm just thinking about all those other visits and what I want to do."
He did say after that statement that he does plan on taking his five allotted officials.