SMU making play for 4-Star Texas Tech commit Steven Parker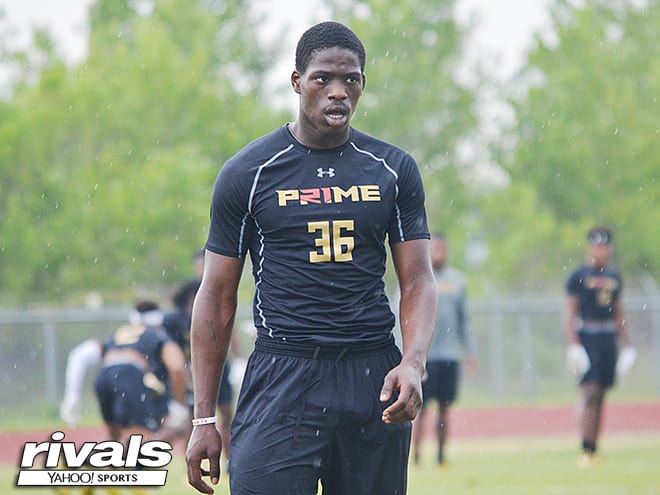 DALLAS, Tex. -- Steven Parker's name didn't come up on the list of confirmed visitors last weekend for Texas Tech's junior day event, but that's not to say that his heart isn't still in Lubbock.
Parker, who committed to Tech after the Red Raiders were the first to offer in him May of last year, did retweet the team's spring practice schedule after it was posted at the end of last month. Despite not making it out over the weekend, things have still seemed comfortably status quo for him.
"It's alright, it's good," he said of his relationship with the staff. "I'm still with Tech right now. It's been good, they check in like every week."
Not lost on Parker is his importance to the Red Raiders recruiting efforts in 2019. He said the staff has made it known that he is one of their biggest defensive priorities in the last few seasons and that factors into his consideration of the program going forward.
"I've been thinking about that," he said. "They said that would be good for them, but that's my hometown so I feel like that's another reason that would be good for me too."
In the meantime, the new staff at SMU is taking a crack at Parker and are hoping to capitalize on the proximity that Tech doesn't have the advantage of.
"I have a good relationship with them too," he said. "I've been looking at other schools - I'm just keeping my options open right now. I've talked to pretty much all of their coaches and I'm going to try and make it out to their spring game."
RIVALS REACTION
Parker is an athletic and exciting talent, but he's not an over-sharer of details. Although he established himself early on as one of the state's top defensive prospects, other teams en masse haven't seemed to make much of a significant play for him following his commitment to Tech. The Red Raiders staff would likely prefer to have him on campus for the spring game at Jones AT&T Stadium on April 14, but he'll almost certainly be in attendance when the team returns to Frisco for a scrimmage April 7.