Signing Day Storylines
Signing Day 2016 will, at least in some ways, stick to the established script. There will be commitments, and changes of mind. There will be shenanigans and drama. The storylines themselves, however, will be unique. Below are five stories to monitor throughout the day.
Top Dog
This race for No. 1 will be a contested one. There are a number of variables in play and will be throughout the day, making the necessary equations a bit uncertain, so predicting which schools have a chance at being crowned the year's recruiting champion is a bit of a guessing game.
Despite the variables at work, a certain framework exists. Alabama, Ole Miss, Florida State and LSU are the programs that seem to have solid cracks at the top spot. Ohio State is still alive with an outside shot of capturing the crown, while Michigan is clinging on to an ever-so-small glimmer of hope.
There will be surprises and twists that impact the team rankings throughout the day, but this seems like one of the more uncertain years in recent history.
Texas' sprint to the finish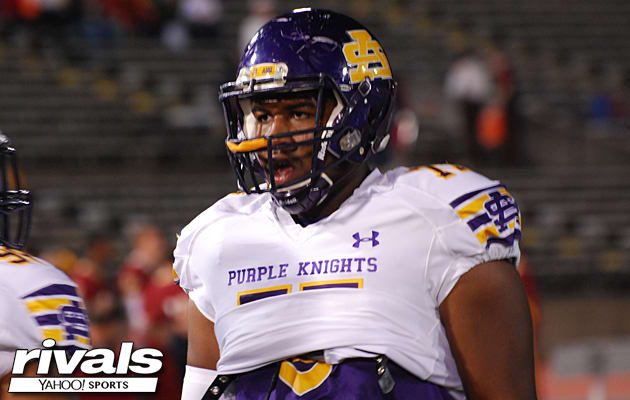 Texas is going to clean up on Signing Day. That, it seems, is a forgone conclusion. What remains in doubt is just how far it can shoot up the rankings. The Longhorns are in the mix for at least seven Rivals250 prospects and are likely to land a good number of them.
The Longhorns secured D'Andre Christmas-Giles on Tuesday night and are considered the clear favorites to sign four-star prospects Brandon Jones and Jeffrey McCulloch. Texas is also in a solid spot to battle for Dontavious Jackson and Chris Daniels.
Charlie Strong and company will easily crack the top 25 and will likely flirt with the 20. How far they can push beyond that will be interesting to watch.
Who will land No. 1?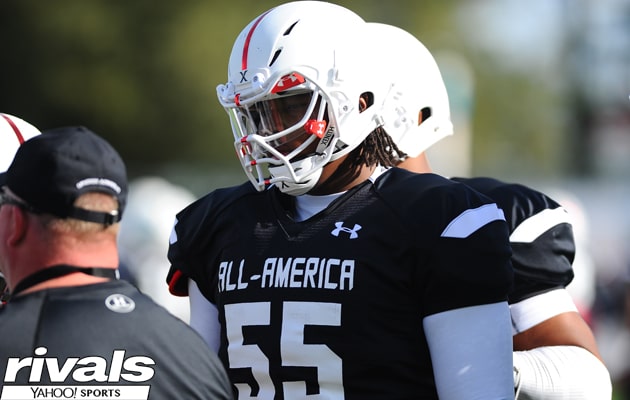 Whenever the top player in America is uncommitted on Signing Day, a certain level of intrigue follows. Yes, top 2016 prospect Rashan Gary is expected to choose Michigan. But that hasn't totally killed the interest in his decision.
Plot twists are commonplace on Signing Day. Clemson, Auburn and Ole Miss remain on the periphery of Gary's recruitment. His Signing Day story won't be a shocking one the choice is, indeed, Michigan. Still, any other outcome would define not only the day, but it would frame the 2015-2016 recruiting cycle as a whole.
Uncommitted five-stars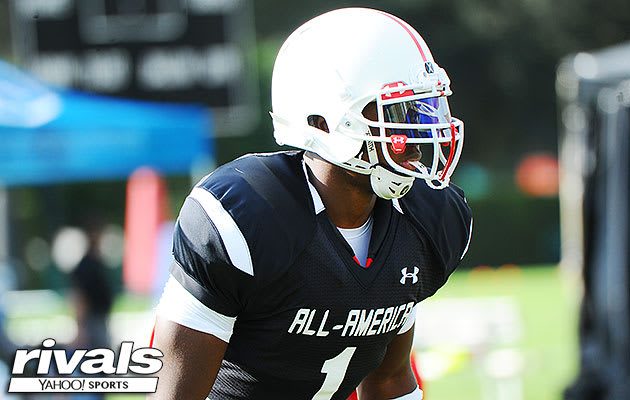 Winds of change
Signing Day never comes and goes without a few committed prospects having a last-minute change of heart.
Four-star wide receiver Tyrie Cleveland, a Houston commit for the time being, is pondering other options. In the last month, he's taken official visits to TCU Arkansas and Florida. All are seen as threats steal the Rivals100 prospect from the hometown school. Florida State got a late visit from Florida commit Shavar Manuel, who is also thought to be mulling a change of heart. Wisconsin commit Garrett Rand is considering UCLA while Florida State defensive back commit Jamel Cook has considered a flip to USC, which he recently toured.
And that's just to touch on a few. There are plenty more plot twists that could take place. Georgia-based defensive end Tomon Fox could end up at Virginia Tech. And while wide receiver Dredrick Snelson is currently a member of Minnesota's class, he will announce a Signing Day choice between the Gophers, Penn State, Miami, Maryland or UCF.
On the eve of Signing Day, Miami commit Tyler Byrd flipped to Tennessee.