Shrine Bowl: All-Star awards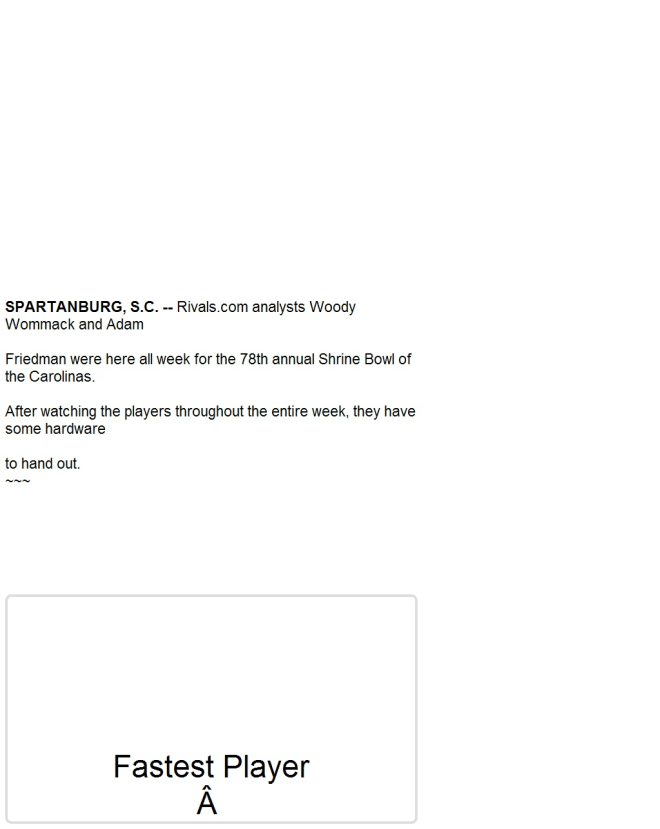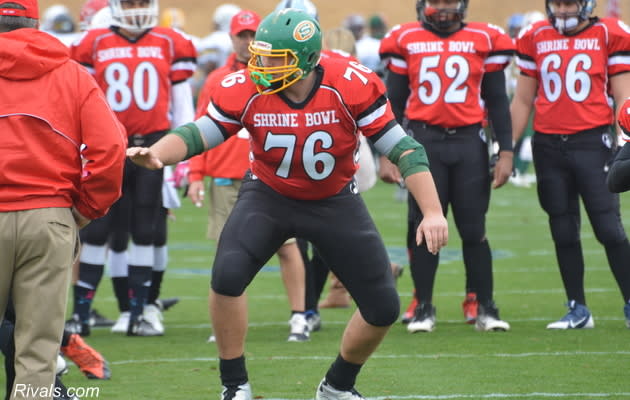 When it comes to the eye test, there wasn't a more impressive player during the
than 300-pounds and packs an unbelievable punch when delivering blocks in space.
As far as his strength, he knows how to use it to his advantage, especially as a runblocker. He's strong enough that once he gets locked onto a defender it's
basically over and it will be rare for him to come up against many players
bigger or stronger than him, even in the SEC.
Orangeburg-Wilkinson -- Huggins spent the week tossing aside his South Carolina
teammates and continued to do more of the same in Saturday's game.
Best Hands
(S.C.) Dorman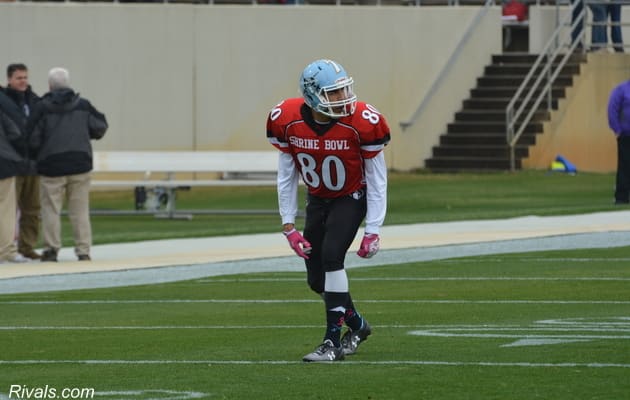 There wasn't a better display of terrific hands during the week than Arcega-Whiteside's
open down the field but a defender closed quick as the ball was in the air, the
two went up at the same time, tipping the ball into the air and after landing on
his back in bounds, Arcega-Whiteside reached up and snagged the ball for a
49-yard completion. The 6-foot-3 former basketball player showed off his leaping
skill later in the game when he went up in the end zone to snag a 29-yard
touchdown. The plays in the game were a perfect replication of the week, where
he caught nearly everything that came his way.
North Rowan -- He didn't get much of a chance to show it in
the game, but Boykin spent the week making grab after grab in traffic on screens
and swing passes.
Best Feet
(N.C.) Southern Guilford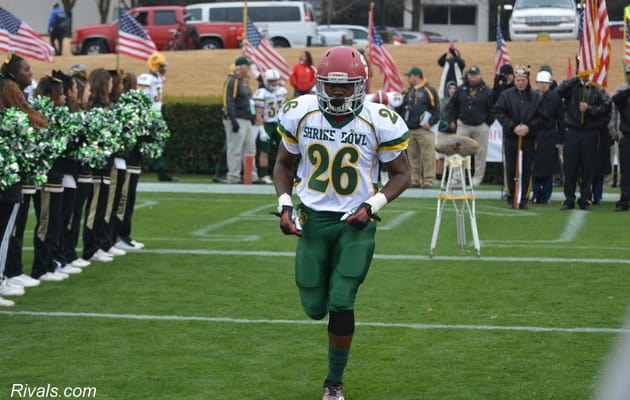 Gallaspy's footwork served him well on both sides of the ball. As a linebacker
he did not waste many steps and at running back Gallaspy made some impressive
cuts to make defenders miss. It was easy to see his great feet when he had the
ball in his hands and he was running through the holes that the offensive line
opened up.
Fork -- Colburn uses quick bursts to get up to speed and is brilliant at cutting
without losing any of his quickness.
Best After the Catch
(N.C.) North Rowan
Not only did Chambers help out the North Carolina quarterbacks by catching balls
that would have normally landed on the ground, he was able to pick up big chunks
of yards with the ball in his hands. During practice, defensive backs were often
seen chasing Chambers around the field.
(S.C.) Dorman -- Arcega-Whiteside is a big body that is tough to bring down and
he has enough wiggle to make people miss in space.
Strongest Arm
Wren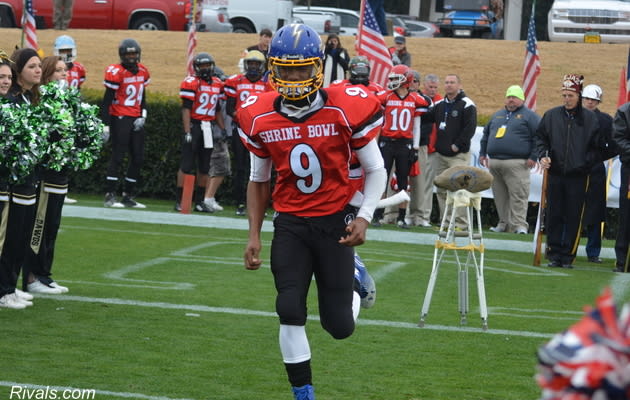 Saturday's game was one to forget for Bryant as he threw two interceptions on
just three pass attempts, but his showing didn't negate an impressive week of
work. One of the interceptions actually came when Bryant trusted his strong arm
a little too much, gambling a little too much and leaving the ball in a position
where the defensive back could jump the route. Bryant has grown leaps and bounds
over the past two years, going from an athlete to a legit quarterback, but he's
still learning the nuances of the position. Bryant is known for his athleticism
but he has a big-time arm, it's just a matter of him continuing to develop it
and become more comfortable as a passer at the next level.
(S.C.) -- Thompson had good zip on his passes on shorter routes and showed an
ability to sling it down the field as well.
Most Accurate
(N.C.) Lake Norman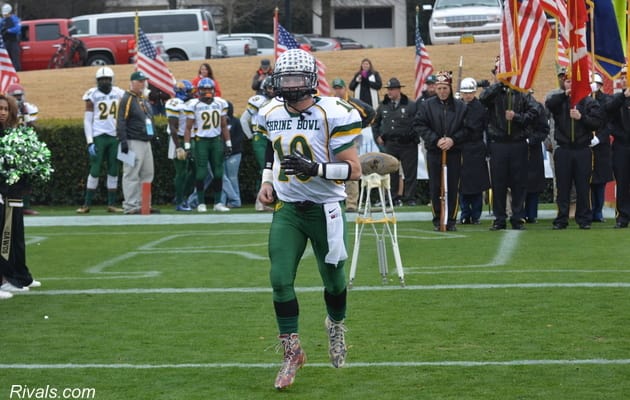 Ladowski was an impressive 12 for 19 in the Shrine Bowl. Most of his passes were
completed within just a few yards of the line of scrimmage but it is still
difficult to have that good of a completion percentage even in practice. During
the week, Ladowski did a good job of finding the right receiver and playing
within the offensive scheme.
(S.C.) -- Thompson is great as putting the ball in very catchable positions for
his wide receivers.
Best Vision
(N.C.)
Frasier is a bigger back with good explosiveness but the best thing about his
game is his vision. There were times in practice and in the game where the
running play was slow to develop. Frasier had the patience to find the right
hole and pick up more yards than expected.
Fork -- Colburn knows how to be patient and wait for a hole to develop and is
very adept at hitting it hard and making defenses pay.
Most Physical
Hillside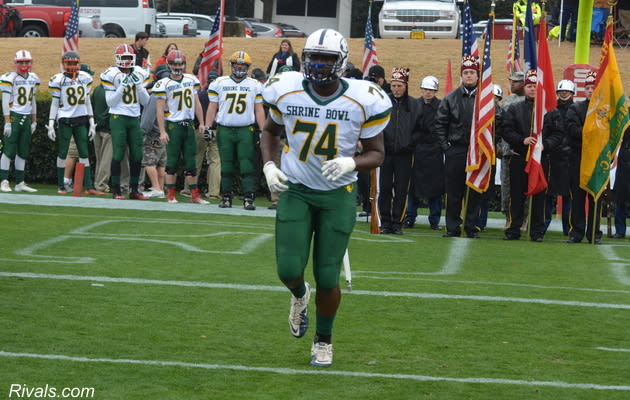 On nearly every play in team drills and one-on-one drills during the week,
McGirt was playing until after the whistle, repositioning his hands or getting
in that last push. Even the North Carolina defensive linemen were talking about
how McGirt always made sure he got that last shove in before going back to the
huddle.
Orangeburg-Wilkinson -- Huggins lives for contact and spent the week enforcing
his will on opposing offensive linemen.
Best Tackler
(S.C.)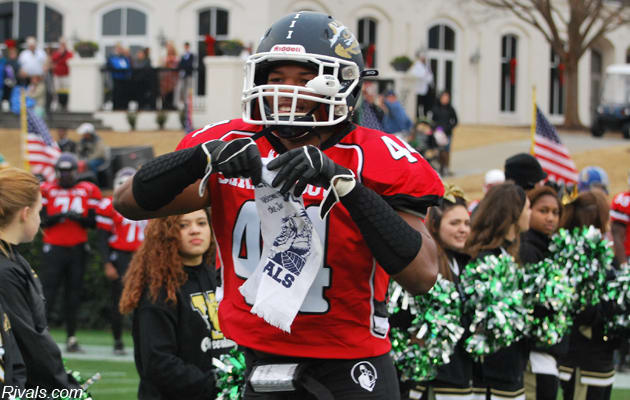 It's hard to believe than Belton has no major FBS offers, especially with the
productive career he has had and the big performances he has put up at every
major event he's attended. Belton wasn't allowed to fully let loose during the
week of practices, but in Saturday's game he was all over the field. He finished
with 14 total tackles, including two for loss, a total that doubled every other
player in the game except one. Belton has a nose for the ball and terrific
football instincts and is the type of player who will be productive at the next
level. There are some concerns about his size, but with his ability it seems
like an FBS program would find a spot for him before the end of the cycle.
Marlboro County -- Woods was the only one even remotely close to matching
Belton's production in the game, finishing with eight total tackles, including
three for a loss and a sack.
Toughest to Block
(S.C.) Orangeburg-Wilkinson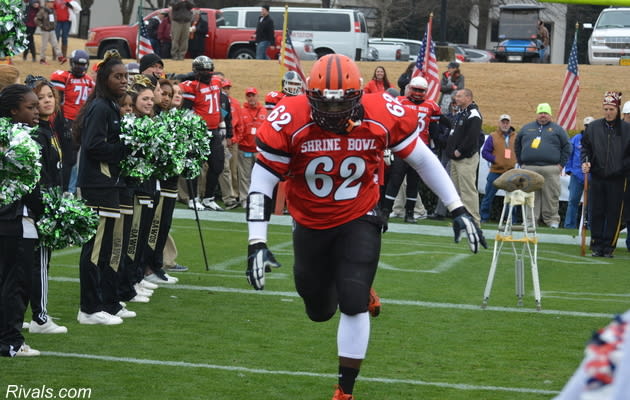 Huggins started the week by being the frontrunner for the class clown award but
quickly ratcheted up his intensity as the days went along. What was most
impressive about Huggins is that once he engaged, he was virtually unblockable.
He spent Saturday's game blowing by four-star offensive linemen and caused chaos
for the North Carolina's team offense. Most believe that Huggins will move
not lose the athleticism that makes him special, he could be a major impact
player for the Tigers.
Woodland -- Barnett missed the first few days of practice but was a terror to
deal with in the game. He's lightning fast off the edge and should find a role
Best Blocker
(S.C.)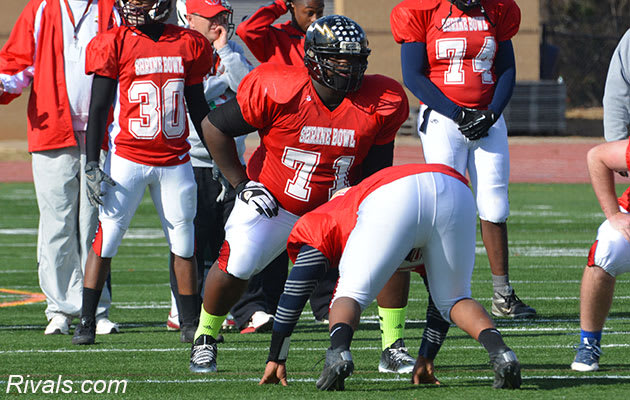 With so many big names taking part in the event, Crouch is a surprise name
considering he doesn't have any major offer. However, the 6-foot-4, 300-plus
pound offensive lineman was a one-man brick wall throughout the week. He has a
huge frame and his past as a defensive lineman shows through as he uses his
hands to stun opposing defenders. Crouch will likely head to junior college in
hopes of making his way to major college football. If he can take care of his
business off the field he should be a name to remember for a couple of years
down the line when he will likely be highly sought after.
-- Bailey is a load and was dominant all week long.
Biggest Surprise
(N.C.)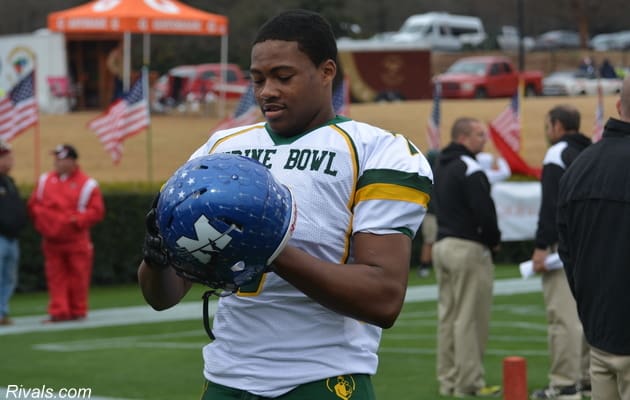 good athleticism and plenty of strength. If he wasn't able to get to the
quarterback, Turner made sure to get his hands up and bat down the pass. As
Turner develops his hand technique, he could be a guy that Big Ten teams scheme
against.
Mid-Carolina - Flemon is a former basketball player with no offers, but looked
the part of a legit FBS linebacker during the week. He has great size, flies to
the ball and has terrific hands for a defensive player.
Biggest Disappointment
Ardrey Kell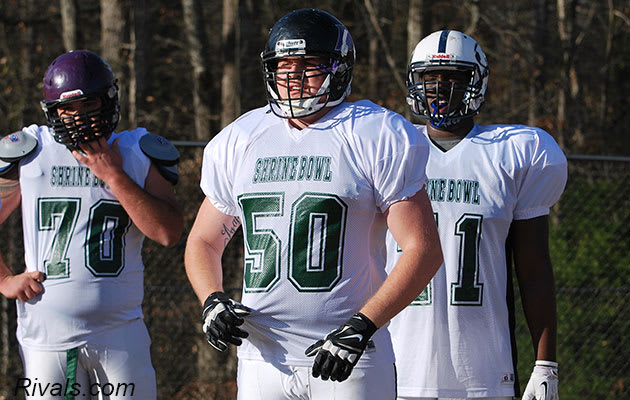 Veal is a mauler and looked out of place playing tackle. He is very strong and
was good when run blocking but his lateral quickness hurt him when pass
blocking. He let defensive linemen beat him inside a couple of times during the
game as well.
-- Bryant had a great week but was a letdown when the lights came on Saturday.
In Three Years Could Shock
South Point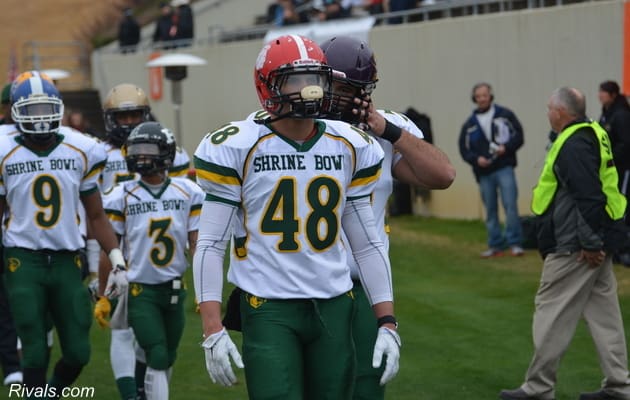 could end up playing free safety, strong safety, outside linebacker or even
baseball. Either way, don't be surprised if Muse is a major contributor on the
gridiron or diamond.
(S.C.) -- If Crouch makes his way through the JUCO ranks he could be the type of
talent that has a major impact at the next level.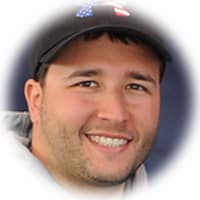 Adam Friedman
Mid-Atlantic Recruiting Analyst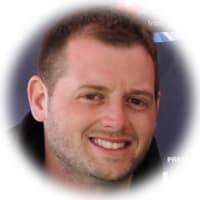 Woody Womack
Southeast Recruiting Analyst