Semper Fi: Future Ducks impress on Day 3
COSTA MESA, Calif. -- There are several college programs with multiple committed prospects participating in the Semper Fidelis All-American Bowl. Here is a look at the top representatives from the West team's Friday practice at Orange Coast College.
1. Oregon Ducks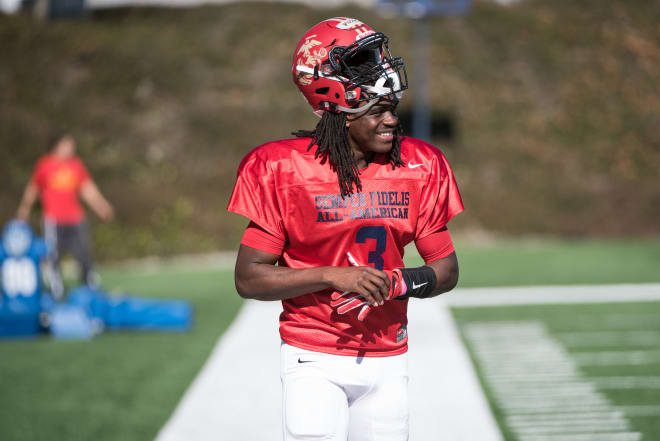 Quarterback Terry Wilson continued his strong week, showing great touch on throws down field and the necessary zip on shorter routes. He moves his feet very well and has the mobility to be effective while rolling out of the pocket. Logan Bathke had some really good reps at right tackle, containing the pressure off the edge and absorbing contact with his upper body. Cornerback Jared Mayden had a couple pass break ups and looked comfortable in bump-and-run coverage.
2. UCLA Bruins
Four-star wide receiver Theo Howard had his best day of practice, probably shaking off the rust after a month off from contact. He made a stellar catch in between two defenders for a long gain and later hauled in a pass over his shoulder for a touchdown. Offensive guard Michael Alves again opened up running lanes during the 11-on-11 portion of practice and, with a year or two to develop, should be a solid interior lineman for the Bruins.
3. Texas Longhorns
Three-star defensive end Andrew Fitzgerald was difficult to contain and left a couple offensive tackles shaking their heads. When linemen cheat outside to offset his speed off the edge, Fitzgerald uses a deceptive inside move to get into the backfield. He's been a nightmare to block all week. Denzel Okafor had another good showing at left guard in pass protection drills, keeping a solid base and moving his feet to keep defenders in front of him.
4. Oklahoma Sooners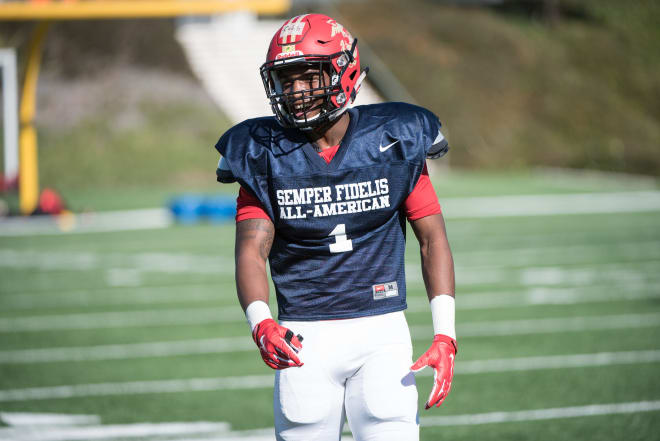 Parrish Cobb had maybe his best day in coverage and an early interception certainly set the tone. On the play, he read a fake slant route perfectly and baited the quarterback to throw the ball to the outside where he was the first to react. It would have gone for six points in a real game setting. Jon-Michael Terry got work at linebacker and was the most physical in coverage among that group.
5. Wisconsin Badgers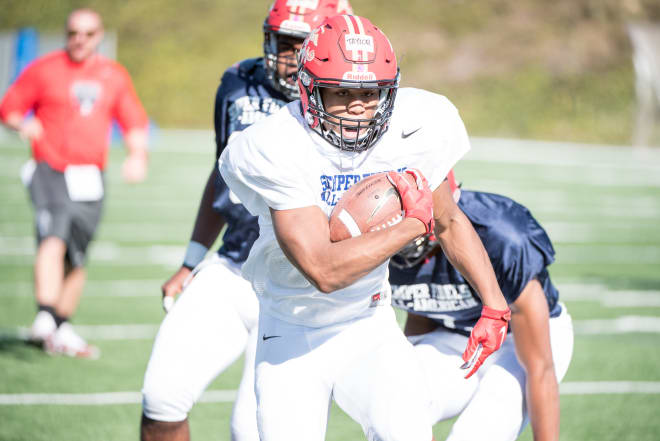 Given his pass-catching ability and elusiveness, four-star athlete A.J. Taylor has the versatility to play multiple spots in an offense. He has good burst out of the backfield but also enough wiggle to be a matchup nightmare for linebackers. Noah Burks moved well laterally to chase down ball carriers and also added an interception where he adjusted well to an underthrown ball to beat a receiver for possession.