SEC spotlight: Farrell's title pick, bold predictions
Football season is finally upon us and with that it's time to break down each Power Five conference and make some bold predictions. Today we continue with the SEC.
RELATED: Farrell's Big Ten predictions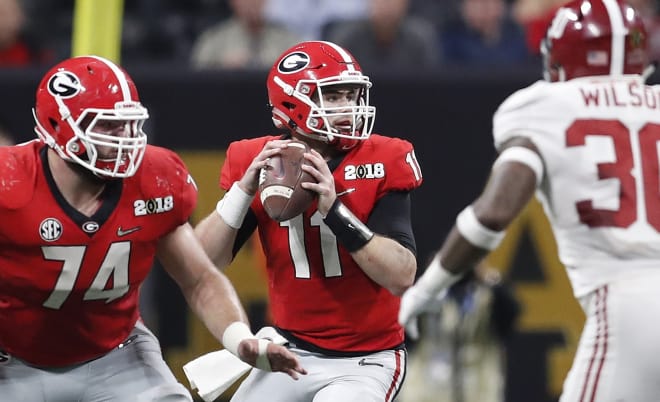 SEC East Champion: Georgia. This shouldn't be that close as Georgia is expected to run away with the SEC East. The Bulldogs have depth and high-end talent and quarterback Jake Fromm should be much more dangerous in year two. They have to replace a lot of talent, but the roster talent is right up there with Alabama.
SEC West Champion: Alabama. No surprise here, although I was tempted to pick Auburn because the Tigers will have a great team as well. But betting against Alabama isn't a smart move. The Tide's running game should be awesome and the defense will be sick.
SEC Champion: Alabama. 'Bama takes it home in a rematch and goes on to win the national title.
Coach of the Year: Nick Saban, Alabama. It will probably be someone else but I'm going with Saban after Kirby Smart took the honors last year. Saban has only won the award three times. That's amazing.
Hot Seat City: Ed Orgeron, LSU. LSU's schedule is rough and if the Tigers only win six games, the seat will get hotter. But imagine if they go 4-8 or 5-7? Is he gone if that happens? No one expects LSU to compete in the SEC West this season, but people could be overlooking a potential disaster of a year.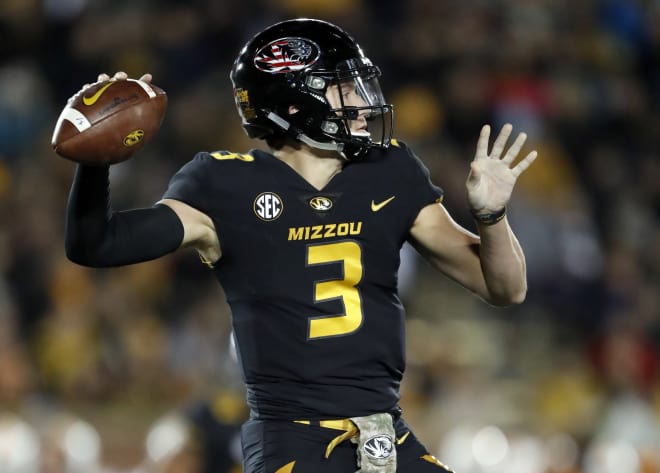 Biggest Surprise: Missouri. This is a tough call as I expect improvements from Tennessee and Florida and that will make things harder for Mizzou. But the Tigers' offense is potentially electric and if they can improve on defense, they can make a run at the No. 2 spot in the SEC East. I was tempted to pick Ole Miss, but the West is so loaded I'm not sure they can make a run.
Biggest Disappointment: LSU. Many have the Tigers in the preseason top-25 and that makes sense based on recent history, but like I said above, this could be a rough season. At the very least I expect them to be in the middle of the pack in the SEC and far from a contender in the West and that's disappointing based on the roster talent.
As Expected: Auburn. Auburn will be good but not good enough to win the West again this season and will fall short of the playoff. Alabama and Georgia will be the two teams competing for the playoff and Auburn will be close but fall just short as many expect.
A Year Away: Florida. Dan Mullen is a good coach, the roster will have the talent to make a run this year towards No. 2 in their division and after this season, the Gators could give Georgia a run for its money. A winning season next year and pushing for a 10-win season the next? It could happen.
Building for the Future: Texas A&M. The recruiting this year under Jimbo Fisher is off the hook and there is already talent on the roster, so watch out for them as early as next season. Fisher is a great coach and should get the most out of his players, unlike previous coaches in College Station.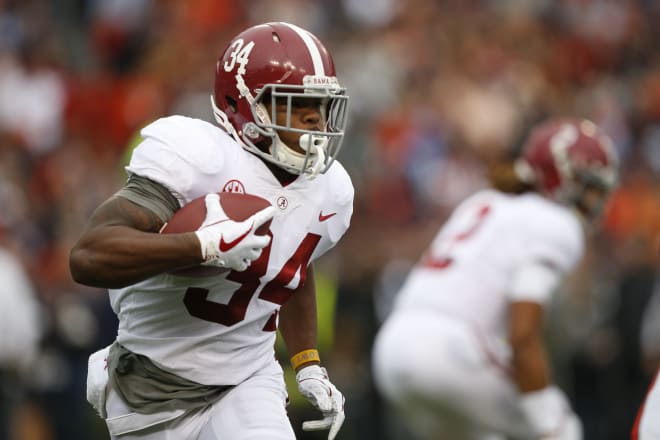 Conference Offensive MVP: Damien Harris, Alabama. Even with Najee Harris on the roster and ready to steal carries, Damien Harris has an amazing year and runs away with this, no pun intended.
Conference Defensive MVP: Devin White, LSU. LSU might not have a great season but White is a tackling machine and should put up monster numbers and have a great season. There are a ton of talented defenders in the SEC but White has the best year.
Best NFL Prospect: A.J. Brown, Ole Miss. I am very high on Brown as an NFL prospect and think he's clearly the top receiver out there. He has a dominant season in the SEC and scouts will be drooling.
True Freshman of the Year: Alontae Taylor, Tennessee. Picking a defensive player isn't smart but Taylor has a great year for the Vols and even if he doesn't get the attention he deserves, Tennessee fans will be very happy with his ceiling and future.
Breakout Player: D'Andre Swift, Georgia. This one was easy as Swift should step in as the main man in the running game and have a huge season. He showed flashes last season but should take it to the next level with Nick Chubb and Sony Michel gone.