SEC Signing Day breakdown
Signing Day 2016 is in the books, but it's worth taking a look back at some of the biggest happenings around the SEC, especially with the way players came off the board fast and furious. Here's a rundown of the things we'll remember most from everything that happened in the SEC on Signing Day 2016.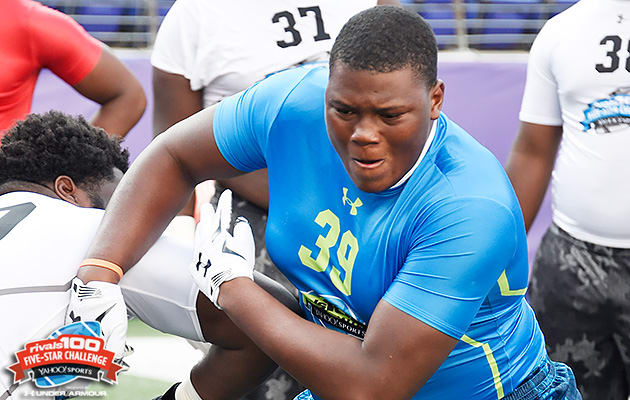 Even though both of us projected that Brown would indeed pick Auburn, word out of Athens was that Georgia felt very confident about their chances heading into the five-star's Signing Day announcement. Despite making multiple trips to Georgia during the process and taking a final weekend visit to Tennessee, Brown elected to spurn the in-state school to head south and play for the Tigers. Auburn's ability to land top defensive linemen out of the state of Georgia continues to be impressive, even if Brown's commitment was a bit of a surprise around the country.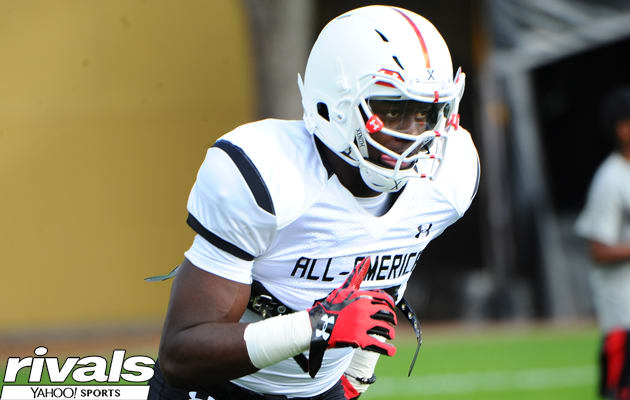 A lot of factors play in to this selection. The fact that Ole Miss had to hold off national champion Alabama to win Brown's commitment is certainly one of them. Still, there were other factors working against the Rebels.
Brown's hometown of Starkville is also home to Mississippi State, where many believed Brown would eventually land. Historically, not many prospects walk out of Starkville and into Oxford for college. Still, Brown bucked the trend.
The four-star wide receiver had a press conference at Starkville High School to announce his intentions to leave town for Ole Miss. His announcement was met by more cheers than one would expect.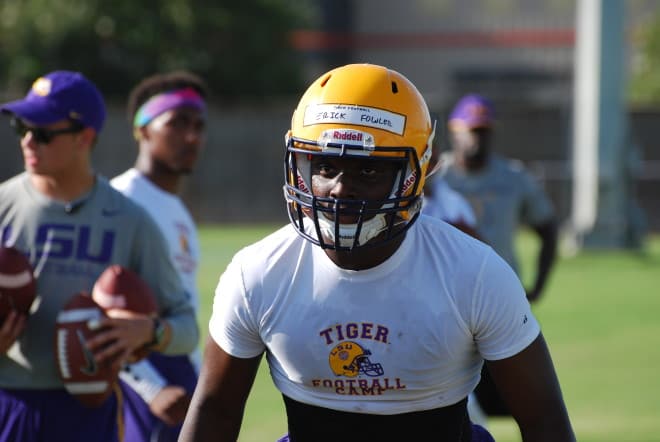 LSU's recruiting class did not lack for star power. The Tigers finished No. 6 overall and No. 2 in the SEC. There's hardly reason to panic in Baton Rouge. That said, losing a five-star on Signing Day hurts. It hurts worse when you lose it to a program that is struggling to compete for titles in its own conference.
Fowler flipped his commitment to Texas on National Signing Day, delivering a spot of bad news to a fan base that was showered with positives this recruiting cycle. Fowler's departure doesn't doom the Tigers' future by any stretch, but a last-second change of heart by a five-star is always notable.
Florida's loss of four-star defensive lineman Shavar Manuel to in-state rival Florida State also made a push to occupy this space.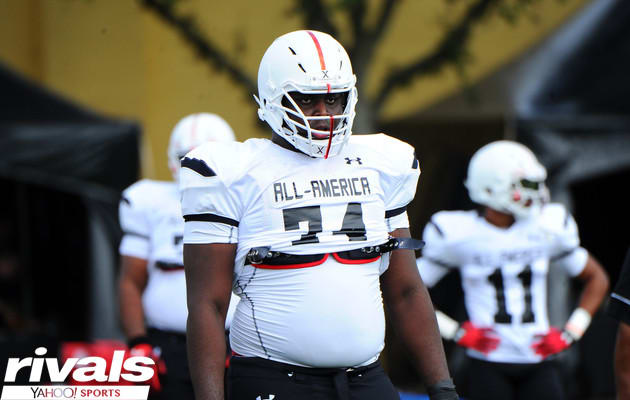 Ole Miss had a few of these. A case could be made for the Rebels landing Shea Patterson, who played for high schools in both Louisiana and Florida, but its work to lure in the Texas-based Little may have been more impressive.
Extracting a five-star prospect from Texas is not simple task. There a number of FBS schools in the state, many of which seem to be trending upward on the field. Add in the allure and history of The University of Texas, and Hugh Freeze convincing Little to leave his home state becomes even more impressive. The No. 4 player in the 2016 class, Little could have selected nearly any school in America. Still, Ole Miss fought off SEC foes Alabama and Texas A&M down the stretch to secure his commitment.
Biggest disappointment: Vanderbilt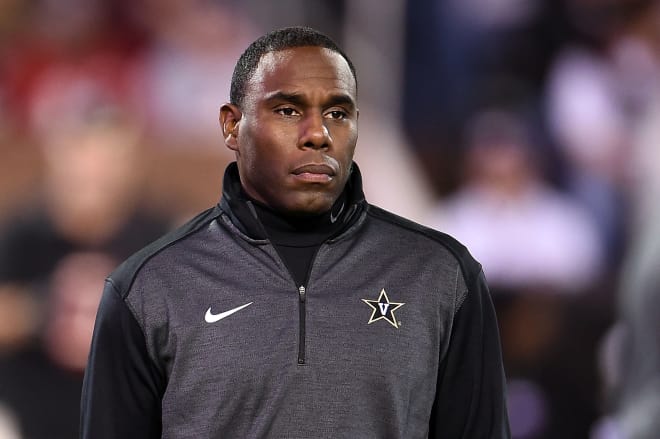 Any lingering momentum from the James Franklin regime has officially been pronounced dead. The Commodores are coming off of a 4-8 season and have returned to the bottom of the SEC recruiting rankings. The program landed a top-20 class in 2013, but those days are long gone and don't seem to be returning any time soon.
Vanderbilt's No. 60 finish in the 2016 recruiting rankings isn't the main reason why the program finds itself as the league's biggest disappointment. It finished 48th a year ago. The fact that it surrendered every ounce of recruiting momentum built by the Franklin Era so quickly is more astounding.
Best storyline: Alabama does it again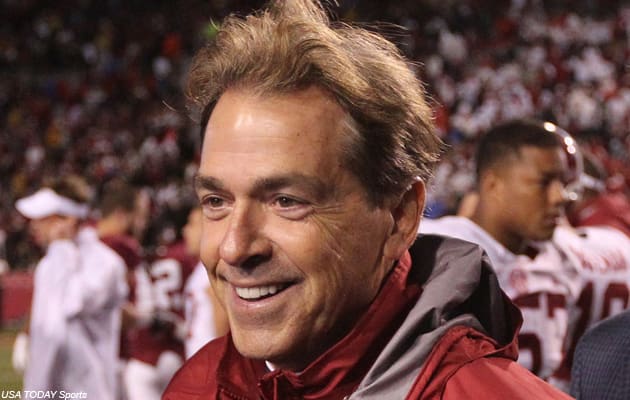 After losing out on the recruiting title in 2015 thanks to an excellent year from USC and spending most of the 2016 cycle floating around the top 10, Alabama closed with a bang to win its seventh recruiting title in the last nine years. Obviously the Tide's success on the field has been a major factor in their recruiting success as well, but to finish No. 1 again despite losing defensive coordinator Kirby Smart and several other assistants was very impressive. As always, Nick Saban is the No. 1 constant and the school's dominance under his reign is outstanding, both now and in an historical context.
My pick for 2016 SEC Freshman of the Year... Jacob Eason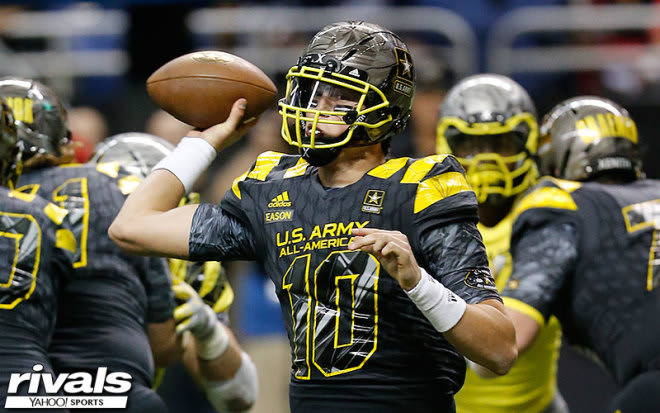 Assuming Eason can come in and win the starting job at Georgia, he could be in an excellent position to walk away with the award. Not only will he benefit from being a quarterback, but he'll also have the luxury of playing with two star running backs in Sony Michel and Nick Chubb (assuming he's healthy). Toss in weapons like former five-star Terry Godwin and 2016 five-star signee Mecole Hardman, and Eason should step in to an advantageous situation.
A drama-free Signing Day

Over the past few years it's been the SEC that has created the big story that ends up crossing over to make national news headlines.
Last year, Roquan Smith announced on TV for UCLA before having second thoughts and after a few days of drama elected to go to Georgia. In 2013, Alex Collins' signed with Arkansas, much to the chagrin of his mother, who tried to take his Letter of Intent in an effort to get her son to stay close to home at Miami.
But this year there were no fax machine malfunctions, no missing letters or announcement no-shows. The closest thing is Demetris Robertson's decision to wait past Signing Day to announce, but even he let his plans be known in the days leading up to the big day. If history tells us anything it's that with such a quiet year in 2016, fans should expect the unexpected in 2017.