Road to NSD: ACC Predictions
FIVE BIGGEST DECISIONS
Dickerson's recruitment has taken some odd twists and turns but now it looks like it is coming down to Tennessee, Florida State, Alabama, and Auburn. He just took an official visit to Alabama and loved it but Florida State has been seen as the leader for some time. Dickerson is taking his final official visit this weekend to Tennessee and will announce his commitment on Signing Day. As of right now, this is a toss up between Florida State and Alabama.
Prediction: Alabama
DE Brian Burns, Plantation (Fla.) American Heritage (4-star)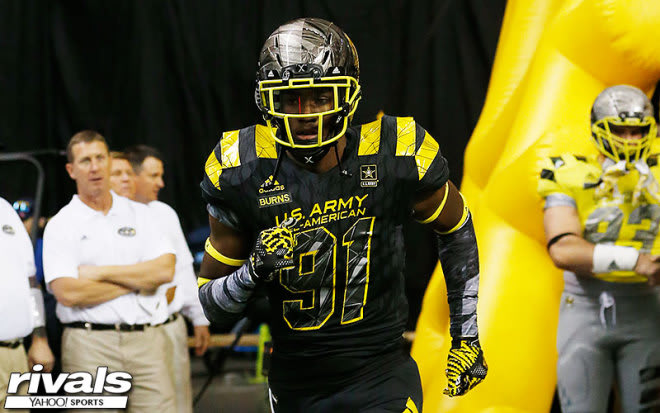 Burns' stock has really skyrocketed since his performance throughout the all-star season. So far this month he has taken official visits to Georgia and Florida. This weekend Burns will take an official visit to Florida State. Depending on how his visit goes, Burns could end up a Seminole.
Prediction: Florida State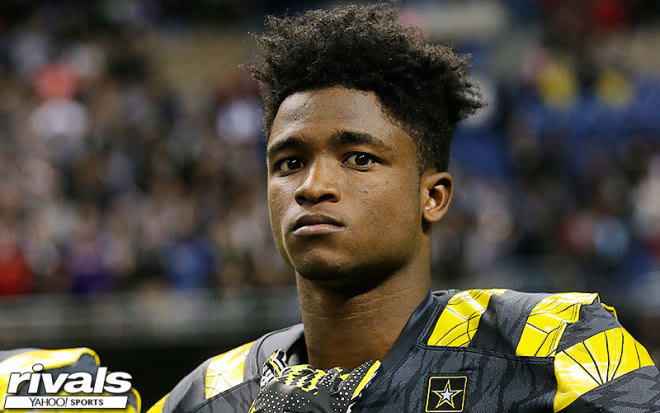 Mullen is not a huge talker, but he has narrowed his lengthy offer sheet down to Florida State and LSU. Both have been in the picture almost since day one with Mullen. He has taken official visits to Clemson, Louisville, TCU, Florida State, and LSU. His most recent visit was to LSU last weekend.
Prediction: Florida State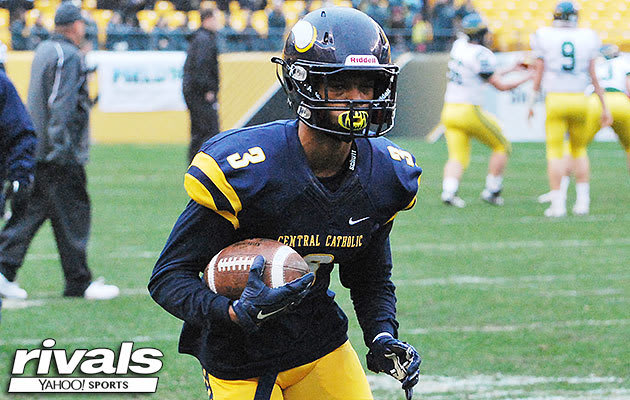 The in-state schools have been battling for Hamlin for a very long time and Ohio State is very much in play as well. Hamlin took official visits to Ohio State and Penn State this month and has one scheduled to Pittsburgh this weekend. He has a lot of connections to Pittsburgh and knows a lot of current players and students.
Prediction: Pittsburgh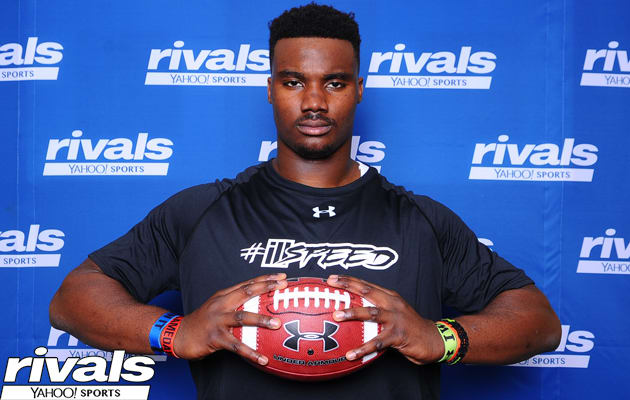 Williams has one of the highest ceilings of any offensive lineman in the 2016 class. He has been a Florida State lean for a long time but Texas A&M, LSU, and possibly Georgia are trying their best to change the momentum. Williams has taken an official visit to Texas A&M and Georgia is trying to get him on campus this weekend. Barring a last-minute change, Williams will commit to Florida State.
Prediction: Florida State
TEAM THAT WILL SURPRISE: Syracuse
Most of the time new head coaches have a difficult time putting together a solid recruiting class at first but Dino Babers and his staff have really hit the ground running. Since the dead period ended in mid-January, Syracuse has picked up 13 new commitments, nine of which are three-star prospects. What's even more impressive is that three-quarters of those new commits were flipped or formerly committed to another school. Down the stretch, Babers is hoping to land a few more commitments from players like Stewart Reese, Adrian Killins and Jalen Martin.
TEAM THAT WILL DISAPPOINT: Virginia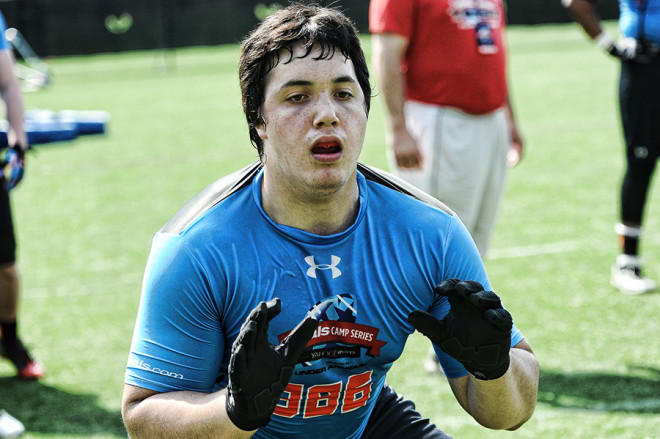 Usually it's difficult for head coaches that are hired in December to make sure they get a quality recruiting class by Signing Day. The Cavaliers aren't having a strong finish to the 2016 recruiting cycle. They've lost commitments from tight end Andrew Trainer, offensive lineman Stephen Spanellis, linebacker Kenneth Ruff, wide receiver Neru N'Shaka and running back Laderrien Wilson. There is a good chance they pick up a commitment from quarterback De'Vante Cross this weekend when he goes to Charlottesville for an official visit, but that's really the only bit of positive momentum the Cavs can take into Signing Day.
LEAGUE RECRUITING CHAMP: Florida State