Road to NSD: Big Ten predictions
FIVE BIGGEST DECISIONS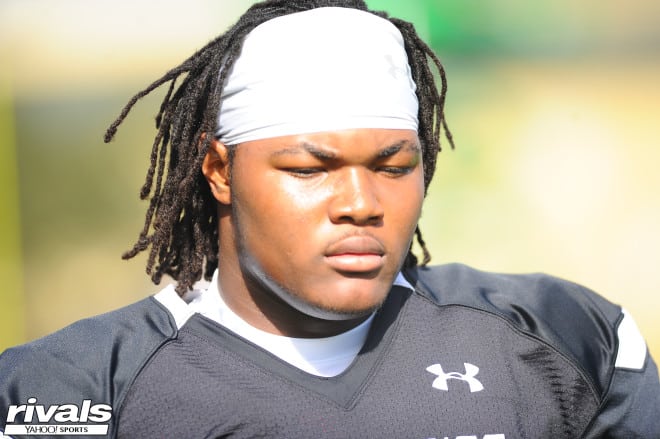 For the last several months it has been speculated that the nation's No. 1 ranked prospect is a Michigan lean, and he just came off an unofficial visit to Ann Arbor this past weekend. Being the pace-setter in a recruitment for a long period of time can be hard to sustain, though, because it makes you the target of every other team in the race. Auburn, USC, Clemson, Alabama and Ole Miss are some of the schools trying to sway Gary away from the Wolverines, but if Michigan is successful it will be the Big Ten's first signing of a No. 1 ranked prospect since 2008 when quarterback Terrelle Pryor went with Ohio State.
Prediction: Michigan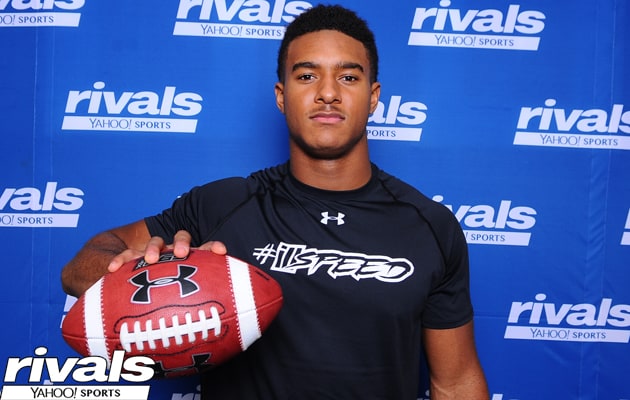 The 6-foot-2, 210-pound prospect was outstanding from the linebacker position in the Under Armour All-American game, but has since announced he wants to go to college to play wide receiver. Big Ten programs Maryland and Penn State are two of Hansford's top four, but he will not be officially visiting either. Penn State may be signaling their lack of confidence in getting Hansford with several recent wide receiver offers going out. Maryland, though, definitely looks to still be a strong contender, but look out for Texas A&M, where he just visited this past weekend. The Aggies have done a really strong job recruiting Hansford.
Prediction: Texas A&M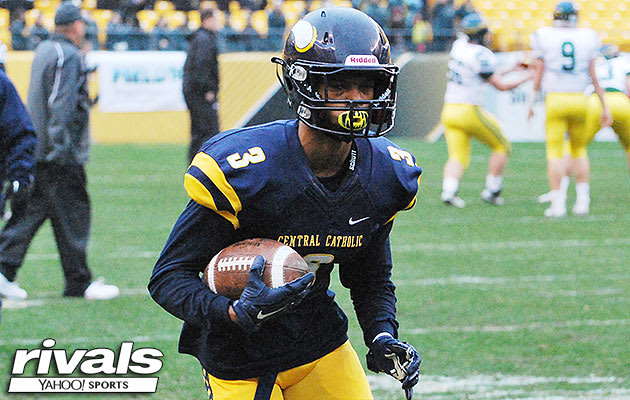 The No. 126 ranked player in the 2016 class has become a Steel Belt battle between in-state programs Penn State and Pittsburgh, and Ohio State. Hamlin is officially visiting each school this month, with the Buckeyes leading off and Pitt batting clean-up the weekend of Jan. 29. While two of the top three are Big Ten programs here, Pittsburgh could very well play spoiler. Panther's head coach Pat Narduzzi has done a very good job of keeping local talent at home in this 2016 class and they seem to have the most momentum with Hamlin heading into National Signing Day.
Prediction: Pittsburgh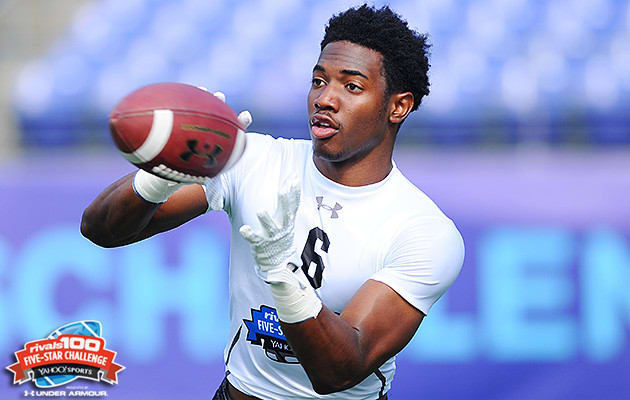 Although Clemson and Tennessee are both in the top five here, this recruitment looks like it is going to come down to a Big Ten battle between the team he was committed to (Penn State), the team his brother plays for (Michigan) and the team that has rallied the most lately (Michigan State). The Nittany Lions looked to be out of the running until Hill made a last-minute decision to officially visit State College on Jan. 15. Michigan State is just coming off hosting Hill this past weekend, but he immediately followed that up with an unofficial visit to Michigan Sunday night. This is a close one, but the Wolverines still look like the most likely choice.
Prediction: Michigan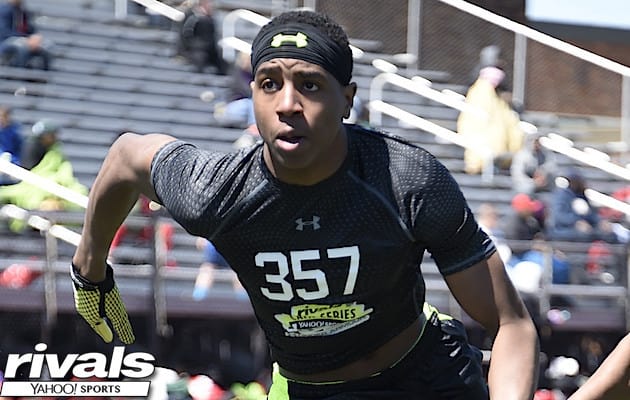 What was expected to be an action-packed month of January for the Rivals250 wide receiver has become decidedly less so after official visits the first two weekends of the month were cancelled. That turn of events benefits a pair of Big Ten schools – Indiana and Nebraska – which Fitzpatrick took official visits to in the fall. Last week he announced a final four that included those two programs along with Louisville and Arizona. Fitzpatrick was committed to Louisville for more than a year, but they will not receive an official visit. Arizona is scheduled to receive an official visit Jan. 29, but Nebraska is the team that looks to be in the best position here.
Prediction: Nebraska

TEAM THAT WILL SURPRISE: Nebraska
Nebraska has dwelled in the mid-to-lower range of the Big Ten team recruiting rankings for most of the cycle, but looks likely to rally over the final few days. It has been a rather quiet winter in Lincoln and Cornhusker fans were getting restless before head coach Mike Riley and staff landed three commitments in the last week. They are also sitting in strong position with a few four-stars down the stretch. Fitzpatrick seems like a lock for the Cornhuskers with a Feb. 1 decision looming, and his good friend Lamar Jackson out in California appears destined for Lincoln as well. Adding any of South Dakota offensive tackle Matt Farniok, Kansas safety Isaiah Simmons or Missouri tight end Chase Allen would be the cherry on the sundae.
TEAM THAT WILL DISAPPOINT: Penn State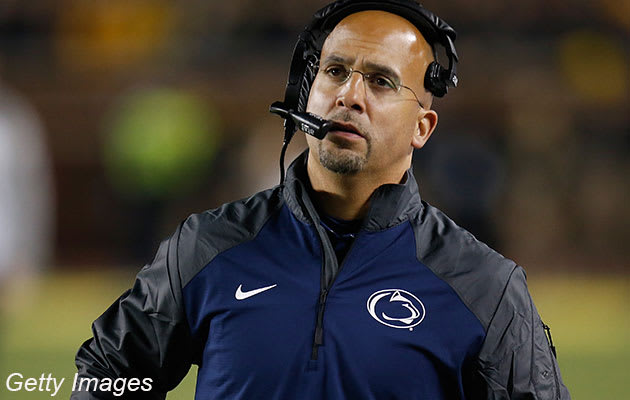 The 2016 class started out with such promise for the Nittany Lions in the early-going, but de-commitments and several misses with top prospects have them falling outside the Top 25. The latest defection was three-star New Jersey defensive tackle Michael Dwumfour, who de-committed on Monday. Rivals250 linebacker Brendan Ferns, whom I projected to pick Penn State a few weeks ago, had to cancel his official visit to State College this past weekend, while Pitt looks to be the team with the best chance to land four-star in-state safety Damar Hamlin despite his official visit to Penn State this past weekend. James Franklin and staff will now look to try and flip prospects committed to Illinois, Minnesota and Temple during the final official visit weekend of the recruiting process in an attempt recover a recruiting class that is losing momentum.
LEAGUE RECRUITING CHAMPION: Ohio State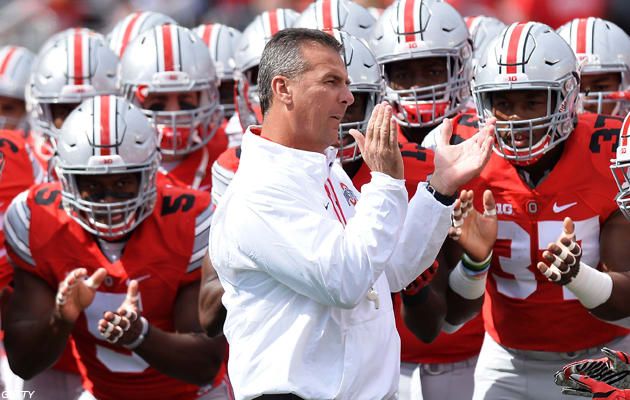 This one should be nip-and-tuck between the Buckeyes and their biggest on-field rival, Michigan, all the way until the last faxes roll in on National Signing Day. The Buckeyes currently hold a 300-point advantage, though, and are in on some heavy hitters down the stretch. Michigan is also in on several highly-rated prospects, but with the ground they have to make up would need to bat a really high percentage and see the Buckeyes miss on several of their top targets. Michigan State has an outside chance to make this a three-team race but, again, they would need to bat close to 1.000 on their remaining targets and see Ohio State and Michigan falter on the way to Signing Day.