Rivals250 to Watch: Five-star candidates
Rivals.com releases its first official list of
250 prospects to watch
in the 2010 class and picked 10 out of the group that have a good shot at five-star status when the first rankings are released.
Here is a closer look at the players, listed alphabetically:
Five-Star Candidates: Ten to Watch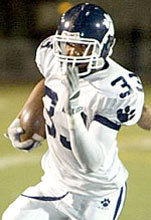 Scouting Report: Barr has amazing versatility. He stars as a running back in high school, but his frame could allow him to project on the defensive side of the ball at linebacker or even end. Barr has the ability to take over games and has single-handedly beaten teams with his combination of toughness, speed and explosiveness.
Statistics/Personal: His father, Tony Brooks, played tailback at Notre Dame from 1987-91, and his uncle Reggie Brooks played tailback at Notre Dame from 1989-92. Barr missed part of his sophomore season with a separated shoulder. Through seven games as a junior, he had rushed for 1,242 yards and 18 touchdowns.
Jeremy Crabtree on Anthony Barr: "When talking about the top player in California for next season, any conversation that doesn't include Anthony Barr would be a mistake. This kid is not only an amazing physical specimen, he's a gamer. I watched game tape of him against Concord De La Salle and he took over the game with more than 200 yards rushing."
College: Barr has early scholarship offers from the likes of Notre Dame, USC, Stanford and UCLA.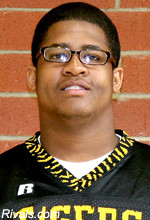 Scouting Report: Crisp has impressive size and excellent feet for an offensive tackle. He's advanced as a pass blocker, and his lateral ability is impressive. He uses his long arms well and gets to the second level effectively. His run blocking will be more effective as he gets his pad level lower.
Statistics/Personal: Crisp took home the Offensive Line MVP Award from the NIKE Camp this past spring at North Carolina after dominating the one-on-ones. He earned all-conference honors as an offensive and defensive tackle as a sophomore. Crisp's family has season tickets to NC State football games.
Mike Farrell on Robert Crisp: "You can't teach quick feet on a player as big as Crisp, and his upside is tremendous. He has a great frame to add weight, he's a good athlete and he's coachable. He could be special."
Colleges: North Carolina, North Carolina State, Tennessee, Miami, Michigan, Georgia, Clemson, Maryland and others already have shown interest.
RB
Michael Dyer
, 5-9/200, Little Rock (Ark.) Little Rock Christian
Scouting Report: Dyer is something special, showing an array of top-notch attributes. First, he has a compact build at 5-9 and 200 pounds. He can run with power and has good speed. But his defining qualities are his exceptional quickness, balance and vision, and the ability to make people miss, especially in the hole. Dyer makes some improbable plays and shows superior instincts. He also has the ability to make something out of nothing and is a threat to score every time he touches the ball, no matter the situation.
Statistics/Personal: Dyer rushed for more than 3,600 yards as a freshman and sophomore and scored 34 rushing touchdowns.
Jamie Newberg on Michael Dyer: "You hear how good Dyer is, but you don't believe it until you see him on film. He makes some plays where you just scratch your head and ask, 'How did he just do that?' Two things a running back has to have are balance and vision, and he is excellent in those areas."
College: Alabama, Auburn, Arkansas, Ole Miss, Florida, Oklahoma and USC are the top schools recruiting Dyer.
S
Matt Elam
, 6-0/205, Palm Beach Gardens (Fla.) Dwyer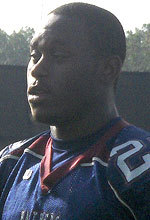 Scouting Report: Elam will be one of the top-ranked defensive prospects in the nation. He's a big striker who plays with aggression and shows good athleticism and versatility. Elam has great range. He supports the run and plays well in coverage. He's also a dynamic running back, but his future is on defense. Elam could grow into a weakside linebacker or play strong safety at the next level.
Statistics/Personal: His brother Abram was recruited to Notre Dame by then-Irish assistant Urban Meyer. Abram now is a safety for the New York Jets.
Jamie Newberg on Matt Elam: "The thing about Elam is that he's such a hard hitter. He finds the ball quickly and can really strike you. I also love his versatility and athleticism as an overall player. Elam is just a dynamic and explosive defensive prospect."
College: Committed to Florida.
DE
Ego Ferguson
, 6-4/270, Frederick (Md.) St. John's Catholic Prep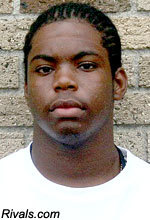 Scouting Report: Ferguson has excellent size and rare agility for a big man. He is long and rangy and has superb closing speed. He is stout against the run and strong at the point of attack; he's also quick enough to run down plays to the outside. Ferguson has a non-stop motor and doesn't take plays off. He's so athletic, he also plays fullback.
Statistics/Personal: Ferguson had more than 100 tackles and 18 sacks as a sophomore. He was named first-team all-conference. Ferguson originally hails from the Miami area.
Mike Farrell on Ego Ferguson: "Ferguson has the kind of athletic ability that is hard to find at his size. He is one of the most agile defensive linemen at 270-plus pounds I've seen at this stage of development."
Colleges: Maryland, Oklahoma, Tennessee, Nebraska, North Carolina, North Carolina State, Illinois, Clemson and others have shown heavy interest early.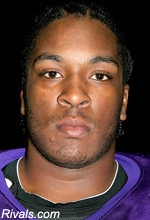 Scouting Report: Henderson already is at a size that he can compete at in college. He is extremely mobile and runs better than almost every other lineman in the country – in the junior and senior class. He also has excellent pad level and uses his hands at the point of attack.
Statistics/Personal: He won numerous events at the Minnesota Junior Olympics Outdoor Championships the past two years and also is talented enough to be recruited in basketball and track.
Barry Every on Seantrel Henderson: "Henderson possesses similar athleticism as Mike Adams from last season. He actually has slightly better upper- and lower-body structure and may run faster than a 5.0 40-yard based on watching him run downfield."
College: Henderson has offers from almost every major program in the nation, listing Boston College, Florida, Iowa, Minnesota, North Carolina, Notre Dame, Ohio State, Oregon, UCLA, Wisconsin and many others.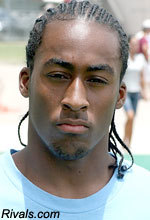 Scouting Report: Seastrunk is as athletic a running back as you will find. He has elite top-end speed and gets to his top gear quickly. He is an aggressive runner who has the potential to turn any carry into a home run. He has the ability to catch out of the backfield and can take a hit. Seastrunk plays with a lot of passion and emotion and is a high-effort back.
Statistics/Personal: As a sophomore, Seastrunk rushed for 1,532 yards on 130 carries. He averaged close to 12 yards per carry and scored 19 touchdowns.
Barton Simmons on Lache Seastrunk: "With the release of his sophomore video, Seastrunk quickly became a YouTube legend on par with some of the best backs in recent memory. His speed and explosiveness, along with his creativity in space, make him the most exciting back to watch since Noel Devine."
College: With the opportunity to pick his schools, Seastrunk already has received official offers from recruiting heavyweights such as LSU and USC.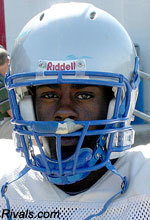 Scouting Report: Willis is the type of defensive line prospect who is hard to find because he has great size and superior athleticism. Willis shows great "get off" at the line of scrimmage; then his size, speed, quickness and power take over. Willis moves nicely down the line and can chase, and he also can hold his ground and can shed blockers when the play comes his way. He looks equally tough against the run and pass, and he does a nice job of fighting through double-teams. Willis has the body to perhaps grow into a defensive tackle.
Statistics/Personal: Willis had a super sophomore season, recording 103 tackles, 17 tackles for loss and four sacks.
Jamie Newberg on Brandon Willis: "I was blown away the first time I saw Willis on tape. This is just an athletic defensive lineman who could end up playing on the strongside or grow into a tackle. He displays quickness, power and speed, and I think he has a tremendous future. You just don't find big prospects like this."
College: South Carolina, Clemson, Georgia, FSU, Florida, North Carolina and Tennessee are actively recruiting and have offered Willis.
Scouting Report: Wilson has an explosive first step and can really turn the corner and run the loop in his pass rush. He uses his hands effectively and has great feet. He does a good job of keeping blockers off his legs and he doesn't often hit the ground. As a tackler, he is physical and pursues the ball aggressively. Wilson is a high-effort, two-way player.
Statistics/Personal: As a sophomore, Wilson earned sophomore of the year honors in District 5-5A with 80 tackles, 13 for loss and six sacks. Wilson plays both ways, doubling at offensive tackle.
Barton Simmons on Reggie Wilson: "At just over 6-3, Wilson may not be the freak physically of some other defensive ends in this class or in previous years, but he separates himself with his athleticism and intensity level off the edge."
College: Wilson already holds more than a dozen written offers from around the Big 12 and SEC.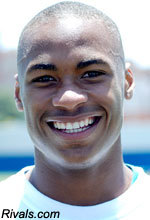 Scouting Report: Woods is a jack of all trades. As a sophomore, he really made his mark at safety with 81 tackles and eight interceptions. As a junior, he's added even more explosion to his game and now is a threat on both sides of the ball. Woods shows not only straight-ahead speed but also great ability to run after the catch. He is quick, has great body control and is a tremendous athlete.
Statistics/Personal: As a sophomore, Woods was a first-team All-CIF selection. He also was named his league's defensive player of the year and was a first-team all-state sophomore team selection. Showing his versatility through four games this season, Woods had 511 yards receiving and seven touchdowns, including a three-touchdown performance against San Gabriel. He also averaged around five tackles a game and had four interceptions. He's become a real threat on special teams as a returner.
Jeremy Crabtree on Robert Woods: "Robert Woods is a prospect people have been talking about for two years, and often when you hear about a guy like that and you finally see them on tape, they're a disappointment. Well, that's not the case with Woods. What I love about him is that he can contribute in so many ways. He can take over a game at receiver, but he also has great ball-hawking ability on defense at safety. And his special team ability is something that makes him a real threat to see the field early, no matter where he ends up."
College: Woods has early scholarship offers from Arizona State, Colorado, USC and UCLA. He also is looking at Arizona and California, among others.
[rl]