Rivals250 TE Kyle Pitts chooses Gators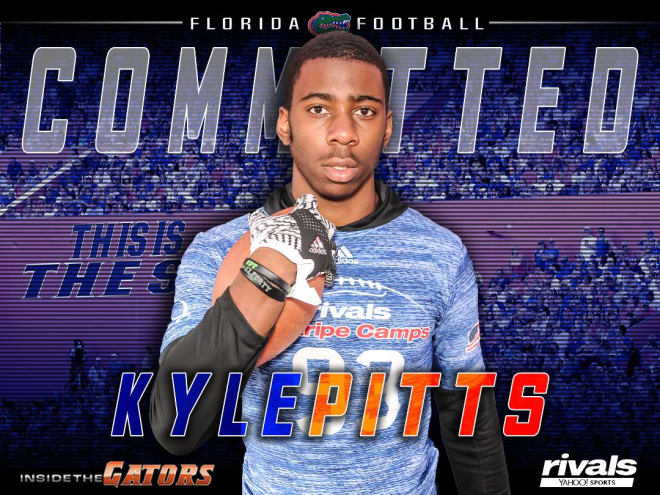 The Gators reeled in a commitment from Rivals250 prospect Kyle Pitts on Thursday. The tight end out of Warminster (Pa.) Archbishop Wood is the highest rated tight end to commit to Florida since Kent Taylor in the 2012 class. Pitts explained his decision below.
IN HIS OWN WORDS…
"When I went down there, it felt like I was meant to be there," Pitts said. "I felt most comfortable down there with all those guys. I got to hang out with a lot of players and talk to the coaches. They were all really cool guys.
"I talked to coach (Ja'Juan) Seider the most and I talk to coach (Greg) Nord weekly," he said. "They throw it to the tight end a lot and they really produce good tight ends."
RIVALS' REACTION
Pitts is a very good prospect that will be able to help the Gators' offense keep defenses on their toes. He is a very good receiver, can make tough catches, and is deceptively fast. Defensive backs will have a hard time matching up with Pitts because he is so big and he can really muscle defenders out of the way. Florida is hoping to go on a bit of a run of commitments here soon. Pitts is the second four-star to commit to Florida since Tuesday.