Rivals250 DL Antonio Alfano talks top 3, visits & upcoming decision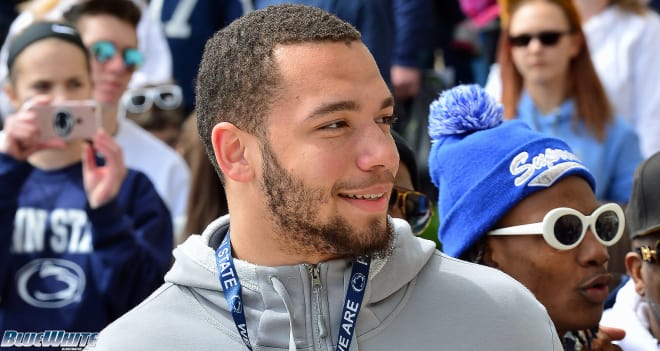 Rivals250 defensive lineman Antonio Alfano just announced a top three of Alabama, Georgia, and Penn State. The Colonia, N.J. star, who visited all three of these schools once over the last two weeks and Penn State hosted him twice in that span, broke down his top three, his recent visits, and decision timeline.
IN HIS OWN WORDS…
"This visit to Penn State was different because it was my mom's first time up there," Alfano said. "My cousin and best friend came up too. I don't really think she really understood the magnitude and seriousness of what goes into college football. She actually broke down and started cry because she was in awe. She didn't know it was that serious and that Penn State had all of those things. This is the first college she's ever visited with me so she didn't understand everything that goes into this. That was the biggest difference with this visit compare to the other ones.
"They're definitely in my top three schools," he said. "I think they were always one of my top schools from the beginning, really since they offered me. Alabama and Georgia are also in my top three.
"I had a great time down south," said Alfano. "This was my second visiting both schools. Alabama was an awesome visit. I had a great time there. I had some time to hang out with the players and got some good quality time with the coaches. I talked to coach Saban, the defensive coordinator, and coach Gattis. Him being there made a bit of a difference because he's been in contact with me a lot more since he's been down there. The visit went really well because coach Gattis was there and we could relate a little more because he knows how New Jersey.
"What stood out to me about Georgia was that the day that I visited there wasn't anything going on that day," he said. "There was no practice and no players were really around but the coaches, coach Smart and coach Scott, still put together a good day for me, just me, to go ahead and visit. That stood out because that showed me how much they want me down there.
"Coach Scott was showing me some film and broke some things down with me," Alfano said. "We talked about defensive end and defensive tackle. It was a good conversation.
"I plan on committing no later than August 1st," he said. "The only official visit I'll take is to the school that I commit to. I'll take that official visit during the season. I don't plan on signing in December."
RIVALS' REACTION…
Alfano has really been laying low until the last few weeks and now the end of his recruitment is in sight. It's hard not to see Penn State as the leader at this point but Alabama and Georgia will not easy to beat. Alfano's situation is an interesting one to follow as all three head coaches are excellent recruiters.