Rivals250 DE Adisa Isaac breaks down his commitment to Penn State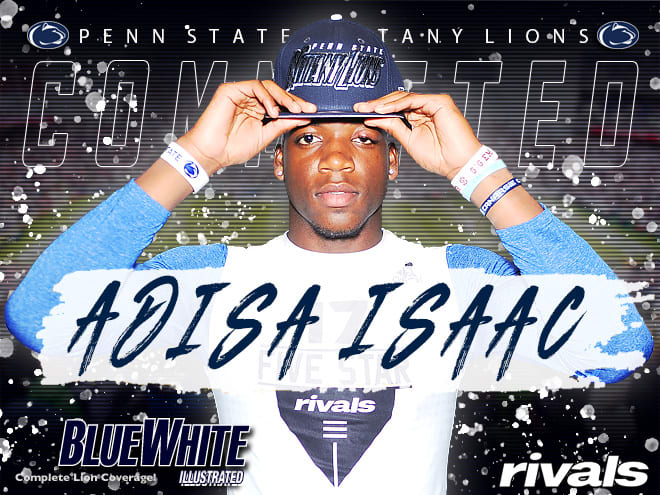 Rivals250 defensive end Adisa Isaac trimmed a lengthy offer sheet down to Penn State and Miami but the Nittany Lions prevailed in the end. The Brooklyn (N.Y.) Canarsie star breaks down his commitment to Penn State.
IN HIS OWN WORDS…
"I just felt like it was the best place for me and my family," Isaac said. "I was extremely comfortable every time I went out to campus and it just hit all the right spots from academics to football. It's perfect.
"I feel like my relationship with the coaching staff is extremely strong because we've been building that relationship for a long time now," he said. "They are genuine people and I feel like they would take care of me. My position coach at Penn State has coached my high school coach so I trust them.
"I connected with mostly all of the commits," said Isaac. "I've also connected with a lot of players that are there now. We gelled really well and that played a part two."
RIVALS' REACTION…
Penn State invested a lot of time in recruiting Isaac and it clearly paid off. They had a need for an edge rusher and Isaac fills that void perfectly. His length, speed, and explosiveness fit with Penn State's defensive scheme. Isaac has a lot of room to fill out his frame and he will continue to develop his technique once he gets on campus. Expect Isaac to see spot duty as a pass rusher at first but he will develop into an every-down player.