Rivals250 DB Cam'Ron Kelly shocks the world, commits to Virginia Tech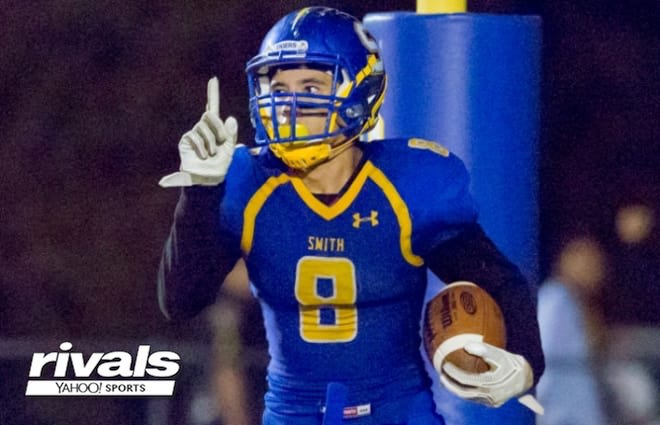 Rivals250 defensive back Cam'Ron Kelly's recruitment has been possibly the most inconsistent and tumultuous of any prospect in the 2019 class so far. The Chesapeake (Va.) Oscar Smith star released a top eight of Penn State, Notre Dame, Auburn, Washington State, Virginia, Oklahoma, Clemson, and Ohio State in late April and at different points over the last few days and weeks he seemed to be heading towards commitments to Penn State, Clemson, and Virginia.
In a classic case of "shocking the world," Kelly announced his commitment to Virginia Tech, a school that wasn't even in his top eight at the end of April.
RIVALS' REACTION...

Kelly is a versatile prospect that should be able to contribute on at least defense and special teams at the next level. He projects mainly as a safety but he does have some cornerback skills that should help him stay on the field in running and passing situations. Kelly is a physical defensive back that shows great anticipation and can make plenty of plays on the ball. He doesn't play safety full-time in high school so there will be a learning curve once he gets to the next level but he will likely be an eventual starter as soon as he masters the college system.