Rivals100 WR Quay Davis commits to Kansas: 'I can change it around'
THE SITUATION
Days away from National Signing Day, Quaydarius Davis is ready for the next chapter of his football career.
Davis, a Rivals100 wide receiver from Dallas (Texas) Skyline, committed to Kansas on Saturday. The nation's No. 36 overall prospect was previously committed to SMU, Texas and most recently USC before choosing the Jayhawks on Saturday over Florida and Oklahoma State.
The nation's No. 5-ranked wide receiver was recruited by Dallas area recruiter Emmett Jones, a key cog in the Jayhawks' recruiting efforts in the Lone Star State. Davis is on track to be the eighth Texas signee in Kansas' 2021 recruiting class.
The Jayhawks inked six from Texas last month.
Davis and Tyler (Texas) Legacy defensive end Garfield Lawrence are expected to sign in February.
Kansas entered the weekend with the nation's No. 46-ranked class.
IN HIS OWN WORDS
"I wanted to get it out of the way. Everyone was wondering where I was going, so I wanted to get it out of the way and take some stress off me. Now that it's out of the way, I'll be good, but it's the hardest decision you can make -- it's your life and your college."
"Coach Emmett Jones and me, we're the closest. We've got a good hand since my freshman year when he was at (Texas) Tech. Coach Emmett and I, we've got a perfect bond. I feel comfortable with him and I'm gonna go out and make some changes (there)."
"I can be a star, I can change it around and I can be a legend. They told me, 'Quay, you can be a legend,' and I feel comfortable with somebody like Coach Emmett, who coached at my school and I feel comfortable with. He's a great coach. He's gonna speak on my imperfections. He's not gonna tell me do this and do that. He's gonna give straight facts, the real, and I like to be told the real."
"Expect more wins and we're gonna come back and make a run. I'm gonna make a difference over there. We're coming and 2021 is gonna be my year. I'll be starting as a true freshman and turn the program around."
RIVALS REACTION
Davis is an incredibly athletic, naturally gifted pass-catcher that accounted for 857 total yards of offense as a senior for Skyline. The senior scored 12 touchdowns, including 11 receiving scores on 40 total receptions.
Davis averaged 17.3 yards per catch this past season.
Over the past three seasons, Davis has amassed more than 1,900 receiving yards and 23 total receiving touchdowns.
At 6-foot and 200 pounds, Davis possesses a ton of raw talent and flashes a tremendous amount of upside in the passing game. He's versatile enough to line up outside or in the slot and can stretch the field vertically and make plays with the ball in his hands. He's a bonafide red-zone mismatch with incredible hands and profound vertical ability to go up and challenge for balls anywhere in his vicinity.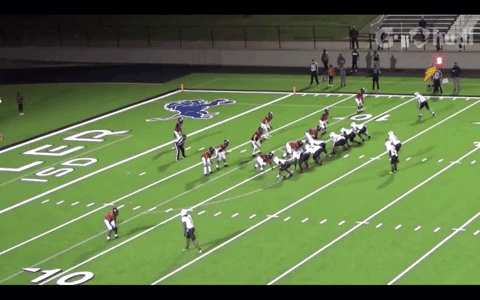 There are no verified track times for Davis, who at times is perfectly capable of breaking away from a crown in the open field or beating defenders downfield. However, Davis does not always gain separation from defensive backs and leans on a physical style of play to challenge for jump-balls.
Davis is a smooth, natural runner that isn't asked to run many routes for Skyline. As he learns how to get in and out of his breaks, expect Davis to improve his ability to get open.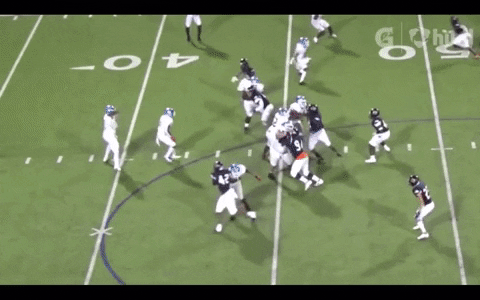 Davis plays a physical brand of football, and at 200 pounds, looks like a running back after the catch. He's difficult to corral in the open field and runs downhill with authority. He sees the field very well and attacks in open space with playmaking ability to run over or around would-be tacklers.
Davis has outstanding hands and has made so many highlight-reel grabs during his prep career. Pair that with fantastic body control, a large catch radius and the ability to get up and over defensive backs, which is why he is such an intriguing pass-catcher. If the ball in his his vicinity, Davis has a chance to come down with the ball.