Rivals Rankings Week: Who will have the biggest impact in 2020?
Five-stars Bijan Robinson and Elias Ricks will enter their freshman seasons facing very high expectations from coaches and fans. Which standout will make the biggest impact as a freshman? Rivals analysts Mike Farrell and Adam Gorney debate that topic in this Rivals Views.
RIVALS RANKINGS WEEK:
Monday: Class of 2020 top 10
Tuesday: Class of 2020 Rivals100
Wednesday: Class of 2020 Rivals250
Thursday/Friday: Class of 2020 position rankings
Saturday: Class of 2020 team rankings breakdown
Sunday: Class of 2020 state rankings
FARRELL'S VIEW: BIJAN ROBINSON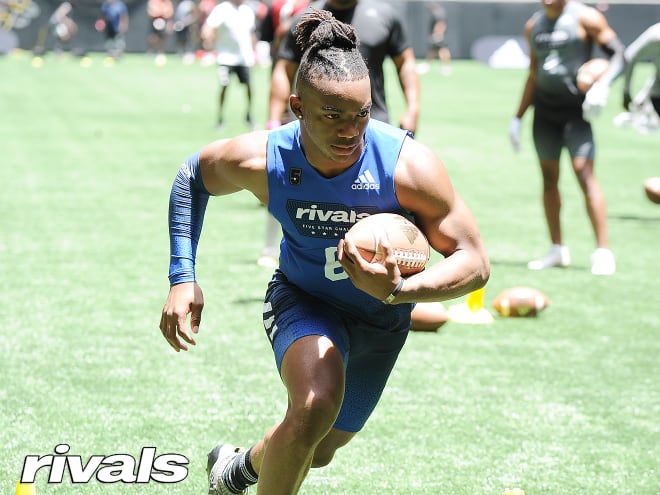 You know Tom Herman is going to pull out all the stops at Texas next year to keep his job and Robinson is an elite talent who can come in and impact in the running and passing game. The cupboard isn't bare at running back at Texas, but no one on the roster has the ability to make players miss like Robinson and getting him into space is going to be key. The competition at the high school level is a joke for him now, so he's more than ready for the next challenge and you can bet this is one five-star offensive toy that will be used right away at his school.
GORNEY'S VIEW: ELIAS RICKS
LSU started five-star cornerback Derek Stingley Jr. this season and he was outstanding as the Tigers push to the College Football Playoff. He was the No. 1 prospect in the 2019 class and while Ricks isn't that high, he certainly has an argument to be in that conversation. Ricks has such tremendous length and playmaking ability at cornerback that it's going to be hard to keep him off the field.

Having Stingley on one side and Ricks on the other would definitely be something impressive to see because both are physical freaks. LSU coach Ed Orgeron took a shot on putting Stingley in the lineup and I'm sure he doesn't regret it. Getting Ricks on the field early shouldn't be an issue either.