Rivals Rankings Week: Who should be the top DT in 2022?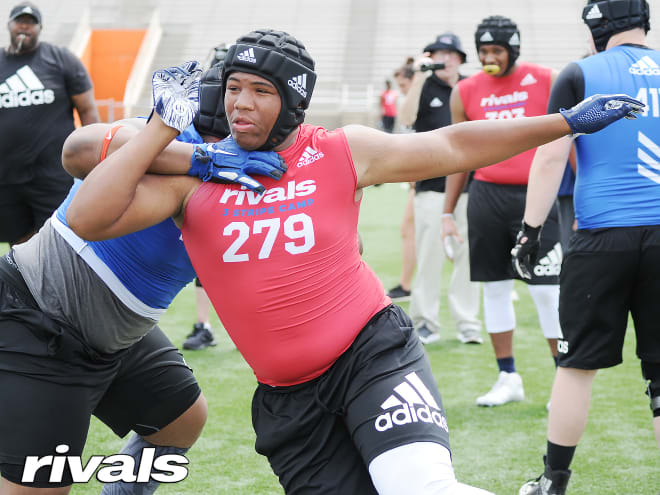 With the newest update to the 2022 Rivals250 came another shuffling atop the defensive tackle rankings. Walter Nolen, who was ranked as the top player in this class at one point, was moved back up to the No. 1 spot in the defensive tackle rankings and landed at No. 2 in the Rivals250. He took the spot back from Travis Shaw, who jumped Nolen in the previous rankings update.
This position has generated plenty of internal debate among the analysts. National recruiting analysts Adam Friedman and Sam Spiegelman make their case for who they think should be the No. 1 defensive tackle.
RELEASED TODAY: Defensive tackle rankings
FRIEDMAN'S TAKE: Travis Shaw
The debate over who is the top defensive tackle has been and will continue to be a good one for the rest of this cycle. Walter Nolen and Travis Shaw are dominating this debate but Bear Alexander isn't far down the list at No. 10.
Shaw is the guy that I'd want anchoring my defensive line because he commands attention from every single offensive lineman and he can play each position on the defensive line. There should always be a mismatch for him to exploit. He can eat up space, make plays in the backfield and chase down ball carriers. Shaw's athleticism and quickness are rare for players with measurements like 6-foot-6, 325 pounds, and there isn't much high school offensive linemen can do to stop him.
*****
SPIEGELMAN'S TAKE: Walter Nolen
The 2022 cycle is top-heavy when it comes to the defensive front, and in particular, there's an abundance of talented interior tackles as well as edge defenders to try to rank. There's a three-way battle at the top inside featuring Nolen, Shaw and Bear Alexander, and regardless of order all three are top-10 prospects for a reason.
Nolen has been spectacular throughout the offseason. He's been able to win reps off the edge as well as inside, where despite massive size at 6-foot-5 and 300-plus pounds, he's nimble, plays downhill and refuses to let opposing linemen engage with him. Nolen possesses too many special traits to ignore the dominance, but fortunately, he'll have a chance to continue turning heads as he prepares for his senior year at Powell (Tenn.) High School this fall.