Rivals Rankings Week: Which LB will have the best career?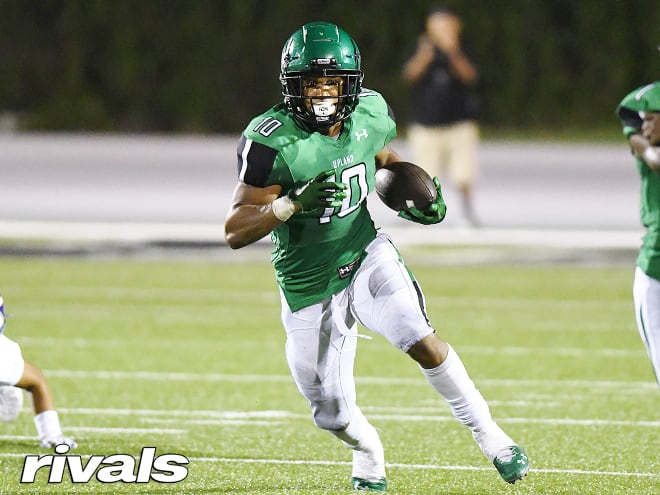 The linebacker position in the 2020 class is loaded as it has high-end talent and depth at the inside and outside spots. In today's Making The Case, three Rivals analysts present an argument for why their selected linebacker could end up having the best career:
CLASS OF 2021 RANKINGS: Rivals250 | Position | Team | State
2020 RIVALS RANKINGS WEEK:
Monday: Top 10 released
Tuesday: Rivals100 released
Wednesday: Rivals250 released
Thursday/Friday: Final position rankings released
Saturday: Team rankings breakdown
Sunday: Final state rankings released
FRIEDMAN'S TAKE: Trenton Simpson
Due respect to Justin Flowe and Noah Sewell for their outstanding skill sets and talent, but Simpson has the best chance to be a standout in college and the NFL. The Clemson signee is taller, longer, and faster than both Flowe and Sewell, allowing him to be more effective in coverage and close on the ball carrier faster. The Clemson staff will help him fill out his frame and should be a tackling machine behind those big defensive linemen in front of him.
GORNEY'S TAKE: Noah Sewell
Sewell has ability like we may have never seen before in Rivals history. He has gotten some recent comparisons to former LSU star Devin White, but he was 258 pounds and ranked as a fullback because we weren't sure where he would play for the Tigers.

There are no questions about it with Sewell, who is now at 270 pounds. The weight doesn't seem to matter though because the Oregon signee moves so incredibly well, he's a playmaker all over the field and he can play in space. At the Rivals100 Five-Star Challenge this past summer, an argument could be made that Sewell outplayed Flowe on the same field.

At the All-American Bowl, Sewell was one of the best players at the event when Flowe didn't show up. He's really a sight to behold because at his size, speed should be a concern. But it's not. All three of these guys are special, but Sewell definitely has unique qualities and a strong desire to dominate. That's a good mix.
WOMMACK'S TAKE: Justin Flowe
This is another tough one because I'm a fan of this whole group, but it's hard for me not to fawn over Flowe given his extensive body of work. He only knows one speed, full-go, and is always locked in and engaged and ready to compete. His energy is contagious and he's exactly the type of player you want to lead your defense.

While he's known for being a huge hitter and racking up tackles in games, I also like his ability to cover down the field. That versatility is something that sets him apart from the other two linebackers and should help him get on the field earlier and make him more appealing to NFL teams down the road. I'm excited to see Flowe continue to develop and he'll be a star at the next level and beyond.