Rivals Rankings Week: Updated 2022 RB rankings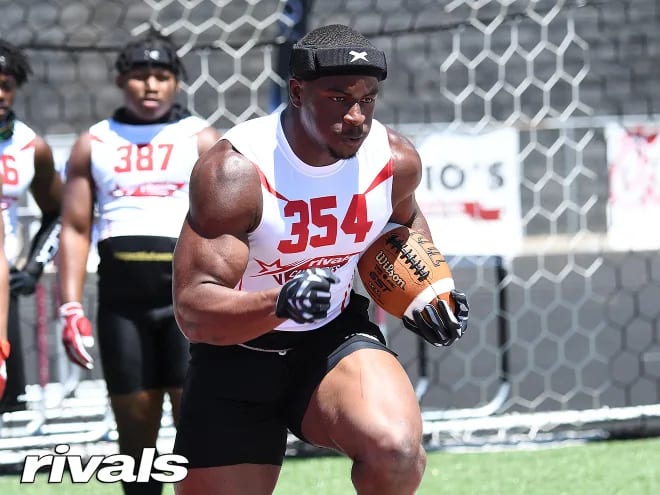 The class of 2022 rankings have been updated following the spring evaluation period, and now we take a closer look at the individual position rankings. The running back position is noteworthy in this update for adding its first five-star of the cycle, while several more prospects in the position ranking have made commitments since the last update.
NEW RELEASE: Running backs | All-purpose backs
PROGRAMS WITH TOP COMMITS: Alabama, Oklahoma State
Both Alabama and Oklahoma State boast a pair of four-star commits already at the running back position in the 2022 class, and each of those players ranks among the Rivals250. It is no surprise to see Alabama with a top running back class early in the process, but Oklahoma State is not usually at the top of these lists at this stage of the process.
The Cowboys have a top-20 class, though, that is headlined by their two four-star running backs. They pulled an in-state commitment from C.J. Brown, ranked No. 242 in the Rivals250, back in October, then added Ollie Gordon, who rises up to No. 138 in the class after this update, in February.
Alabama landed a commitment from Rivals100 RB Emmanuel Henderson in March, then picked up four-star Le'Veon Moss out of Louisiana this past weekend.
*****
PROSPECT ON THE RISE: Branson Robinson
The running back position is not as highly valued in college offenses as it once was, and that decreased position value is reflected in the rankings. When there is a bona fide star at the position, however, they still generate five-star consideration.
This off-season, Branson Robinson proved he is a bona fide star. A weight room monster, Robinson also has the explosiveness and ball skills that make him a threat to score from anywhere on the field.
He stays as the No. 1 ranked running back in this update, but earns his fifth star and climbs from No. 41 to No. 16 in the Rivals250. Alabama, Clemson and Georgia are considered the top contenders in Robinson's recruitment.
*****
PROSPECT TO WATCH: TreVonte' Citizen
There is a new face sitting in the No. 2 spot at the running back rankings and it belongs to Louisiana four-star TreVonte' Citizen. A track star in a big back body, Citizen provides all the capabilities needed to be a standout at the running back position. He can run between the tackles, is dynamic in space and is an asset as a receiver out of the backfield.
Does he have what it takes to ascend to five-star status and join Robinson? That remains to be seen, but right now Citizen continues on an upward trajectory.
His recruitment is also worth watching, with official visits to Texas, Texas A&M, USC and Arkansas scheduled in June.