Rivals Rankings Week: Updated 2021 defensive back rankings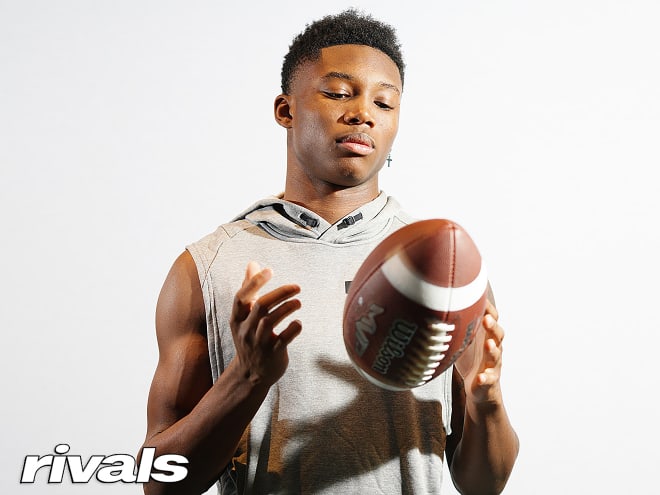 TEAM WITH TOP COMMITS: Ohio State  
Ryan Day and the Ohio State Buckeyes won the title of top defensive back group. They have five on the board now, and all are rated four-stars by Rivals. Leading the group is No. 2 cornerback Jakailin Johnson of St. Louis. He is what you want a cornerback to look like with his frame and athleticism. Jordan Hancock is not far behind, and the Peach State star flipped to Ohio State from Clemson. The Buckeyes landed five top defensive backs, and all came from different states. Day and his staff in Columbus will again put together an elite class, and it starts here in the secondary this cycle.
*****
TEAM TO WATCH: Auburn 
With the coaching changes on the Plains, a lot of recruits put their plans on hold in December. Of course, new names have emerged in January. The Tigers need to finish strong with defensive backs in this class, and it starts with athlete Tarvarish Dawson. He is committed to Auburn but chose not to sign in December after Gus Malzahn was let go. Signs point to Auburn holding on here, and the Florida talent could help Auburn on both sides of the ball. The Tigers are still working on guys like Dontae Balfour and Juwon Gaston. It is a battle with North Carolina for Balfour, and it is tight with South Carolina for Gaston, so Auburn fans will be locked in come signing day to see how they finish.
*****
PLAYER TO WATCH: Terrion Arnold 
Most eyes - if not all eyes - will be on Terrion Arnold, one of the top unsigned players in the country leading up to National Signing Day. The top defensive back in Florida is down to Alabama, Florida and Georgia, and it has been a tight race for months. Some feel he stays home. Others expect him to leave the Sunshine State for Tuscaloosa or Athens. He has many guessing, so Arnold will have many locked in on him come Feb. 3.