Rivals Rankings Week: Rival Views on top 2022 QBs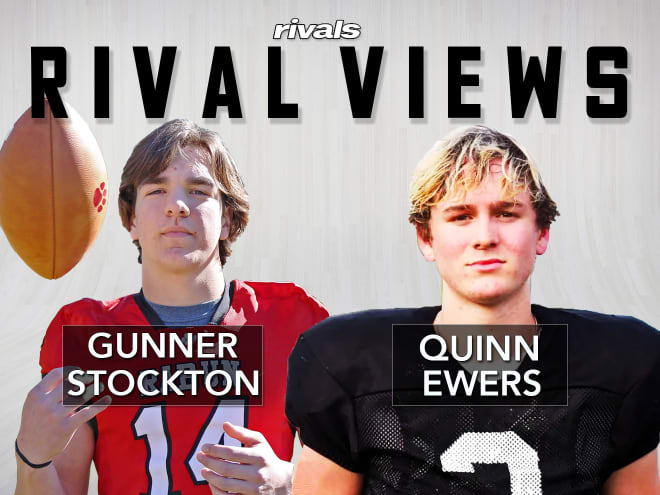 *****
Ewers was a quarterback built inside a lab. He possesses excellent size (6-foot-3, 195 pounds), massive arm strength, a quick delivery and is deceptively athletic to extend plays or take off running. Quietly, he racked up more than 500 yards rushing last season and scored another nine touchdowns.
Ewers is especially accurate, throws with great anticipation, can balance zip with touch and - most importantly - is a fantastic decision-maker. In his first season at the helm of Southlake Carroll, Ewers passed for more than 4,000 yards, accounted for 45 touchdowns compared to three interceptions, and led his team to a 13-1 record deep into the playoffs. That was his first year entrenched as his team's starter, and the production and record speaks for itself. It's also created a ton of buzz entering year two as the starter in Southlake.
The opening act of Ewers' career was very promising and all signs point to the recent Longhorns commitment taking his game to an even higher level this fall. - Sam Spiegelman, South Central recruiting analyst
*****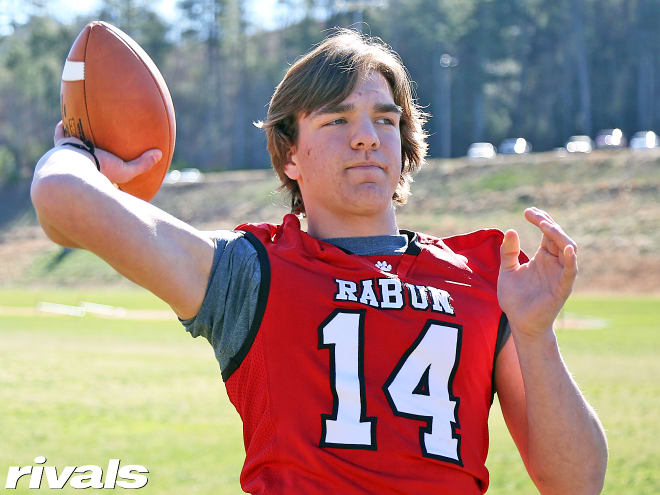 Stockton doesn't love the camp circuit. He is not about the hype of being a top recruit. He likes to stay quiet, keep to himself, fish on the lake and go about his business in the Georgia mountains. But when you throw for over 6,000 yards and close to 80 touchdowns during your first two years of high school, it is hard to stay out of the spotlight. Stockton emerged his freshman year as a top quarterback in the 2022 class and he has done nothing but progress since.
The stats stand out, but there is much more to him than that. His mentality and maturity remind many of Trevor Lawrence because of the way Stockton's handled the recruiting process and the attention that comes with it. As a quarterback, he has a strong arm, he throws with great touch, he really anticipates well and he is a quarterback that can throw wide receivers open. He is very smart, he is a quiet leader on and off the field, and he is more athletic than most know.
Stockton could be a little taller, and there will always be questions surrounding the competition he plays against on Friday nights, but he is an elite talent that has made a strong case to being the No. 1 signal caller in the 2022 class. - Chad Simmons, Southeast recruiting analyst