Rivals Rankings Week: New 2020 wide receiver rankings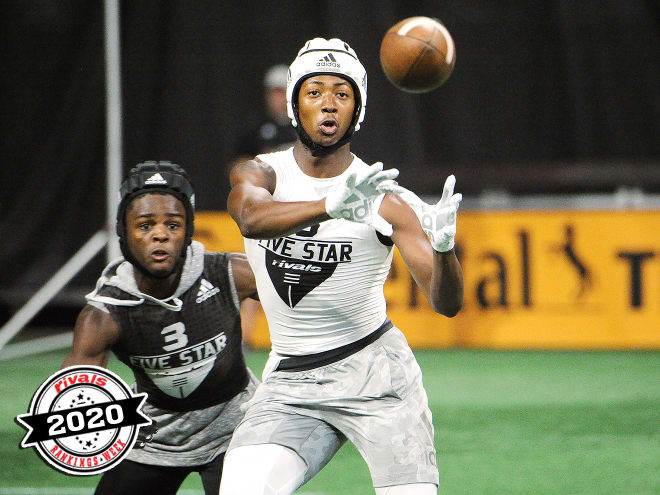 Team on the Rise: Miami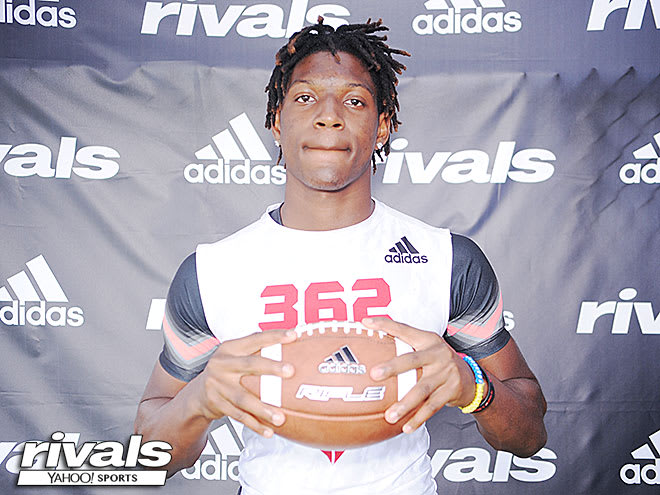 With many top programs still very much in the early stages of filling their 2020 classes, the Hurricanes are atop the class rankings so far with 12 commits, so it's no surprise they are the first team to come to mind here. Of the teams in the top 10 that have more than four commits, Miami is the only program that has more than one pass-catcher committed. And the three that the Canes have are pretty good.
Leading the way is Marc Britt, who only moved up four spots in the overall rankings, but also was bumped to a 6.0 four-star Rivals Rating. Joining him is fellow Florida receiver Bryan Robinson, who committed at the end of July, and tight end Dominic Mammarelli, who was already in the Rivals250 and committed to the Canes since March.
Teams to Watch: Georgia and FSU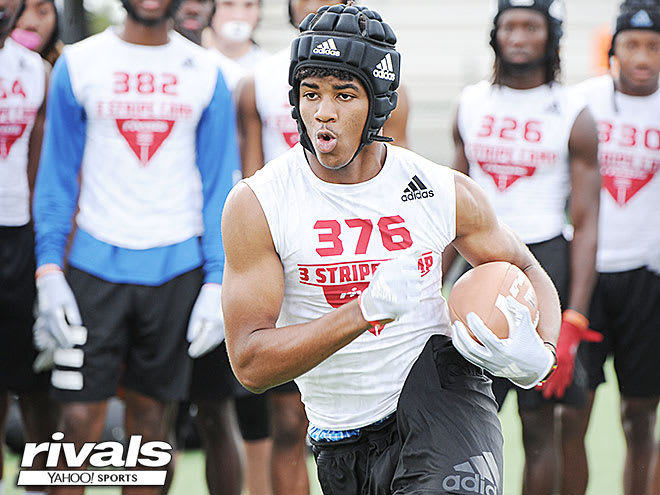 For the time being, the Bulldogs are going to be a team that is going to be in the conversation for every top recruit that they pursue. With Jake Fromm and 2018 five-star signee Justin Fields throwing passes for the next few seasons, Athens figures to be a desirable destination for receivers as well.
In 2018, Georgia signed two receivers and two tight ends, and so far in 2019 has a five-star receiver committed in Jadon Haselwood as well as two other four-star pass-catchers. Four--star Georgia prospect Rico Powers is the only in-state offer at receiver to this point in 2020, but many of the staff's out-of-state offers have confirmed their interest in the Bulldogs.

Meanwhile, the Seminoles signed four receivers and a tight end in 2018. But Florida State only has one receiver committed in 2019 and 14 offered so far in 2020. If new head coach Willie Taggart can refresh the image of the FSU passing game this fall, a few of those in-state targets such as Bryce Gowdy could be persuaded to seriously include the Seminoles in their considerations.
Prospect to Watch: Marvin Mims
Marvin Mims enjoyed a pretty impressive spring on the recruiting front in terms of collecting plenty of top offers, but hasn't made a lot of noise as to which of them he could be partial to. He actually bears some resemblance to highly-ranked 2019 Ohio State commit Garrett Wilson in the sense that he is also a talented basketball player who has been able to parlay many of the physical strengths on the hardwood over to the gridiron. He also habitually gets behind defenders and high-points downfield passes in a similar fashion to Wilson at the same point in his development. No wonder the Buckeyes offered Mims as well.