Rivals Rankings Week: Meet the six new five-stars
The first 2024 rankings updated since August kicked off today with the unveiling of the 17 five-stars, including six new ones. Take a closer look at each of the new five-stars and why they deserve such a lofty ranking.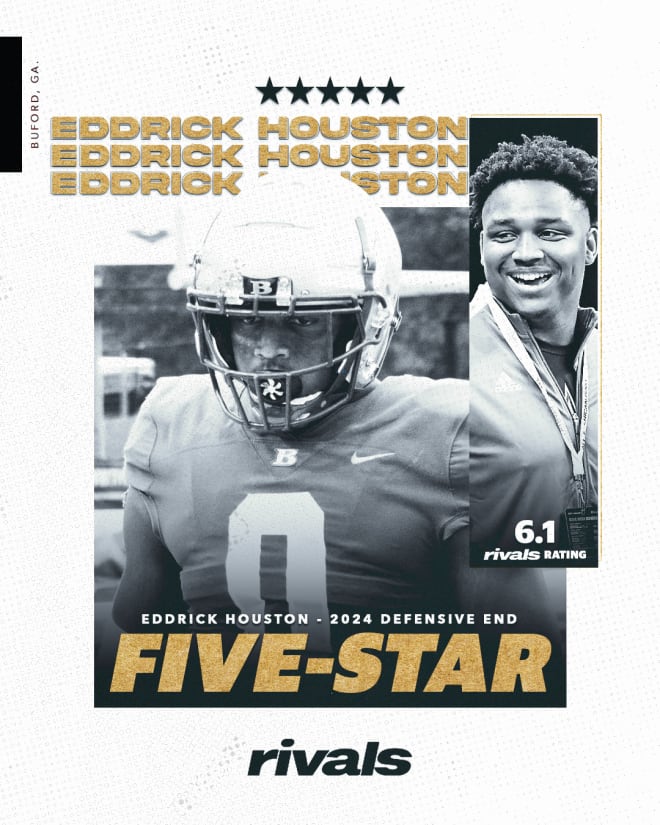 "Eddrick Houston is able to control the line of scrimmage and put pressure on quarterbacks and he still has room to grow. He has the long arms to get into the chest of opposing tackles and the strength to walk them back into the pocket. Houston's motor is one of the more impressive aspects to his game as there is no stop from snap to whistle and he can really bring it at the point of impact." - Ryan Wright, national recruiting analyst
*****  
"Peyton Woodyard is not only a phenomenal athlete but he's also super competitive, incredibly smart on the field and he really doesn't make many errors playing from his safety spot. Off the field, Woodyard is one of the nicest kids you will ever meet but when he straps on the helmet, the new five-star is ready to go and ready to use his physical dominance to win.
"The Bellflower (Calif.) St. John Bosco standout can play centerfield in the secondary and make plays on the deep ball or he can come down into the box and attack the ball carrier. Whatever is asked of him, Woodyard gets done time and time again and he's so coachable. Georgia landed his early commitment and the Bulldogs won big – again." - Adam Gorney, national recruiting director
*****  
"Coming off a season in which he recorded 19 sacks and lived in opponents' backfields game after game, Kamarion Franklin is everything that you could want from a high-level defensive end. Franklin has a special blend of quickness and power off the line of scrimmage that – along with his bag of pass-rushing moves – make him a terror for linemen to deal with.
"Add in the fact that he has above-the-rim athleticism on the basketball court, Franklin is an easy call to be a five-star. His versatility to play all over the defensive line gives one of the highest ceilings in the class." - Cole Patterson, national recruiting analyst
*****  
"When talking about gifted all around athletes in the 2024 class, Graham has to be mentioned. He can do it all: cover, stop the run and get after the quarterback. When he's not passing out bone-jarring hits on defense, he doubles as an all-purpose back for the War Eagles producing 465 yards off 86 carries with six scores. He pulled down 13 passes for 150 yards with three more touchdowns. Graham has that twitch to his game that cannot be taught." - Wright
*****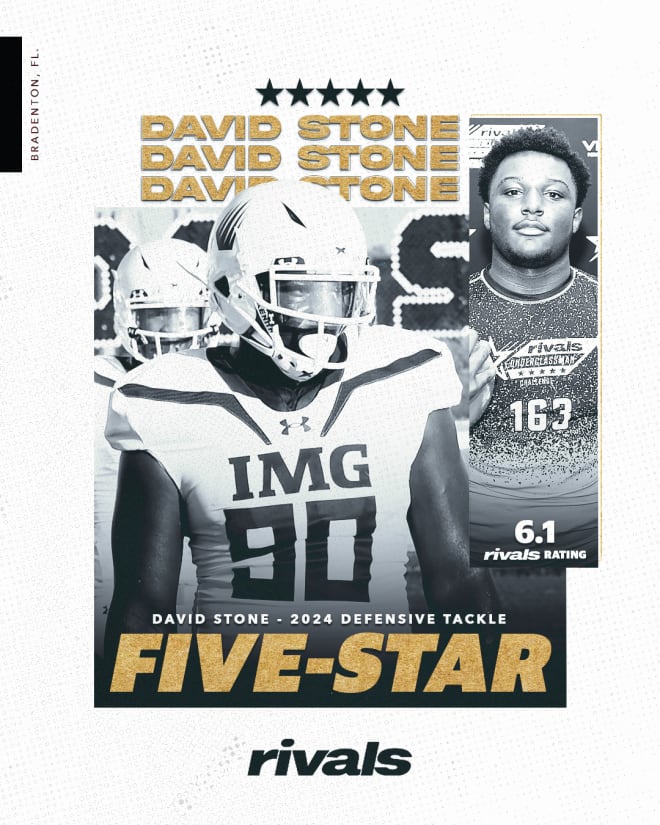 "Playing along an IMG Academy defensive front loaded with unbelievable talent, it was Stone who was routinely double teamed. Looking to the next level, Stone has the frame to move out to strongside defensive end or stay inside and add weight to his big frame. His speed and versatility are an added bonus to the determination he has on the field. Stone is the rare interior defender who eats up linemen, stops the run and applies pressure on the quarterback." - Wright
*****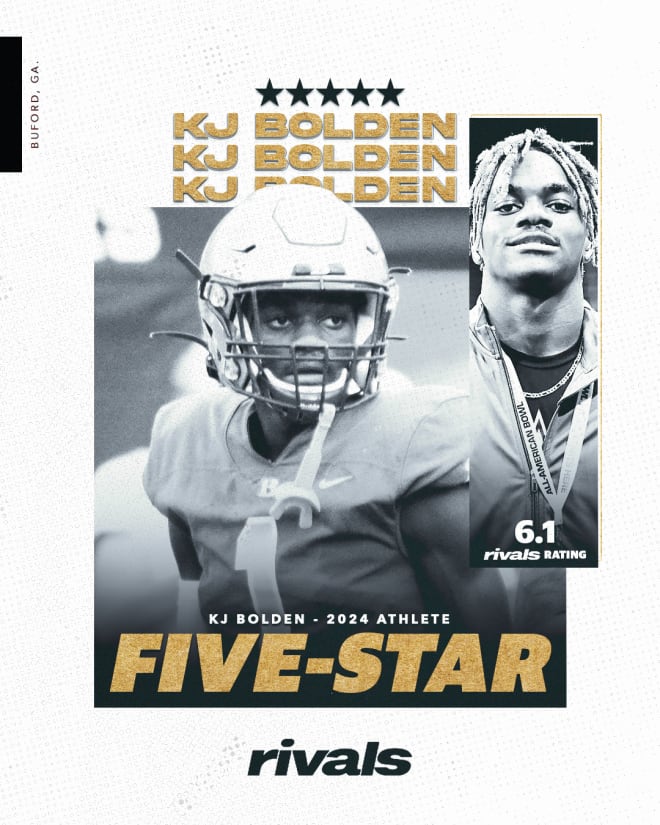 "Bolden is a track star with football skills on the field for Buford High School. He can stretch defenses vertically and a simple screen pass can be taken 95 yards for a touchdown. On defense, his skills in the secondary are evolving as a safety. What makes him so effective is the natural elite speed and burst allowing him to close on the ball in a heartbeat." - Wright