Rivals Rankings Week: Breaking down 2024 defensive linemen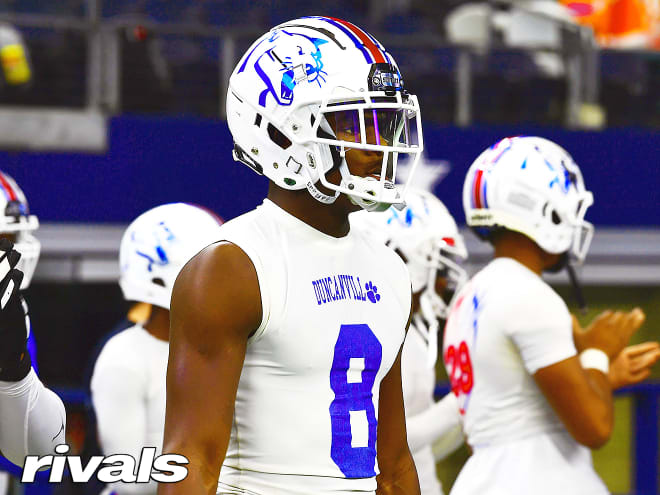 NO. 1 AT THE POSITION: Colin Simmons 
Simmons is still the top defensive linemen in the 2024 class and he remained the top player in the Rivals250. He's a dominant defensive end that can win with power and speed and has the skill set to be able to stand up and play on the edge of the defense at the next level. Simmons has no problem getting into the backfield in passing situations and even though he's not a massive defensive lineman he does a good job holding up against the run. He has advanced hand techniques that allow him to disengage from offensive linemen quickly and flow to the ball carrier. Alabama, LSU and Texas figure to be major players for Simmons as his recruitment unfolds.
*****
TWO TEAMS TO WATCH:  Alabama and Texas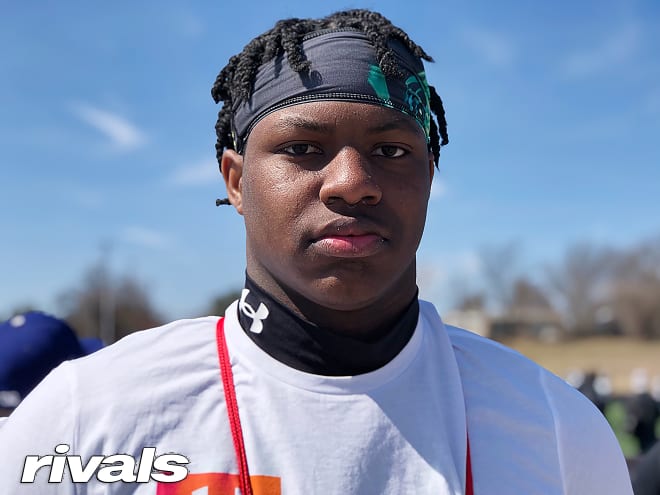 Alabama is always in the mix for top defensive line prospects, and 2024 will be no different. Simmons was really impressed with Alabama when he visited Tuscaloosa this spring and the Crimson Tide are going to be involved with him throughout this recruiting cycle. Kamarion Franklin has visited Alabama multiple times already and the Rivals100 defensive lineman seems to have the Crimson Tide high on his list. Williams Nwaneri saw his stock rise this offseason in the eyes of many teams around the country and he has reciprocated the interest Alabama has shown in him. Crimson Tide fans should also keep an eye on players like Eddrick Houston and Nigel Smith.
The commitment of Arch Manning will have ripple effects into the 2024 class and even on the defensive side of the ball. The Longhorns will be contenders for many of the same players Alabama is chasing. Simmons, the No. 1 player in the class, is an in-state prospect and was already interested in Texas before Manning committed. He's already been to the Austin campus and will likely be back in the future. Defensive end Zina Umeozulu's brother, Neto, signed with Texas in the 2022 class and the Longhorns are already in a great spot with him. Nigel Smith, another in-state prospect, has been making the rounds this spring, but Texas figures to be very involved in his recruitment as the cycle moves forward.
*****
THREE PROSPECTS TO WATCH:  Booker Pickett, Elijah Rushing and Dylan Stephenson
All three of these players are already in the Rivals250, but each of them have the potential to see their rankings rise in the next update. Of the three, Pickett is currently ranked the lowest at No. 118, but the athleticism he brings to the defensive front is elite. He is a technically raw prospect but there is so much potential. If he's able to add mass and strength relatively quickly Pickett will be a much more effective prospect against other top-ranked players. He is a Miami legacy, so the Canes will be heavily involved in his recruitment, but Ohio State is a big one for him as well.
At No. 64 in the Rivals250, there isn't much more room for Rushing to move up but he was just moved from outside linebacker to defensive end and his skill set is evolving. There are some techniques Rushing will refine as he gets into his junior season and we're expecting him to have a dominant fall. His athleticism and versatility along the defensive front make him a special prospect with a very high ceiling. Notre Dame, Georgia, Ohio State, Tennessee, Oregon and many others have already made Rushing a priority in the 2024 class.
Stephenson ranks inside the top 60 of the Rivals250, but he has legitimate five-star potential. At 6-foot-4, 225-pounds, Stephenson already has pretty advanced pass-rushing techniques and he seems to be ahead of the curve when it comes to his playing strength. He could be a traditional 4-3 defensive end with his hand in the ground and take on offensive tackles every snap, but he also has the athleticism to stand up and play in space. Stephenson's frame will fill out as he physically matures and he'll be a force to be reckoned with as he continues to get stronger. His recruitment is currently wide open but he's taken trips to see Michigan, Georgia, Florida State, Miami and a few others already.