Rivals Daily Dozen: Top performers from Army week
The U.S. Army All-American Bowl is the first chance most participants have to play football against a field entirely consisting of fellow FBS caliber prospects, which provides for an outstanding evaluation opportunity. Here are the 12 prospects who impressed us most over the course of the week of practices and in this year's Army Bowl game.
MORE: Complete U.S. Army All-American Bowl coverage | Video central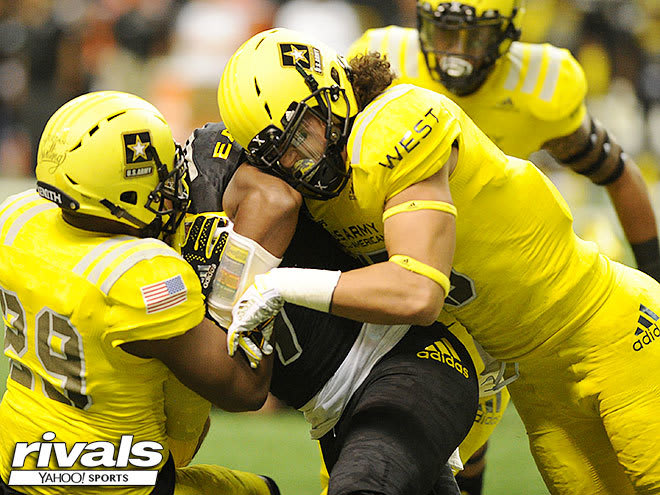 The player we ranked as the overall top performer from Saturday's Army Bowl was also dominant throughout the week of practices. Phillips led all defenders with five tackles in Saturday's game, including one for loss. Even those stats do not tell the story, though, as he regularly forced plays the opposite way with consistent backfield penetration. Phillips length and athleticism are rare and highly coveted at the defensive end position.

From the first throws on Monday until the in-game snaps on Saturday, Fromm was locked in the entire week. The Georgia commit made three out of four of our Daily Dozen lists, and when you consider we are recognizing just 12 out of more than 100 players for their performances on that particular day, three out of four is remarkable. It was one of the best week-long quarterback performances we have seen in an all-star game.
A true edge rusher who Ohio State will call upon to wreak havoc on Big Ten quarterbacks over the next four years, Young proved he was more than just a pss-rush specialist this week. He claims his weight is closer to 250 pounds, rather than the 220 pounds he is listed, but no matter what he checks in at now, Young showed he can handle the point of attack and set the edge as well as using his speed and agility to pressure the quarterback.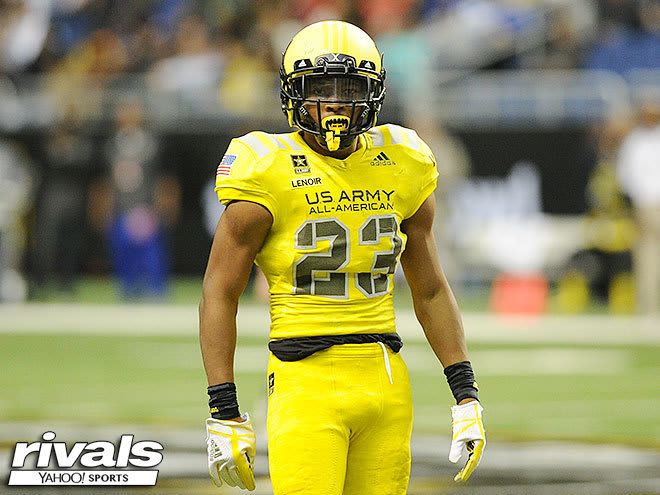 Lenoir does not have the size of a Hamsah Nasirildeen, or the flashy look-at-me style of a Richard LeCounte, but the California native just makes plays. He proved that throughout the week in practices, making our Daily Dozen lists two out of the three practice days, then finishing his week in San Antonio by locking down his side of the field and making a big play in special teams when he exploded for a 72-yard kickoff return early in the second half.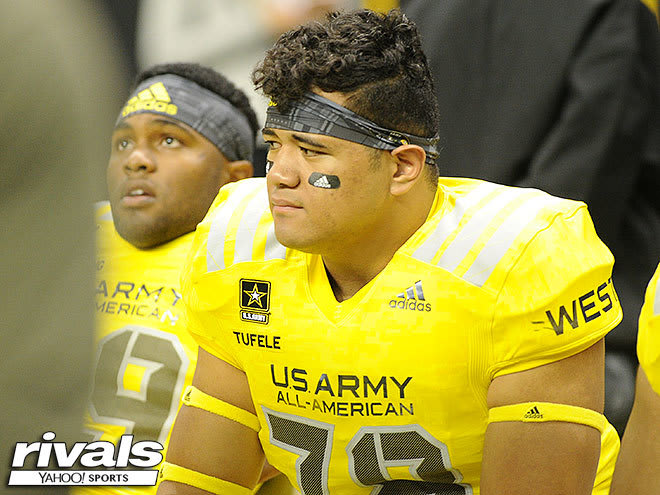 Tufele was another player who made three out of four Daily Dozen lists from the week in San Antonio, attesting to his consistently dominant play. College coaches are looking for interior defensive linemen with the strength to maintain gap responsibility and the quickness and athleticism to put pressure on the quarterback. Tufele showed all week he is one of the rare defensive tackles who can do both, and he capped off his week by recording four tackles in Saturday's game.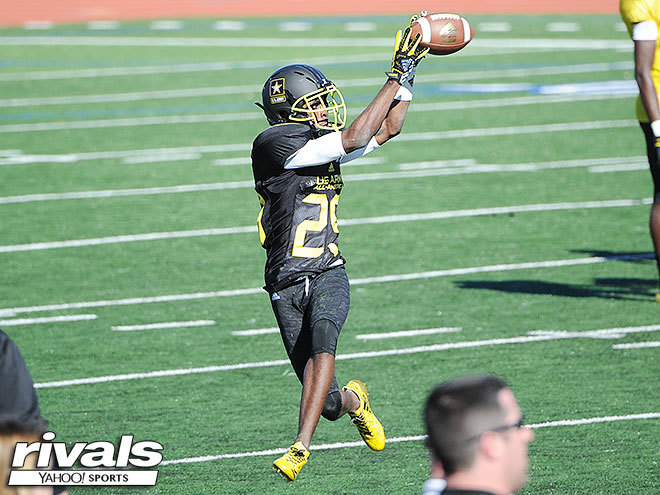 With as much as Matthews was utilized during practice in various roles, we expected he would have a bigger role during the game. As it were, the Florida State commit made one of the biggest plays on a 76-yard touchdown reception, but his 36-yard kickoff return to open the second half was an even better example of the speed we saw throughout the week because he was able to get the corner against defenders who had good angles.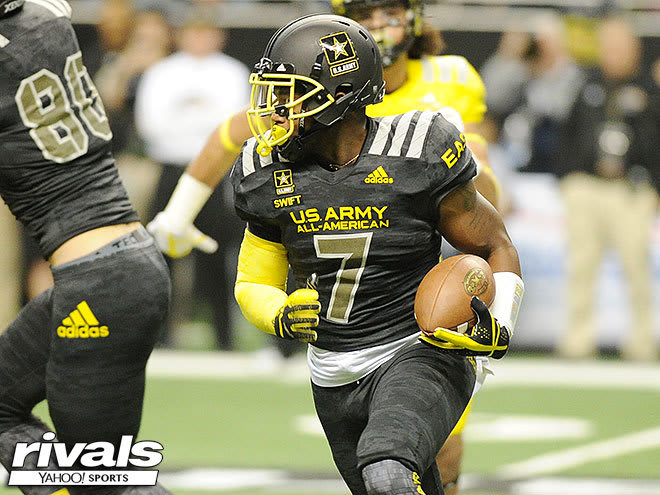 It is usually difficult for running backs to make a big impact in these all-star games because the carries are distributed between three or more ball carriers and many of these games turn into pass-heavy affairs. Swift, however, made the most of his chances, and capped off a consistently impressive week in San Antonio by carrying seven times for 36 yards. The Georgia commit's low center of gravity allows him to change direction quickly and makes him difficult to tackle.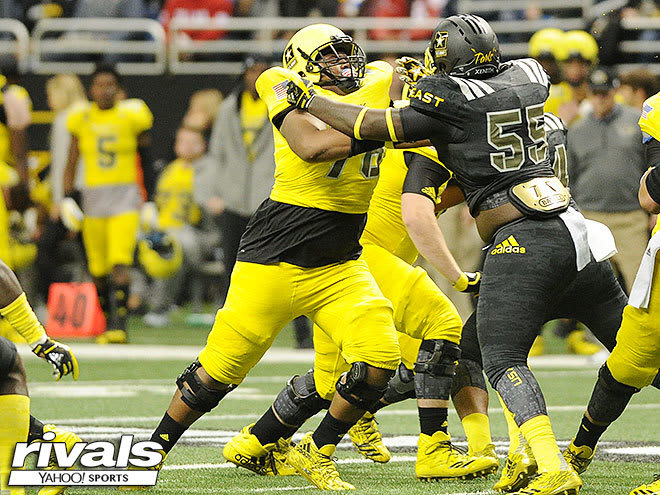 Saturday's loss by the West certainly will not be placed on the offensive line's shoulders, as they did their jobs all day and noticeably more effective than their counterparts on the East. Davis was a big part of that effort, keeping defensive linemen in front of him and away from his quarterbacks. Downhill run-blocking is the Ohio State commit's specialty at this stage of his development, but he showed during the week he will be able to handle pass-protection as well in college.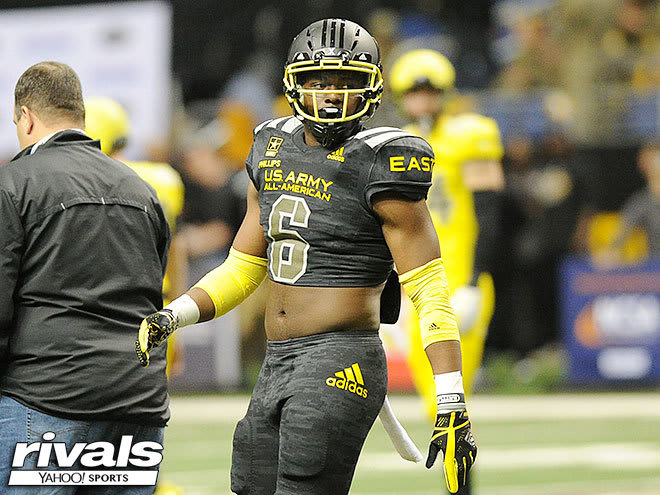 Although Phillips never did make a Daily Dozen from the week of practices, he was discussed and just missed out several times. The Oklahoma commit did make the top performers list when it mattered most, though, leading the East team in tackles in the Army Bowl, which was highlighted by a big hit in the backfield on No. 1 player Najee Harris. Phillips is a big linebacker, but he also has the speed and ranginess to play sideline-to-sideline.

Little lived up to his five-star billing throughout the week at the Army Bowl, working against the top defensive ends in the 2017 class and showing he has the strength to handle the point of attack and the fleetness of foot to keep speedy edge rushers at bay. What is impressive about Little's build is not only that he is 6-foot-8 with long arms, but also that he is north of 300 pounds yet looks to carry little bad weight. As good as he was this week, his best days of football are ahead of him.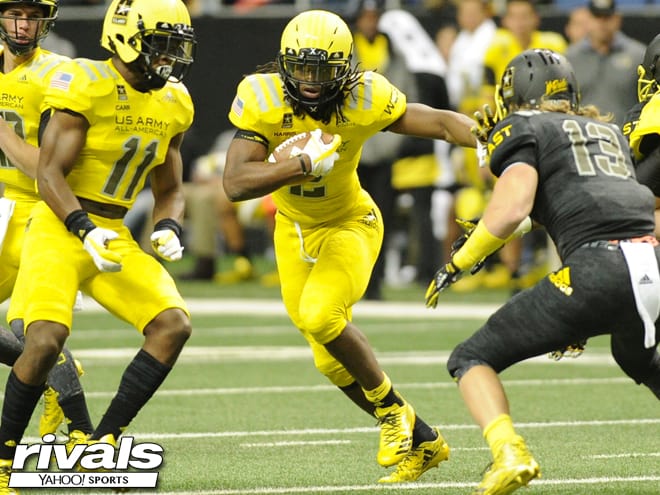 The nation's No. 1 ranked prospect did not have quite the impact in the game as was expected, carrying eight times for just 22 yards, but as noted that can happen due to the nature of these all-star games. This is a look at the entire week, though, and Harris was certainly among the 12 most impressive players during the week in San Antonio. His footwork for a player that size is so impressive, and then he certainly has the ability to lower a shoulder and pick up the tough yards.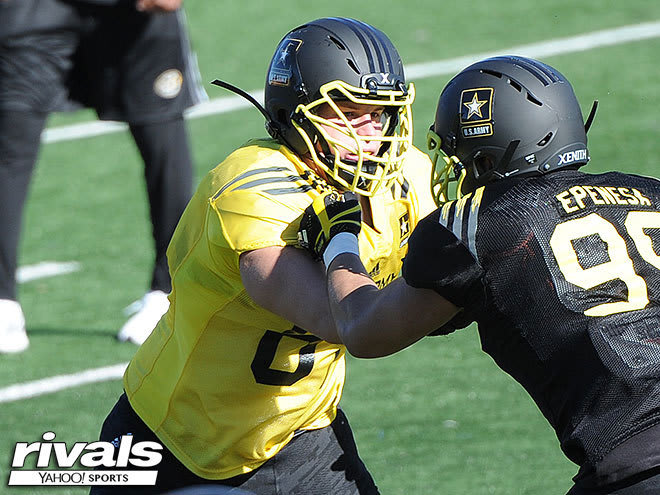 In general the East offensive line struggled during Saturday's Army Bowl, and while Lugg was not the main culprit – in fact one of the few who had some success against the West defensive line – his place on this list is more attributable to his body of work over the entire week. The Notre Dame commit has certainly taken steps to improve since last off-season when we saw him, and displayed an excellent level of athleticism for the position.