Rivals adizero Combine: Takeaways from the first day in San Francisco
HAYWARD, Calif. - The fifth of 14 nationwide Rivals adizero Combine events took place Saturday at Chabot College, and hundreds of players participated. After all of the performances, 12 players earned a spot in Sunday's Rivals 3 Stripe Camp Series presented by adidas event. Below, we run down the players who earned their way into the camp.
Full Rivals Camp Series schedule
THE FLYIN' DAWAIIAN? 
The best-looking prospect at the entire event was Dawaiian McNeely, and it looked like he could easily have 20 offers. The Modesto (Calif.) Modesto Christian defensive back was all of 6-foot-3 and filled out, and he also had impressive testing times. His best was the shuttle, where he would have been in the 4.1-second range, but he stumbled so he finished at 4.3. Wyoming has offered already but he easily looks like a Pac-12 caliber kid. If he shuts down receivers Sunday then his recruitment could absolutely take off. A nickname might also be in order - The Flyin' Dawaiian anybody?
RUNNING BACK TO WATCH 
When a prospect shows up to a combine in Northern California decked out in IMG gear, it's hard not to notice - and then 2020 running back Jauheem Taylor looked excellent during the workout. LSU, Florida and others are showing early interest, and he could get more Pac-12 exposure because the Sacramento native is transferring to Las Vegas Bishop Gorman this upcoming season. He's put together, fast and dynamic, so Taylor could start getting offers in short order.
DEFENSIVE DYNAMO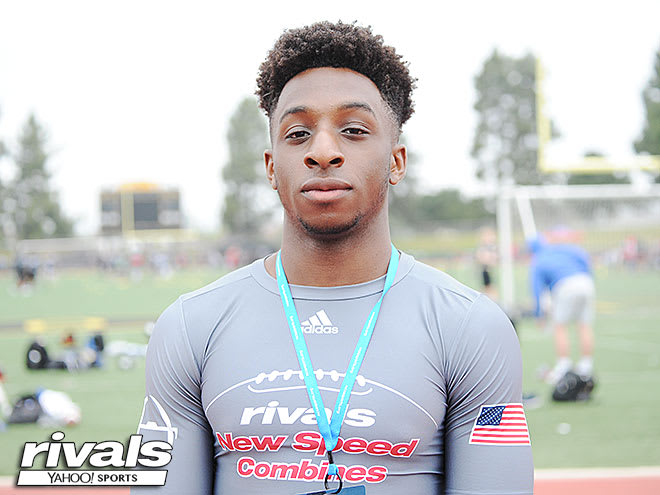 George Udo does not have any offers yet, but his testing numbers were excellent. He ran the 40 in 4.45 seconds, the shuttle in 4.18 seconds and registered a 36.5-inch vertical leap. The Walnut Creek (Calif.) Berean Christian standout can play linebacker or safety and he absolutely showed his athleticism throughout the event.
PAC-12 PLAYER IN THE MAKING?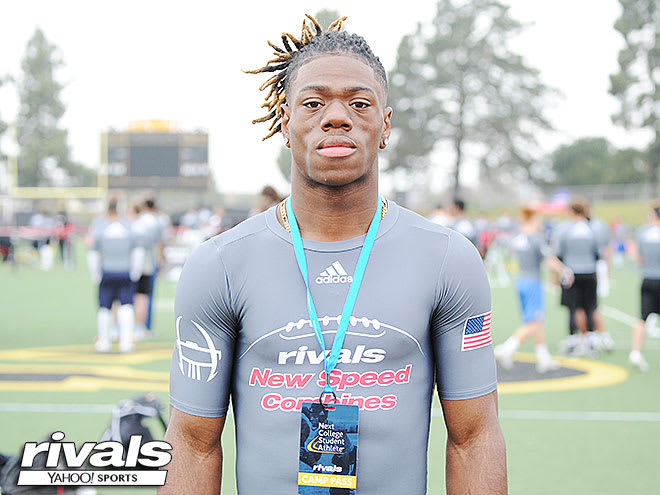 Malik Johnson looks great on the hoof, and then he backed it up by performing well throughout the combine. The Mountain View (Calif.) St. Francis safety is already being pursued by Arizona and San Jose State and offers could be close. He's long, athletic and covers ground quickly. There's no question he has the physical makeup of a Pac-12 player and the testing numbers won't hurt, either.
THUMPER FROM SAN JOSE 
Devonte Matthew said he plays tight end and middle linebacker, but the San Jose (Calif.) Pioneer prospect looks more like a jacked-up defensive end. At 6-foot-2 and 246 pounds, Matthew is a thumper in the middle or he could go down and play on the defensive line and use his power there. He moved well for a big man, but he hasn't been hearing from many schools yet. That could change soon.
BEST OF THE REST